DELHI-JAIPUR RIDE
I had some official work at Chaksu, some 50 odd kms from Jaipur towards Kota. And this time I decided to ride rather than a taxi. And I'll never do such a mistake again. Will never mix riding with work, it's so heavy to ride with responsibilitiesL.
Anyways on 8th it was decided that I have to go for a site visit to a village (forgot its name) near Chaksu for a site visit. And I immediately planned to ride coz I was planning to ride down to Agra on 9th as it was a holiday for Dushera. And diverted/converted the ride to Jaipur.
We (me and Om) started from Delhi at 5.00 AM. It was the earliest we ever started from Delhi. And it was so pleasant to ride with the waves of cool breeze. And we were running 1 hour before schedule. The first stop in mind was Neemrana, at our friend Bishnu's place. And the road was very familiar to me as I've been there many times. By 6.45 AM we reached Neemrana to take our first stop. The rising sun was the first target of my newly acquired 1000D.
The rising sun…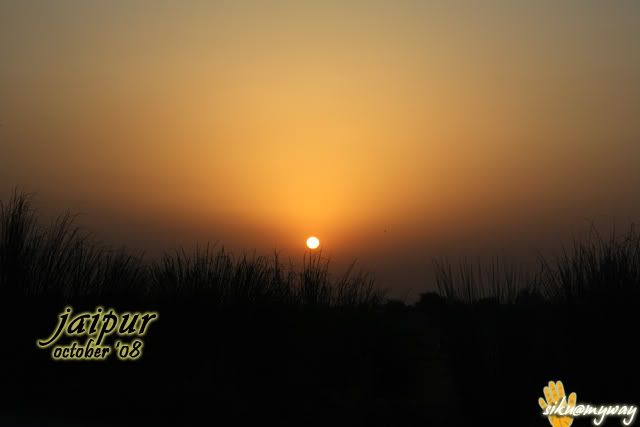 Took a good breakfast there and again started at around 9.00 AM. The next stop was obvious, Chaksu but needed a fuel break. After Neemrana NH-8 was not butter smooth. We hit Jaipur at 11.15 AM and straight headed towards Tonk Road/Kota. Reached at my site about 12.30 and finished my work by 1.30 PM. Now it was time for pet-pooja :D. So we decided to go to Choki-dhani, an ethinic 5star village resort, an architectural master piece in its class. It is some 30 odd kilometers from Jaipur on Tonk road or NH-12A. It was the destination for lunch and to take a view of it as we read it many times on book. Reached there before 2.00 PM and by that time we were exhausted. The sun was in its peak and we were sweating like anything. And it was a good refreshing/photo break. After lunch took a visit thru the resort. Started from there at 4.30 PM.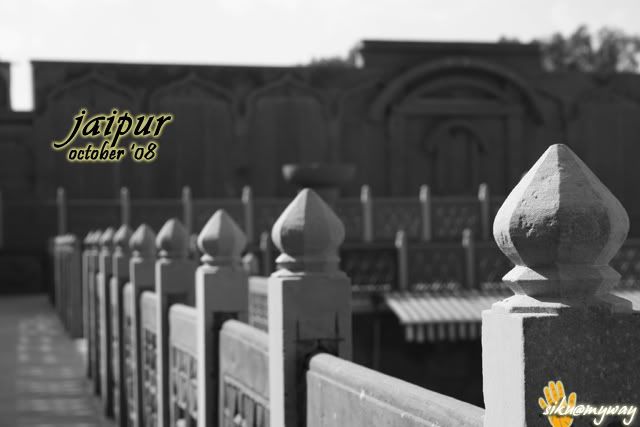 When I last visited Jaipur in 2003 I loved the view of the city from Nahargarh Fort. So decided to go there just to click some pics as all the forts have entry till 4.30 PM only. And we decided to take the road that connects the Ajmeri Gate and Nahargarh Fort. It was an awesome ride and the best part of my whole trip. The steep hairpin bends gave me a remembrance of the scary ride to the Mansa Devi Temple at Hardwar. The view of the city was awesome.
The route we followed…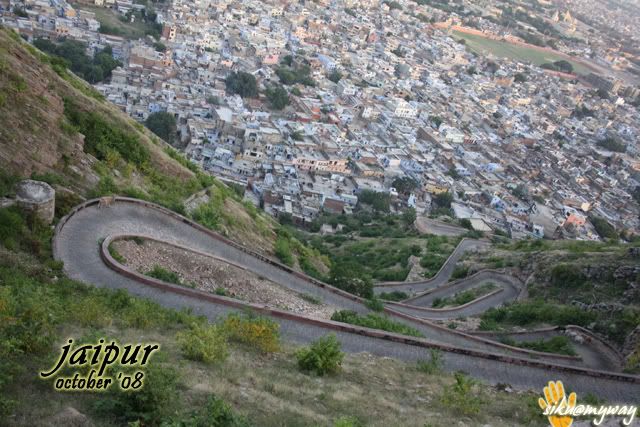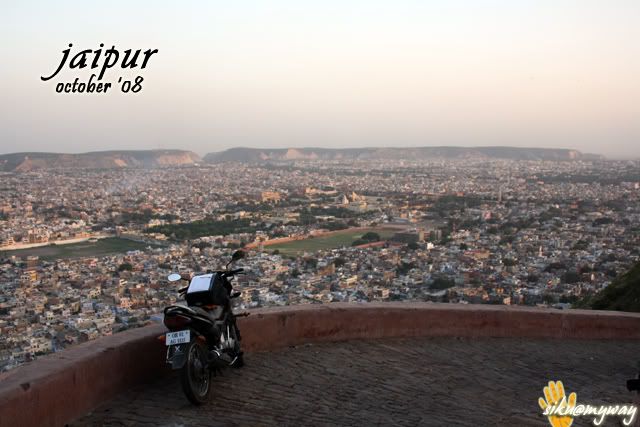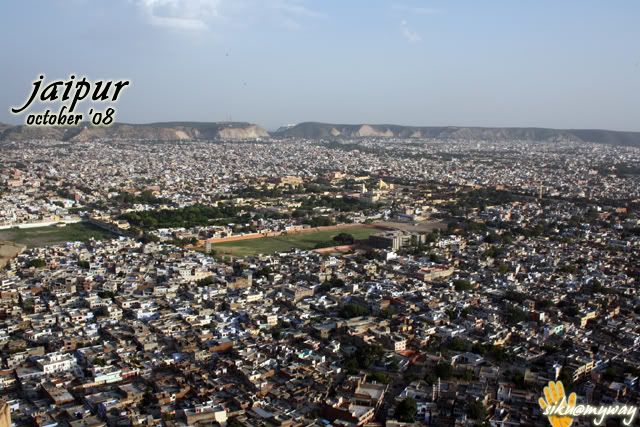 After a short photo-shoot we left and rode down from Nahargarh via Jaigarh fort.
Exhausted Om…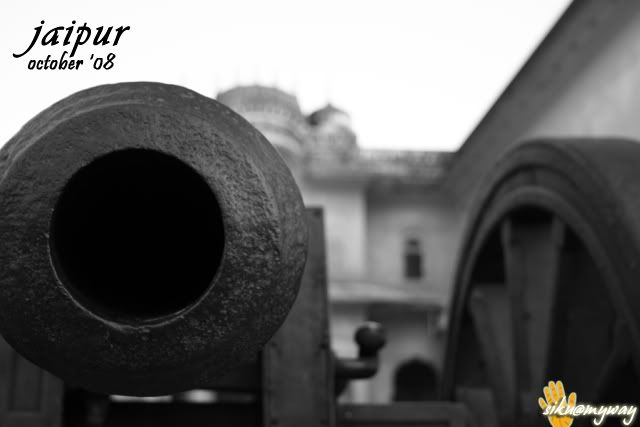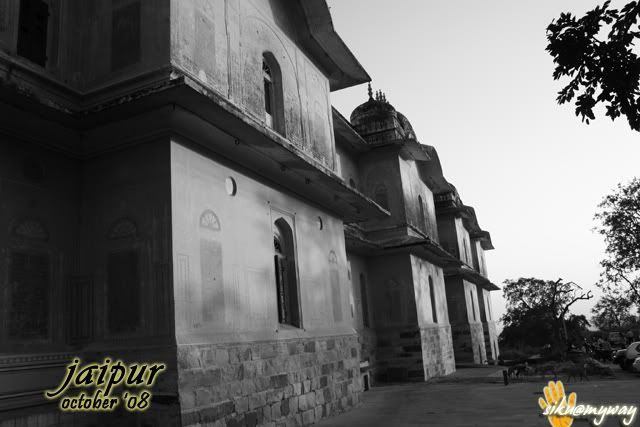 It was little dark already and we headed for Neemrana as fast as possible.
Left Jaipur at about 6.30 PM and we reached Neemrana at about 10.00 PM. We took an hour long tea break in between as I was feeling very very sleepy. Did our dinner there with our friend and headed for Delhi at about 11.00 PM. And reached Delhi at 12.50AM.
Route – delhi-jaipur-chaksu-jaipur-delhi
Distance – 634 kms
Photos – 56 nos.