One more escape: Uttarakhand again
Waking up late, getting ready for office in super hurry, chasing bloody Delhi traffic for 100 minutes and finally at workplace, a happening day with machine playing Autocad, out from there in late evening with every energy cell discharged…. Huh
Give me a break….. and here I remember one advertisement of 'Amway' with the dialogue "Mujhe maaf karo".
9-5 job was never my cup of tea. All I wanted was a no-time bound work… he he he
But still it is one of my dreams that I want to chase ASAP. Anyways as of now, for bread and petrol it is the only option :D
Life was monotonous again and I was feeling that it has been ages 'm here in Delhi, doing all my social responsibilities and donkey work at office. And I was also forgetting that I own a DSLR, tough it will not rust but it might damage my clicking finger.
Mountains, hills, forests, hilly roads, virgin lands, night rides/drives etc were the part of the life for more than a year except the last six months means after the crash which became a nightmare for me. Before I forget how the hills are and also a cure for my clicking finger, we were all set for a ride….errr drive. It will still take some time to be back on the two wheels.
Though we went to Gulaba, on Manali-Rohtang road during April but it was just a run-in drive to break the jinx over Manali.
It was a long time plan to show ourselves the beauty of Lansdwone or Dhanolti, both two sleepy destinations in Uttarakhand for those who prefer lass traveled areas. Lansdwone was on the top but we shifted to Dhanolti via Dehradoon and Mussoorie over it because we planned to start at night as usual and one of our very good friends Sourav from Kotdwara suggested us earlier not to travel on that stretch during night because of hooligan activities. So Dhanolti was the only option for two days gateway.
'Early start' is the only thing that we can dream of :D. How a trip can start smoothly without a minimum delay of 3-4 hours ;).
We planned to leave Delhi before 8 PM on 29th May '09 so that we could hit Dehradoon at around 2 AM /3 AM, but we started from home at around 11 PM. Getting the tank full and flirting with the traffic we crossed Ghaziabad after midnight. The old monotonous road again still with pot holes and diversions at regular intervals such that they are just in a rhythm :D. We have a definite stoppage at Meerut by-pass square to have paneer pakora and tea.
After a short break it a non stop ride except some front glass cleaning breaks as it started raining and the water sprinkler of the Santro was not in working condition. It was really a time killer as we took about 4-6 breaks for it. We hit Dehradoon at sharp 5 AM. And forgot to mention that by that time I already took about 1 ½ hour sleep leaving Om on driver's seat. So I was fresh :D.
The weather was quite gloomy. It was suppose to rain but I was imagining capturing the sunrise on the hills. So we headed towards Mussoorie but after 4-5 kilimeters it started raining. There was no chance to return back to Dehradoon which may spoil a whole day so we proceeded. By the time we reached Mussoorie we were exhausted and it seems to have a hang over. So there was to way to drive some more in the hills and it was the time to get some sleep.
'Mussoorie-Queen of Hills', I personally just hate this place only because of hustle bustle of local tourists and commercialization. Still it is one of the popular tourist destinations that bring a good economical glow for the state of Uttarakhand (UK).
After a good 6 hour sleep we preffered to have a ride on 'Kempty Fall Road' not Kempty Falls, the only thing I love about Mussoorie. So it was only to enjoy the rise on that beautiful hilly stretch and to capture some photographs. But on that day there was a 30 minute program on 'bindas' about the 'Castrol Power1 Passion Hunt' where our xBhp.com played the major role. So we hurried to our room to catch it and there was one more long rest session before we hit the road next morning at about 8 AM. It was sun again with his full performance. Still the roads were to enjoy with the beautiful scene around. Lots of click breaks, a visit to '
Dhanolti Eco Park
' and back to home via Kanatal, Chamba, Narendranagar, Rishikesh and hardwar.
The
Chamba-Mussoorie
stretch was really enjoyable and clickable. Heard a lot about
Kanatal
resorts and there it felt that why the resort is famous for. Still skipped to have a look at '
Tihri Dam
' as we were running short of time.
Narendranagar
seems to be an interesting place. It's time to do some Google to find out that palace like building, it was also skipped to return early.
Let the photographs tell you the rest of the trip 
Beauty of Hills...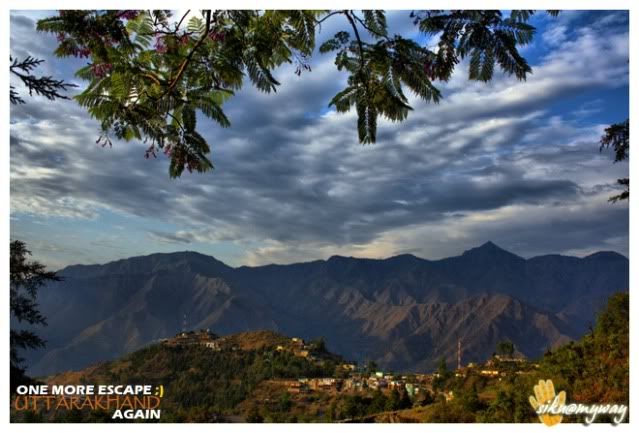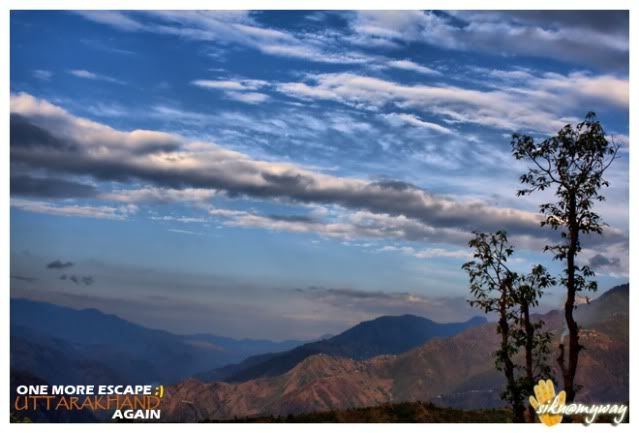 Some macros...
The curvy roads inviting to RIP...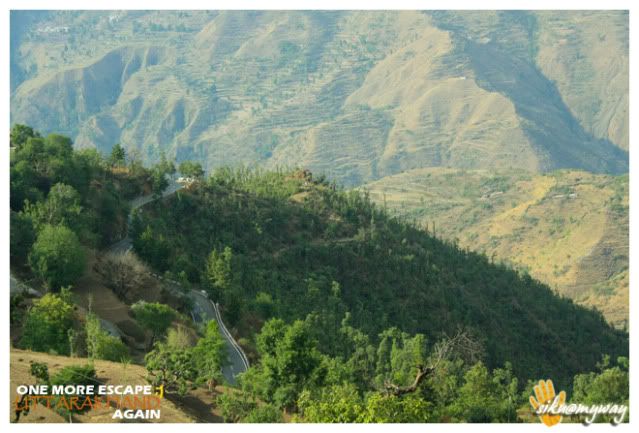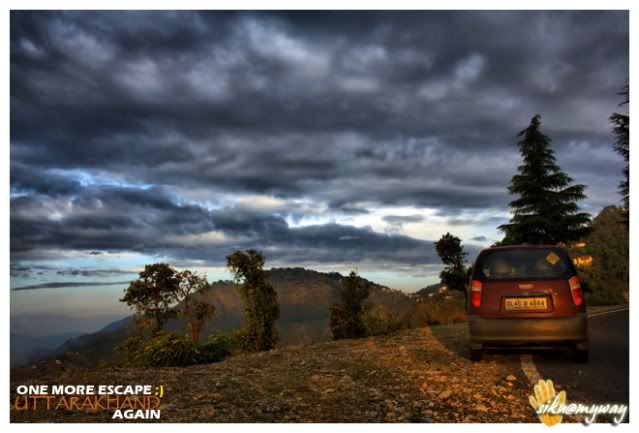 Caution...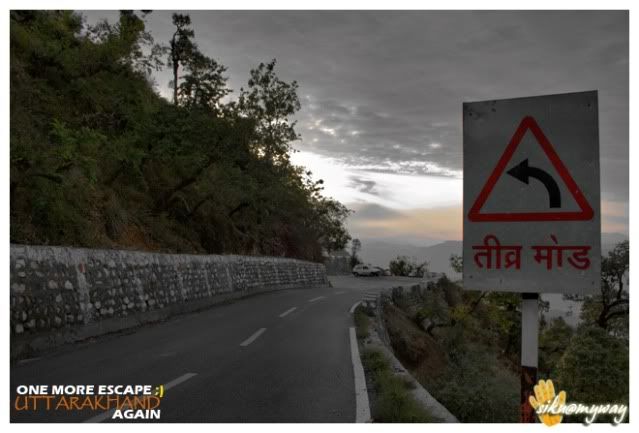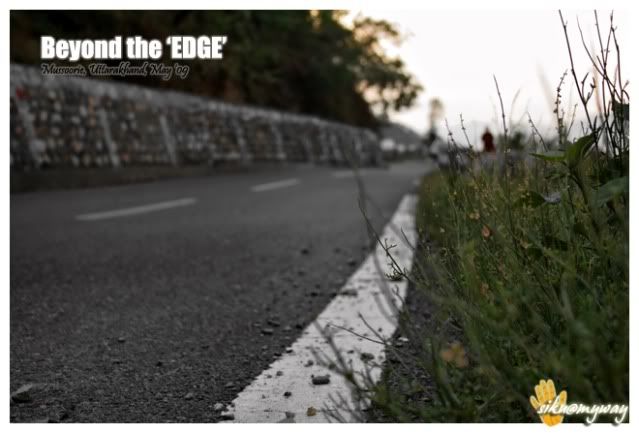 Mussoorie-Chamba road...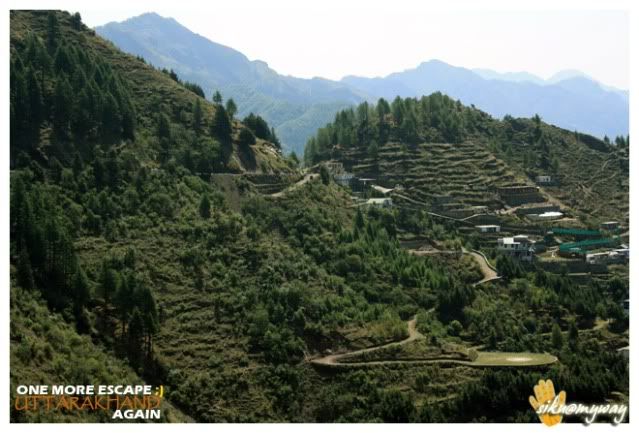 Dhanolti Eco Park...
(still more to follow)
Near Narendranagar...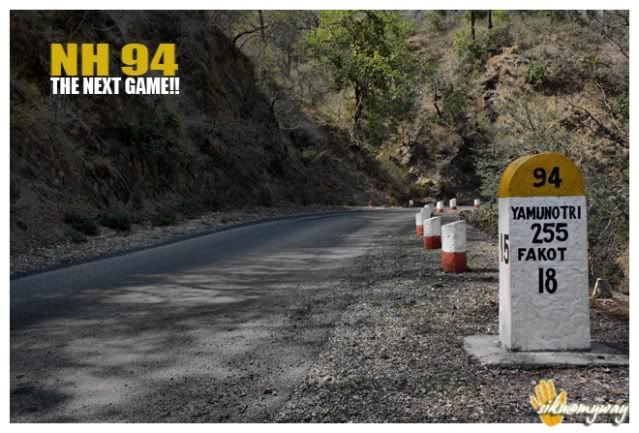 If you have plans to explore the similar place, please keep these things in your mind.
- If you are an avid nature lover and hate shopping then you can skip Mussoorie and find your pit stop either in Kempty Fall road or Mussoorie-Chamba road. The later one would be my choice as I like places less crowded.
- There is a hotel named 'MIDWAY' after 4-5 kilometers on Mussoorie-Chamba road. They have complete flats for rent and it costs around 3-5 K. it's a beautiful place where you can enjoy the hills away from the crowd. I feel it can be a good option for family halt. We did our breakfast there on the way to Dhanolti and it is going to be my resting place next time.
- Youth hostel is another best option to stay with very minimal charges. A single room costs around 250-450 bucks while dormitories are available at Rupees 100. But make sure that the room has been booked much in advance.
- Fueling is not an issue, but petrol pumps remain closed at Mussoorie from 9 PM to 7 AM.
- And yes, don't miss
Tirhi Dam
. For that you have to go down hill from Chamba.