I'm wishing you all after Dussehra.... :(
Due to bad health i need to stay at home during this festive season. Managed to get the blessings of the Goddess on Maha Navami at our Society here in Kousambhi. There was a good gathering of Oriya & Bengali people here. After getting the blessings i really felt better :)
And if I remember I managed to take my camera out after a long time, say about a month.
Jaa Devi Sarvabhuteshu....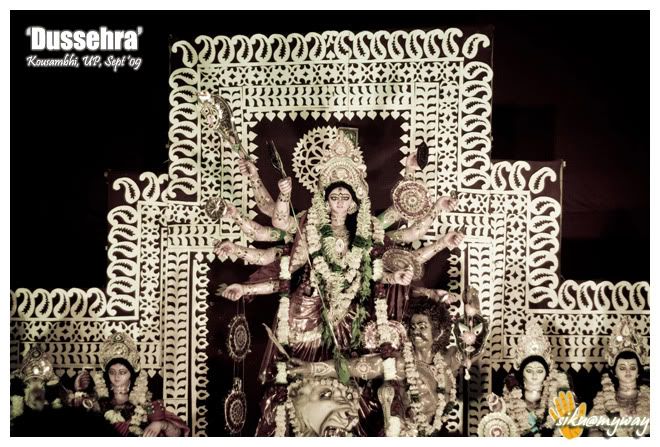 Though I was thinking that Delhites don't celebrate this festival that much, but today's news paper is saying that there are 300+ Durga Idols are immersed here in River Yamuna. Quite a fair number I think. And the article was mainly on spreading Pollution with immersing Idols and flowers and things used for the Puja/Worship.
Another thing I missed is the famous Ram Leela at Old Delhi/Delhi 6. Had a special interest to watch Ramleela at Purani Delhi as missed the same chance last year as I was on move, anyways there is always a next time :)