Today I visited the 'Tunday Kababi' here in Gurgaon, who are originally from Lucknow, to remind myself the taste and feasted myself with Kababs and Warki Parathas.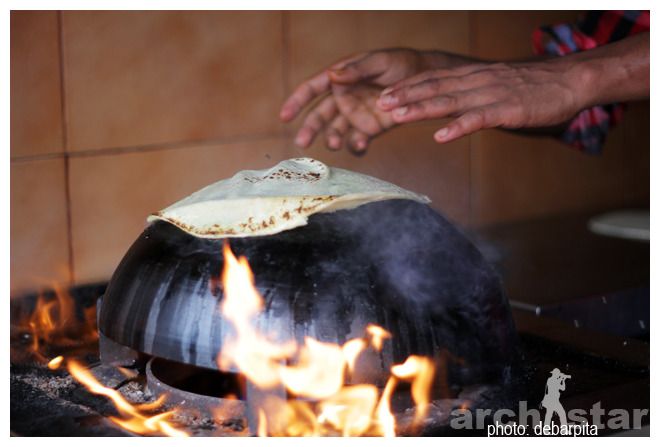 Warki Paratha in the making...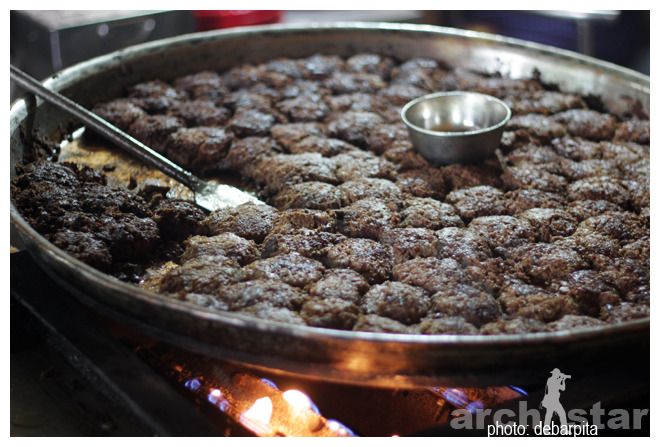 Tunday Kababs...
I still remember my first visit to the city of Nawabs, Lucknow few years back only because of this food speciality, Tunday Kababs.
In case you are now aware of, Tunday Kababs are 'Galawati Kababs', galawait means they melt in mouth and as the name mentions, this tunday kabab melts in mouth. This has some stories associated with for its origin. An old Nawab, who was a great foodie, ordered his royal chef to make kababs for him but he had no teeth to chew, so the chef came up with this idea, a kabab which melts in mouth.
Warki Paratha is another speciality, made on the other side of pan and basically known as 'Ulte tawa ke Parathe'. This combo is a must try, if you eat non-veg and never tasted before...
Address:
Tunday Kababi
Qutub Plaza Market
DLF Plaza Tower, DLF Phase-I
Gurgaon
Phone: +91 8800900611