When ever we heard about
Sun Temple
, then only one place strikes our head,
KONARK
in Orissa, also known as '
Black Pagoda
'.
But recently I found another temple dedicated to Sun God in Gwalior and was quite amazed. This was my first experience to see the statue of Sun God and never before I heard about any other Sun Temple.
The Temple(
Vivaswana Mandir
) was built by the famous Industrialist
Mr. G. D. Birla
during the 90s.
All the typical features of the temple resembles the Original Sun Temple in Konark. The whole Temple is assumed as a platform on a Chariot with big big wheels and is pulled by horses. You can notice the sculptures of many Hindu deities being carved outside.
Being a Sun Temple, the technical Sun-path diagram is properly followed for the orientation of the Temple and there are light wells designed in such a way that, it allows the Sun ray to fall on the beautifully carved sculpture of Sun God all the time when it is available.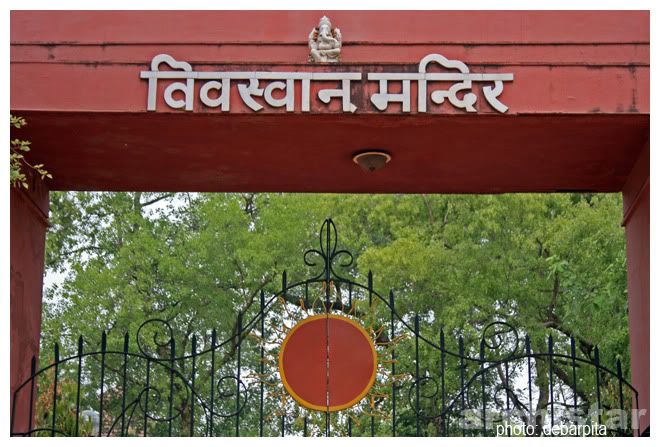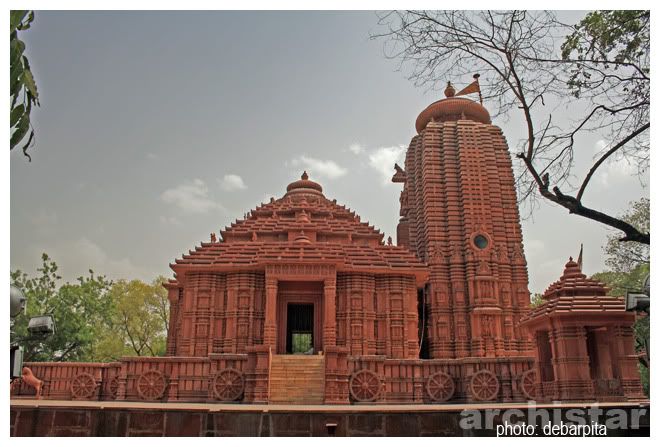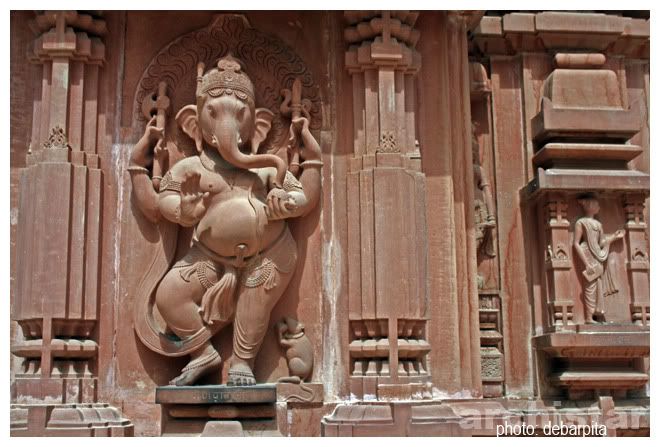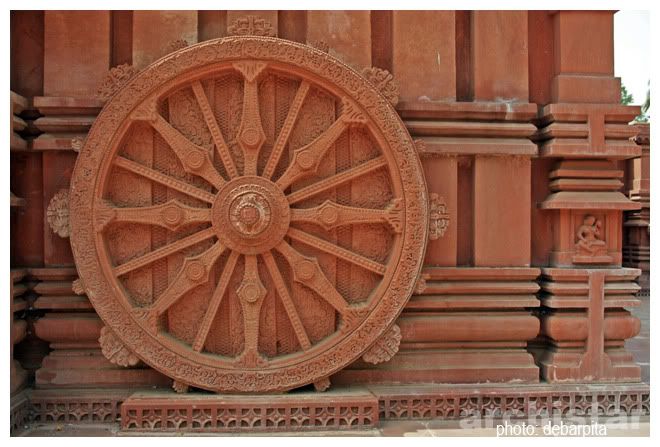 How to reach?:
This is quite popular and is near cantonment area. You can ask any local GPS for 'Surya Mandir' or Birla Temple. Please do a visit if you are in or around Gwalior. You might find the place bit isolated, but I bet the temple is worth a visit.
Where to Stay!:
'The Central Park' is one of the best hotels there and I personally have a very good experience. Budget hotels can be found near the railway station.
What else to see?:
Never ever miss Gwalior Fort if you like 'Historical Architectural Ruins' and the Jain carving on the natural hills on the way to the Fort. My knowledge says it is the biggest Jain statue in India.
Climate:
Mostly hot and dry.
Best time to Visit:
October to March, means during Winters.
Connectivity:
Road, Rail and Air
Photography was not allowed inside, so no photographs from the inner-sanctum.
Complete Photo Album
HERE
.