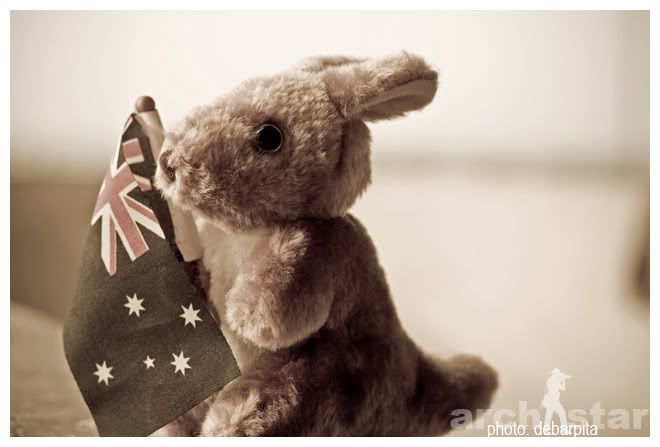 Don't go by it's face, it's an Australian Kangaroo.
A very good friend of mine, gifted me this at 4 AM in the morning kicking me off the bed. He was on his way to Pune after landing in Mumbai and by-chance I was there in the Bollywood City. Never expected to get a TEDDY as a gift after seeing 25 springs in ma life. Thanks a lot
UTKAL
for this gift and dropping-in on that day to see me. That 1 hour of laughter and nostalgia session on Mumbai Roads at early hours of morning was really worth it. 3 Cheers to our 12 years of FRIENDSHIP...