'
The Theater Under the Stars
'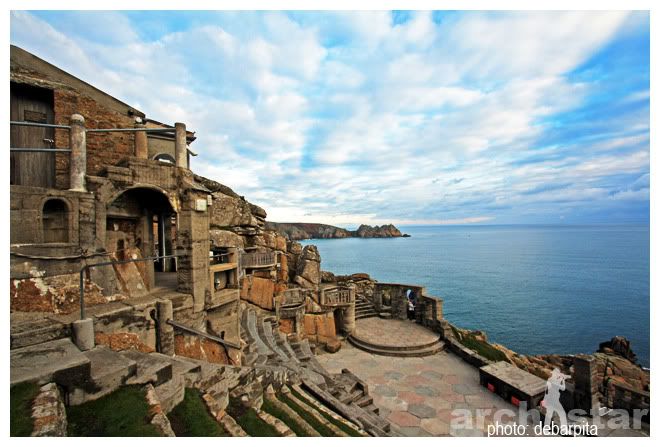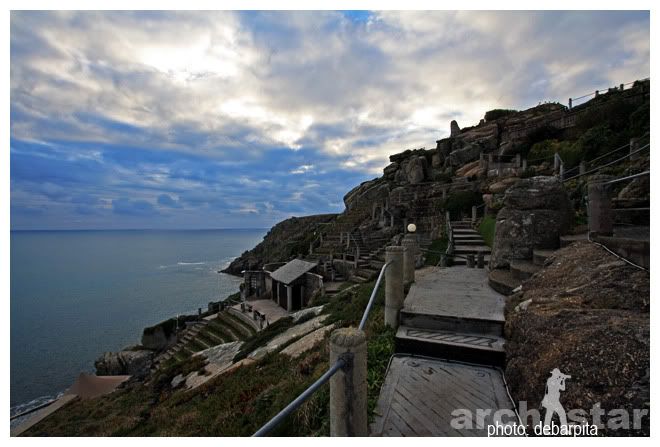 This is an amazing piece of ART in a beautiful place lying FAR South-Western corner of London to blow anyone off who just likes nature, sea, mountains, rocks, white sands, blue water and of-course ART. This is a theater standing on the edge of a rocky cliff with a beautiful backdrop of sea...
Rowena Cade
created this internationally famous cliff-side theater with her own hands and personal fund in the year
1929
looking down the infamous beach of
Porthcurno
.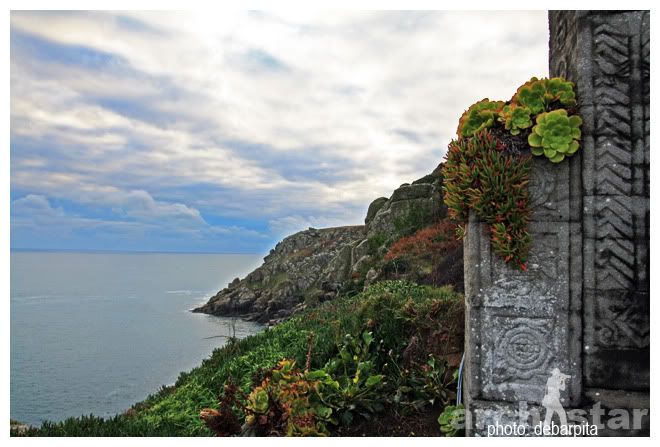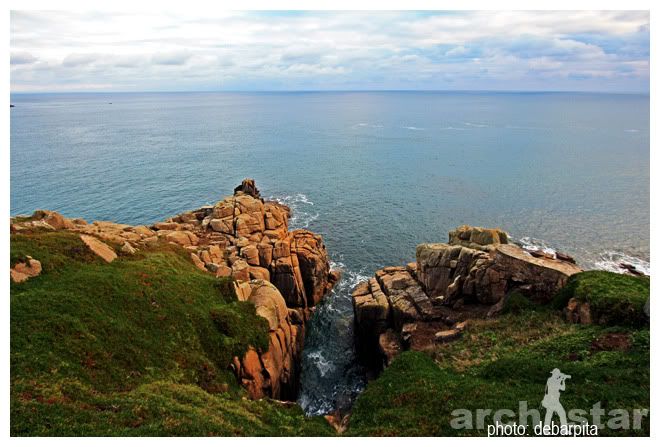 Minack Theater Cafe...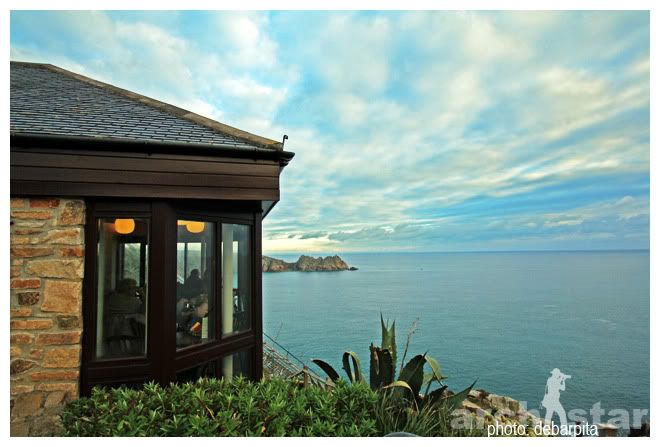 Porthcurmo Beach...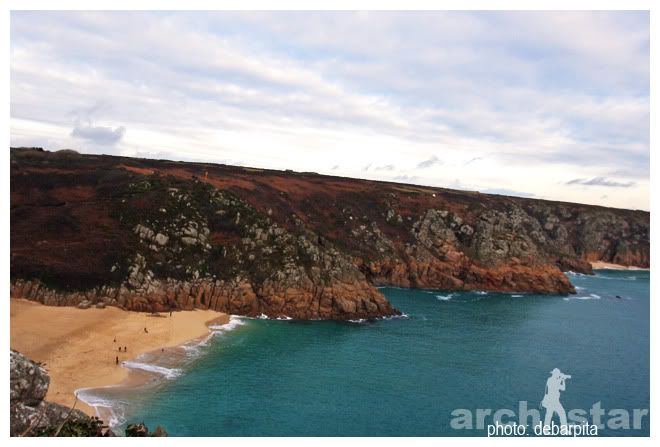 Travel Information:
Location
- Porthcurmo, 320 miles far South-West of London (Approx. 6-7 hours of drive)
Website
- www.minack.com
E-mail
- info@minack.com
Phone
- +44 1736 810 181
Post Code
- TR19 6JU (Sat Nav)
Opening Times
- 10am to 3.30pm
Closing Time
- 4.00pm
Closed on
- 25th & 26th December
Entry Fee
- Adult: 3.50 GBP
Over 60: 2.50 GBP
Student: 2.50 GBP
Under 16: 1.40 GBP
Under 12: Free
Parking
- Free
Staying Options
- There is one or two B&B near the place but if you are driving by yourself then anywhere in the cornwall can be your option as places are not that far.
Time Consumption
- Minimum 1 hour but half of a day will be fantastic.
What NOT to miss:
A cup of hot coffee or hot chocolate with Cornish pasties sitting near the large bay windows of the Cafe, A proper stroll along Porthcurmo beach, There even some trails along the cliff which I personally din't explore due to time constraints but the glimpse that I got was good enough to attract.