Half a decade ago when I first moved from the state capital of Odisha to the national capital, the thing I dreamed was to ride a two wheeler someday on the butter smooth widened roads of Delhi. Just in 6 months I transported my Odisha registered bike and I literally was happy to stand at India Gate with it. The bike definitely solved its purpose by showing places around North including a memorable pilgrimage to Leh.
The next was to cover the route Delhi-Bhubaneswar someday. Everything has its time, I became a student for a year. Absolutely no biking for the period though I did few road trips around United Kingdom. It definitely is different and a kind of experience in controlling the wheels of a big vehicle in a foreign land but no place gives real challenges on road unlike India. And what could be the best to hit the road just to fulfill another dream ride! So here we go, me and my cousin Sujit in a Gypsy headed for New Delhi, starting from Bhubaneswar.
The Eicher India Roadmap comes handy all the time. Initially we had plans for going straight up through Chattishgarh, but the ongoing Maoist activity forced us to travel on a safer route, as we were traveling in a white Gypsy, anything could happen.
Travelled Route:
Bhubaneswar-Cuttack-Bhadrak-Baleswar-Jaleswar-Belda-Kharagpur-Durgapur-Asansol-Dhanbad-Aurangabad-Varanasi-Allahabad-Fatehpur-Kanpur-Sikandra-Etawah-Firozabad-Agra-Mathura-Chhata-Palwal-Sohna-Gurgaon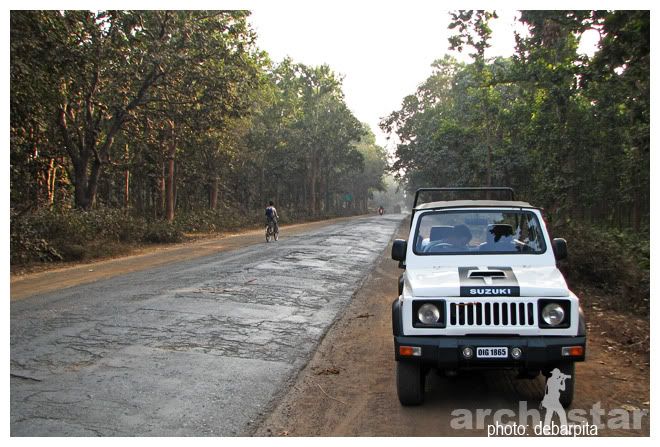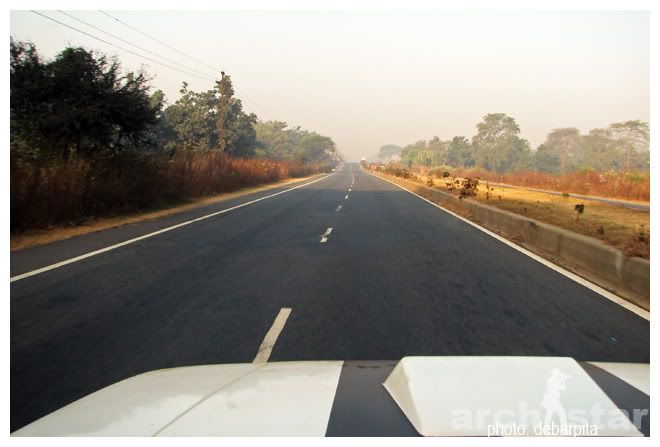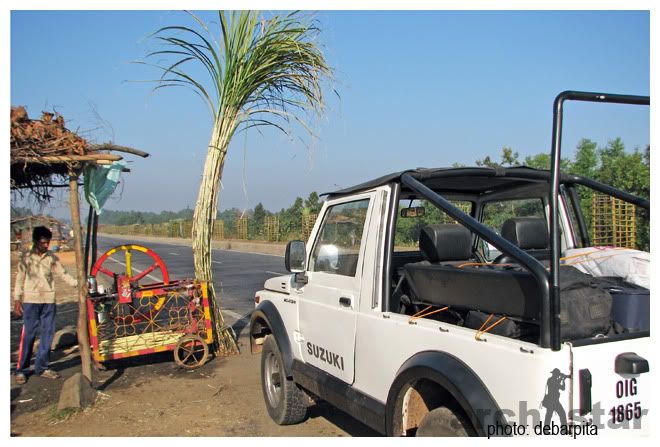 Just after Dhanbad one can find many sugarcane juice vendors on both side of the road, the availability of sugarcane in that few kilometer stretch raised this business in that area. One glass of fresh juice costed us Rupees 8 or you can say 10 pence. Definitely not a thing to miss on Grand Trunk Road (GT Road) or National Highway 2 (NH2).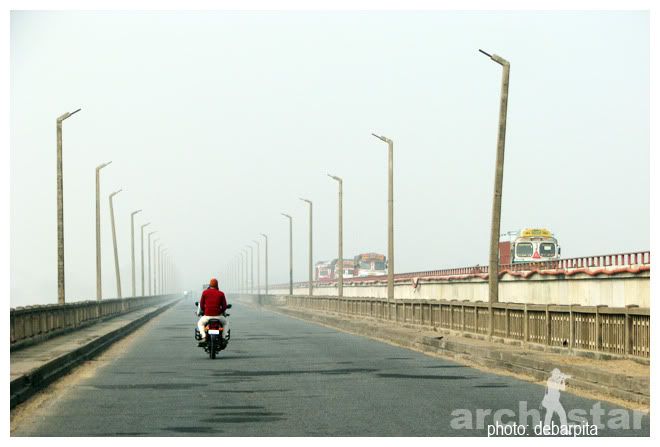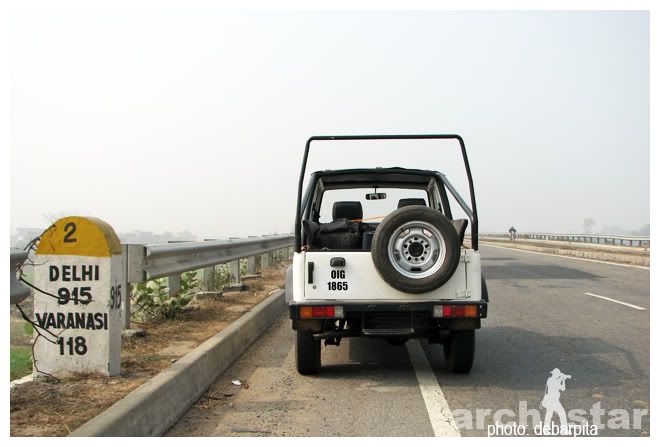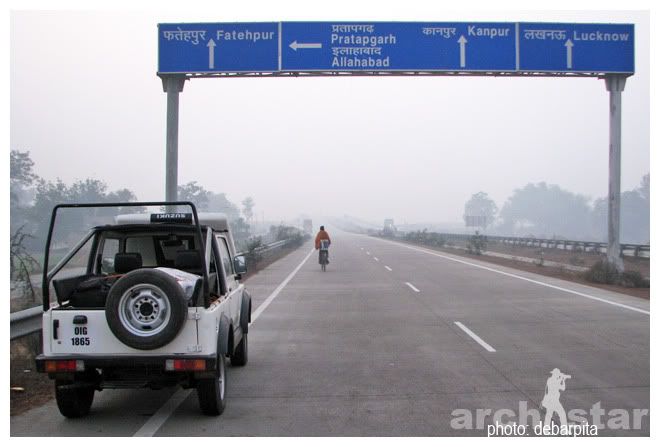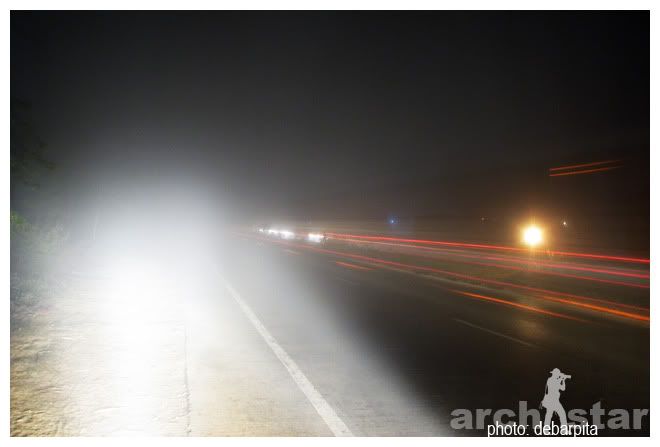 6.30 in the evening on the second day and we were some 70 kilometers away from Kanpur. Now Delhi definitely was not far with a stretch of 500+ kilometers in front. 7-8 hours of drive would be enough to hit the destination, so we decided to go on until our body denies the power of will. It would be total fun but all of a sudden we entered in to a dense cloud FOG. The next 70 kilometers was only crawling on National Highway 2 until Kanpur just to find a shelter to sleep. Now the realization came, 'Dilli aabhi bhi door hai'. So after spending a chilly night in Kanpur and the next day in typical city traffic we did hit Delhi NCR late in the evening.
Now, What next!!! Might be a bike ride back home through Chhatishgarh ;)
P.S. Precautions and driving tips coming soon. And this time I decided not to take the DSLR out but to enjoy the trip to its fullest, so photographs are not many and are shot with a point and shoot camera.
DRIVING DIRECTIONS AND PRECAUTIONS