I was wondering how many times did I visit this place, I literally have lost my count. Before shifting to Delhi I was damn crazy for
NH-8
, so I hit this on the very first day of entering NCR (North Capital Region). After that numerous times I experienced it and so 'Neemrana'.
NEEMRANA:
This place is less known to people who do not carry any interest in Forts, Luxury Resorts or Industrialization.
'Neemrana' is an ancient historical town of Alwar district in Rajasthan. It lies some 120 kilometers from Delhi on Delhi-Jaipur highway (NH-8). 'Neemrana Fort Palace' and 'Industrial Zone' are two reasons for which Neemrana is known for.
'Neemrana Fort Palace', the 14th century architecture built by Chouhans now houses a 5 star resort and also in private possession.
'Industrial Zone' is known for factories like Parle, Frosters, ASI Glass, Top Reman etc to name a few.
And this time I managed to explore the surroundings of Neemrana, and not to mention that I was so blown by it that I realized it after some 12-15 kilometers as I was driving alone. The beauty of the green wheat fields and yellow mustard flowers are yet to believe and the mountains at the backdrop was just making it double. The village was 'Naghodi', and the road I was traveling connects to Haryana. The snaky road, the small villages, the lovely kids and bumpy roads..... all was just another experience.... I really love winter :)
'Baoli' at Neemrana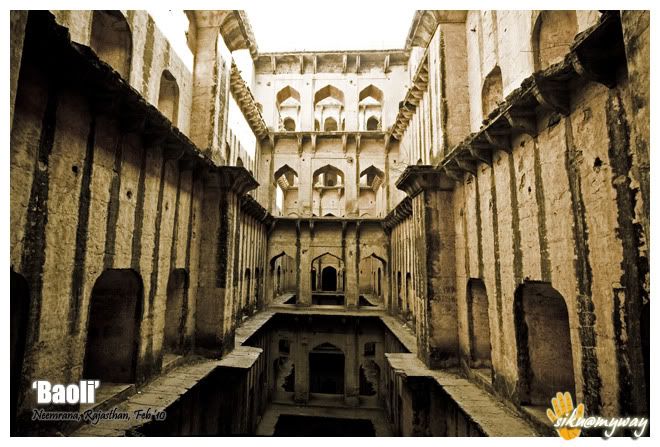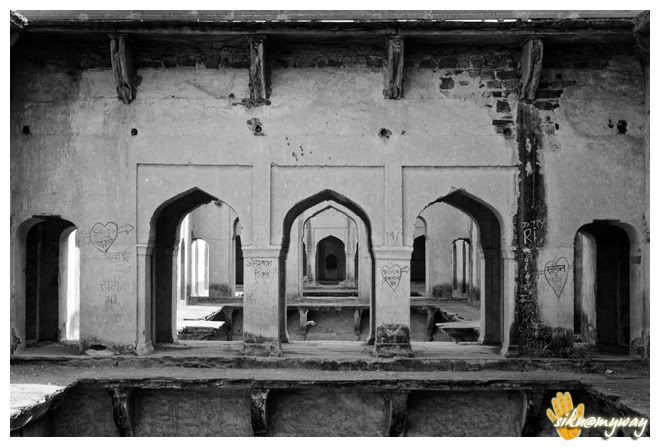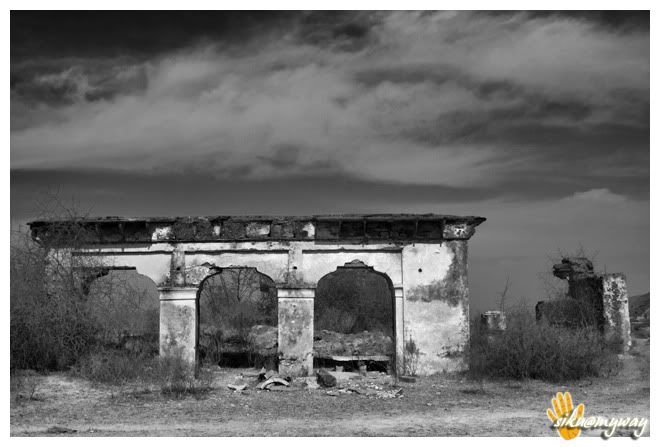 'The Couple'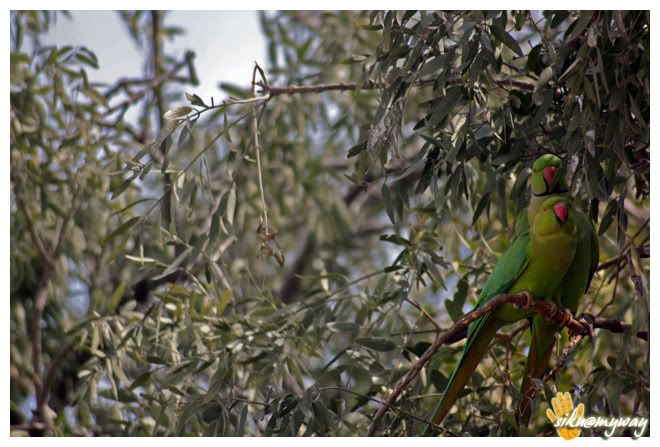 Village 'Naghodi', some 10 kilometers from Neemrana