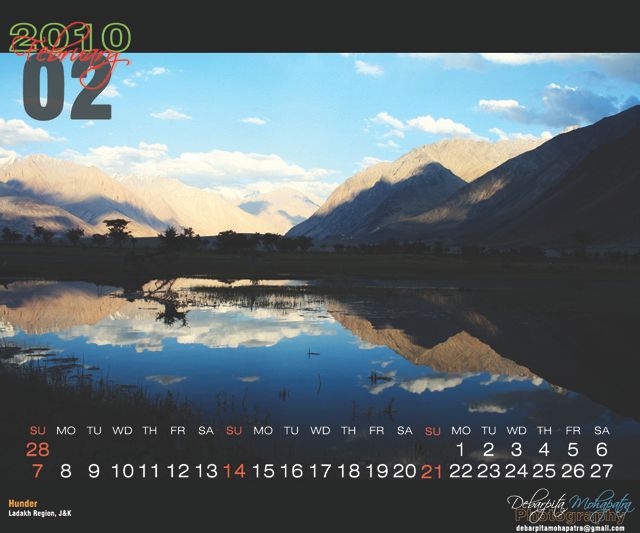 Download high resolution
HERE
.
I do not know how much this image justifies to the surreal virgin surroundings of '
Hunder
'. Hunder in Nubra Valley which lies about 150 kilometers to the North of Leh is the last Indian village accessible to general tourists.
During my last year's visit to
'Ladakh
' I was lucky enough to spend a night in this beautiful place. The feel that came after seeing such a beautiful valley at above more than 10,000 feet above sea after crossing Khardunga La, worlds highest motor able road can not be described in words.
Hunder houses 'Ladakh Sand Dunes' and also 'Double Humped Bactrian Camels', who are originally from Central Asia and were part of ancient 'Trade Routes'. With the end of traditional trading policies and the development of modern transport system, some of these Camels remained along with Nubra or Siachan River. These camels are capable of surviving in both sand and snow so were preferred as porters. A camel ride in the Ladakh Sand Dunes is no less fun than a Camel safari near Jaisalmer.