Bithoor
, a small town on the Bank of River Ganges is situated
22 kilometers away from Kanpur
in Uttar Pradesh.
Bithoor, known as '
Brahmavart
' in Puranas has a great mythological background. This is the place where, according to Hindu mythology,
Brahma, the god of creation
, commenced creation of the world. Brahma is also believed to have enshrined here a lingam of Shiva, which is still worshiped as the deity '
Brahmeshwar Mahadeva
'.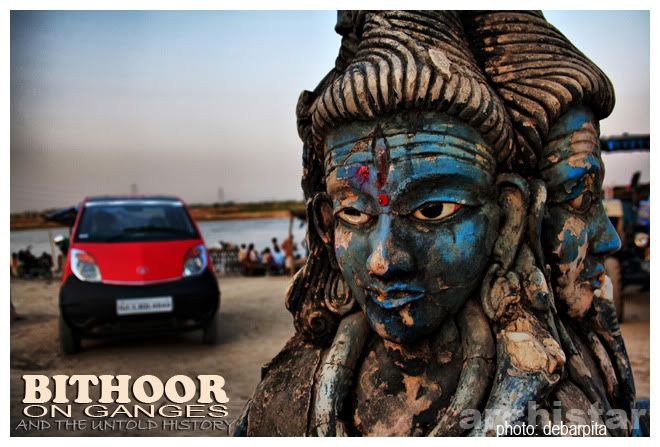 Legend also has it that
Sita
, wife of Lord Rama, came here to live in the ashram of
Valmiki
.
There are many views as to how it came to be known as Bithoor. The most plausible one relates to
Bajirao Peshwa
of Maharashtra who had made Bithoor his home after being expelled from Satara by the Britishers. The Peshwa was a devotee of
Lord Bithoba
. He built a temple dedicated to the Lord and renamed Brahmavart as
Bithoba Nagar
. Over a period, Bithoba Nagar came to be called
Bithoor
.
And this is also the place where
Rani Laxmi Bai
and Nana
Saheb Peshwa
spent their childhood.
There are some
30 Ghats
existing here which is next to Varanasi which has 80 ghats.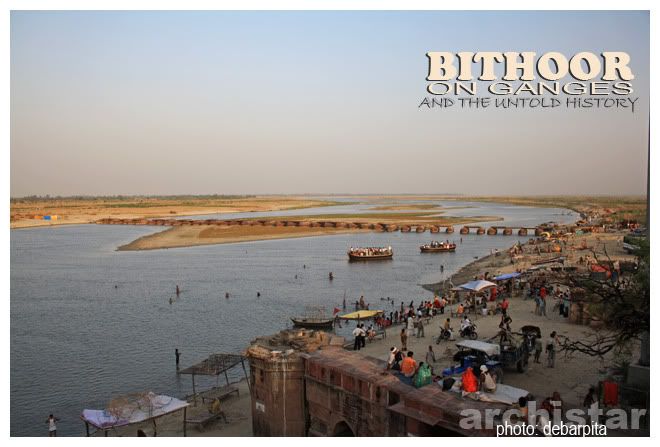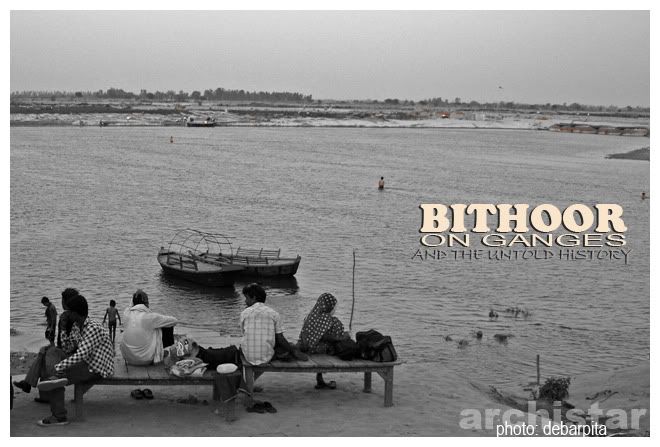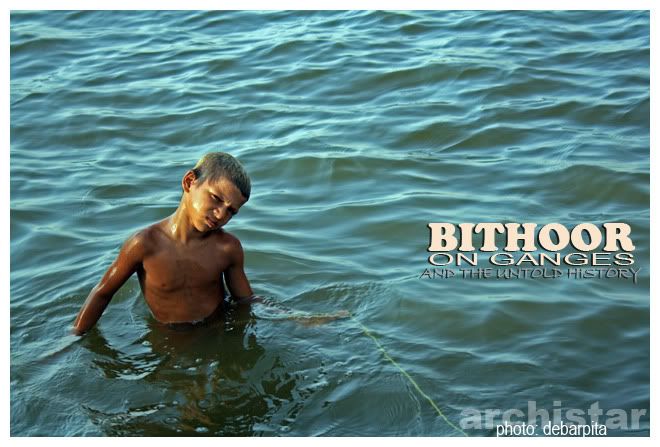 If ever YOU visit this place don't forget to take a ride on the boat and watch all the ghats from the Ganges. Also a short walk in the narrow lanes of the village.