Lansdowne, A place surrounded by beautiful oak, silver fir, spruce and pine forests is a proper weekend getaway from Delhi. At 1700 meters from mean sea level is an easy 240 kilometres drive from National Capital Region (NCR) and only 40 kilometres from Kotdwar, the entrance to 'Pauri-Garhwal' of Uttarakhand/Uttaranchal.
This serene and unspoilt hilly town was established as a British Cantonment in 1887 and named in the honour of Lord Lansdowne.
But now it houses the Regimental Centre of famous 'Garhwal Rifles' of 'Indian Army'.
Places to see:

Bhulla Tal:
In Garhwali 'Bhulla' means 'Younger Brother'. This small beautiful small lake was created in the memory of young men of Garhwali Rifles who sacrificed their life in the service of the nation. A small park is also constructed close to it.
Sitting peacefully there for some time and watching the reflection of Deodar trees on the lake was really worth. And there is also provision of boating in the Lake.
Tip in Top:
It is the top most point in Lansdowne with a magnificent view of the Great Himalayan Range. The view of snow claded mountains can just take your breath away. Chaukhamba and Trishul are to name the few peaks visible from here. The view of sunset from here is magnificent.
St. John's Catholic Church:
This Church was built in the year 1936 and the construction was completed in 1937 and is the only one in Lansdowne to worship. It is situated close to Forest Bungalow.
St. Mary's Church:
It is the oldest church in Lansdowne which was built in 1895-96 with a surreal backdrop of Snow topped mountains.
Best time to Visit: Throughout the year though January is considered as the coldest month.

Route: Delhi-Meerut (no by-pass)-Mawana (by-pass)-Bijnor-Kiratpur-Najibabad-Kotdwar-Dugadda-Lansdwone (NH-58 and NH-119)
How to reach?
With well laid tarmac and with available of all amenities through out the way driving or riding is a sure fun. The last gas station is in Kotdwar so don't forget to get your car/bike's tummy full from here though I found some boards selling Diesel in black, but better to keep the LUCK aside.
NH-58 and NH-119 are to be followed to reach Lansdowne.
You need to take a right at Dugadda on NH-119 and I'll suggest not to return via same route but to ask for the other route which meets NH-119 some 10-12 kilometers ahead of Dugadda, it will increase the distance by 5-6 kilometers but I bet you will love the surreal nature and superb twisties that you will find on your way.
With other options one can find UPRTC bus service from New Delhi to Kotdwar and then one can hire a taxi or shared cab to Lansdowne.
Still, train is the most preferable way to travel to Kotdwar in the opinion of local people and to hire a taxi or something to Lansdowne. And daily service of Mussoorie Express may solve your problem.
Where to stay?
There are few very good options available to stay and explore this non-commercialized little hill station. GMVN (Garhwal Mandal Vikash Nigam) is always preferred in Uttarakhand for their proper service and all. Except it there are also few other private guest houses for the pleasant stay.
The first view of 'Lansdowne'...
View of Great Himalayan Range...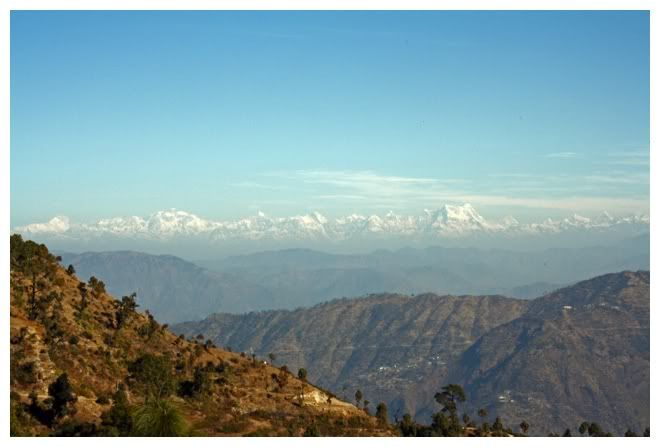 The road from 'Dugadda' to 'Lansdowne'...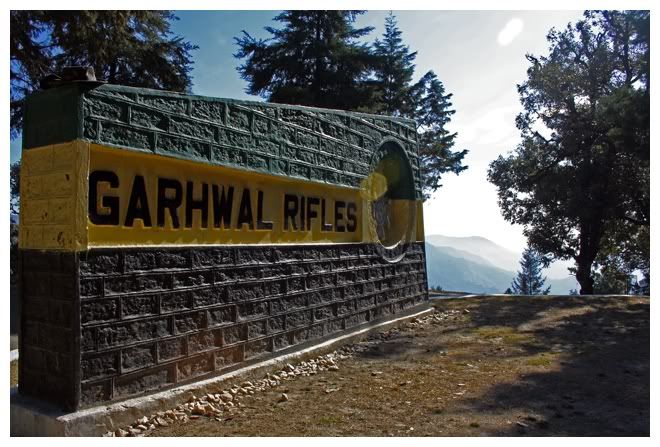 'Bhulla Lake'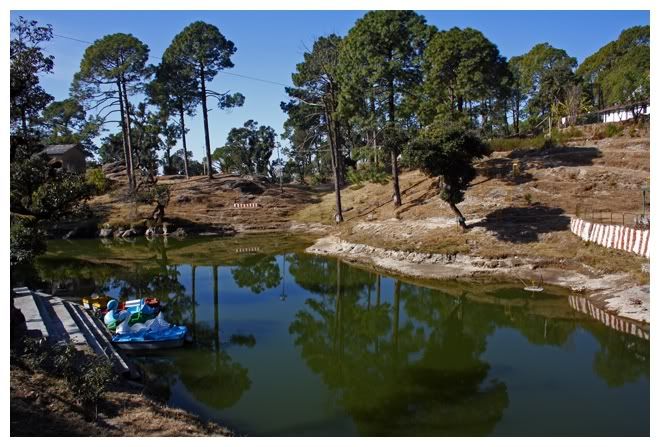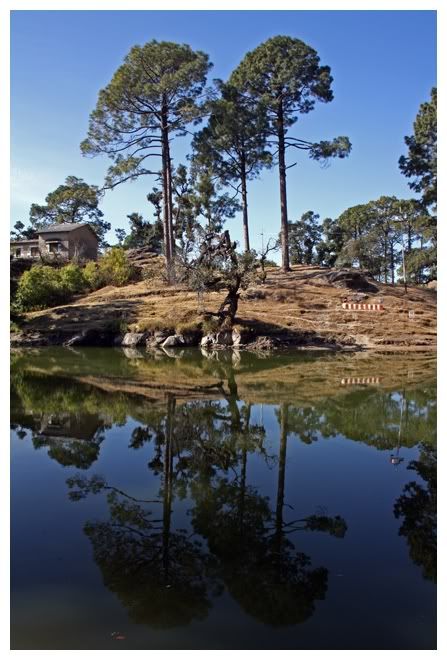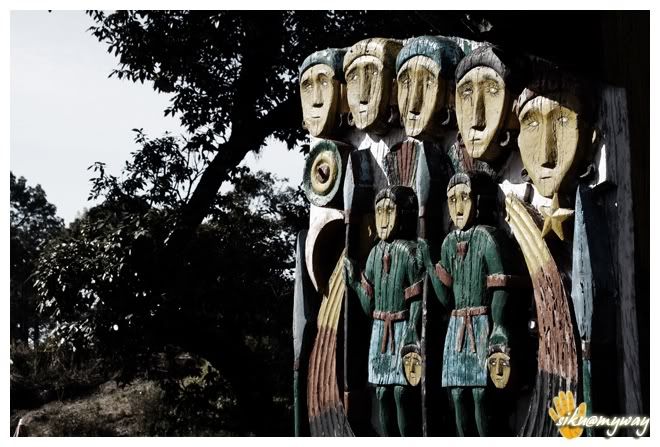 'St. John's Catholic Church'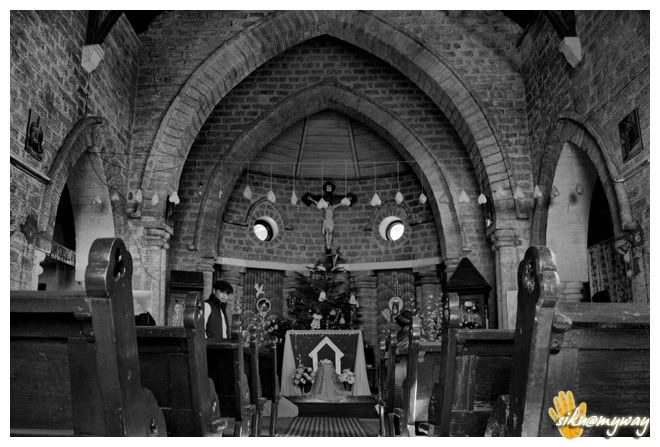 View from 'Tip in Top'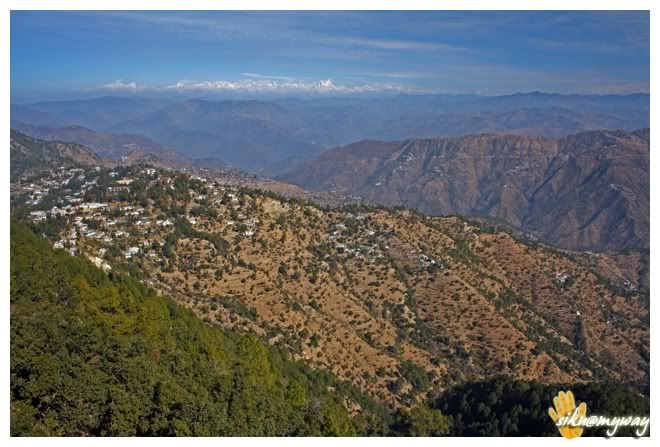 Some superb surroundings on the way back...
'Lush Green' fields just after Kotdwar...