It is in the News Headlines and people are just irritated with it especially people who are flying. Fog, actually '
Dence Fog
' is dominating in most areas here in North.
Today I found extreme fog in East Delhi with damn slow traffic on roads where as traffic was quite smooth in the South part as the Fog was not that dence.
But I'm personally enjoying this. '
Dilli ki Sardi
' has it's own charm. I'm loving the scene from our Balcony and feel good seeing the Fog around me.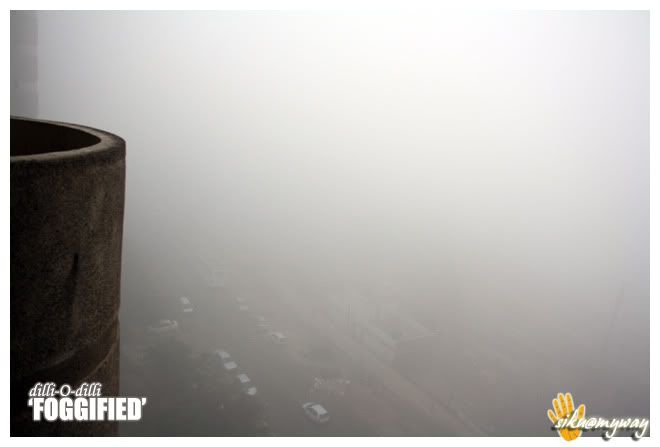 Captured this when I was starting for office 2 days before.