This time while flying back home from London to New Delhi, the day broke some where over Caspian Sea and while flying above Afghanistan, I could see the natural landscape of the area very clearly. It instantly reminded me the barren hills of Len and Ladakh region. Those barren landscape and very small habitations in between and snow topped mountains at times was making me feeling visiting the place.... Someday for sure.
The breathtaking landscape...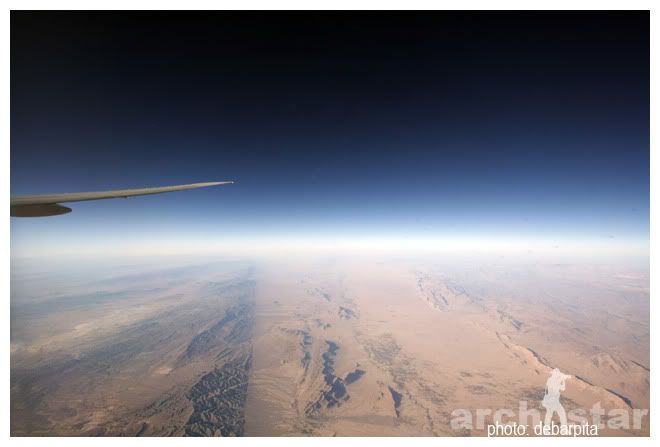 Another strange pattern on mother Earth...