Yesterday visited the m&m's world here in London.
m&m is a button shaped colorful candy which was originated in 1941 in United States of America for the military men serving in the World War II. It used to come in a tubular packet until 1948 when it got it's famous brown pouch bag. The WWII time advertisement of the candy says 'Now 100% at War!'.
Another trademark of the candy is the 'm' imprint on one side of the candy. The famous television character was introduced in 1954. Only after 1980s, this brand and candy came out of the american main land and officially introduced around the world and rest is all history.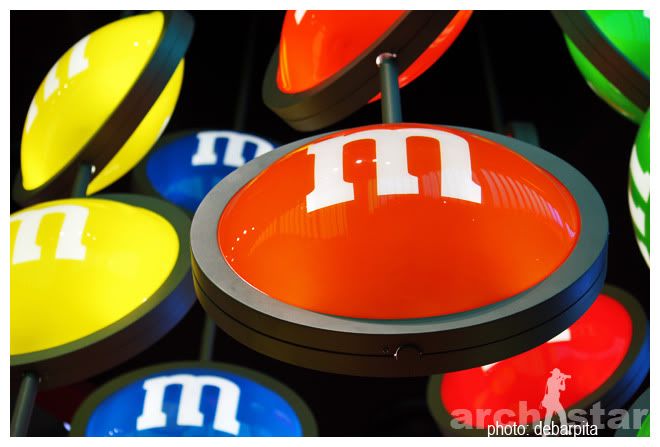 The infamous m&m button shaped candy...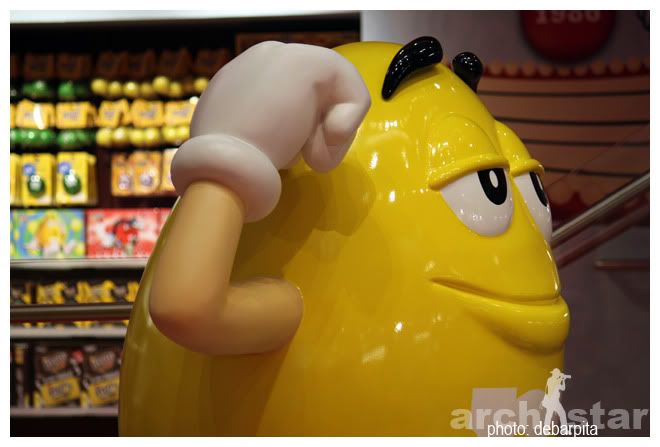 Some of many characters...
A little kid, rocked the whole crowd there in the store with his dance performance...