Trent Bridge Cricket Ground in Nottingham, United Kingdom is well-known among the cricket followers all over the world and also has a good name among finest venues. Beside the River Trent and named as the nearby main bridge over the river, Trent Bridge Stadium was established in year 1838.
With a capacity of 15000-17000 spectators, it is one of the finest stadium to play and watch cricket. With some interesting architectural features like, the newly built stand to add some extra seating space, the roofing of this new stand combined with metal and acrylic and also circularly arranged flood lamps make the place different.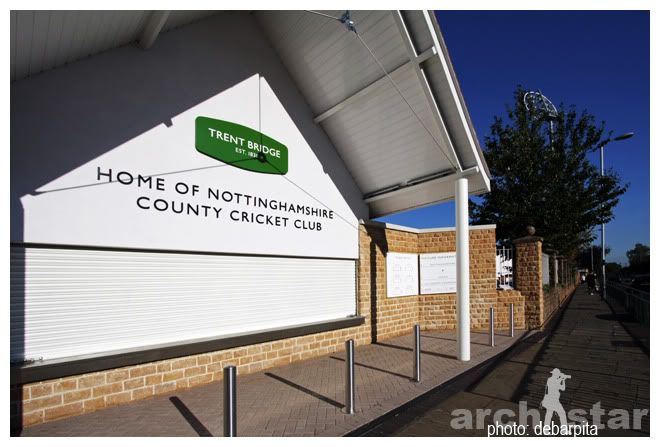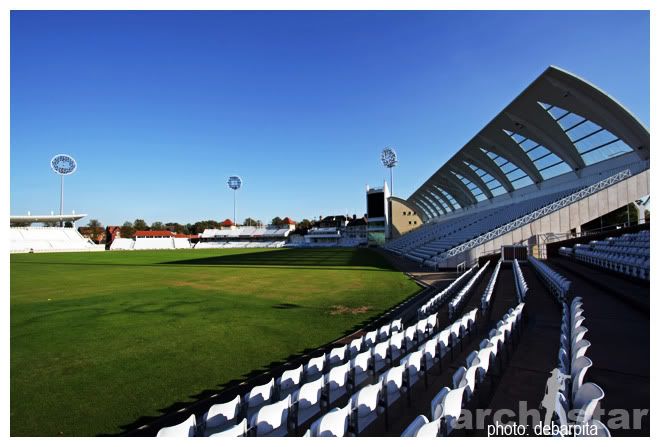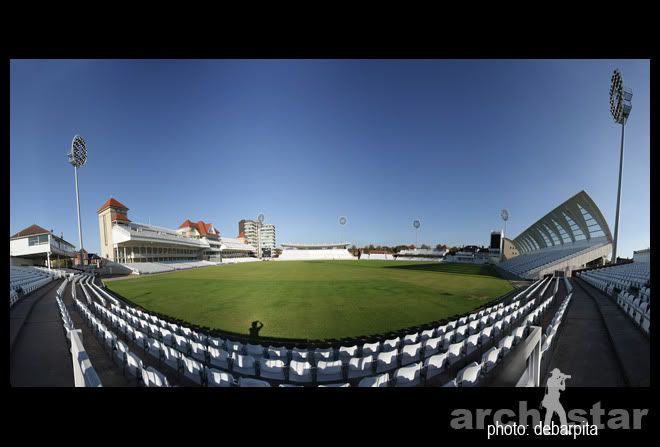 A special thanks to Mr. John to show me around the ground and sharing the information.