Perhaps this is the BEST place in the town if you do not enjoy a mug of beer in a city pub or to break the dance floor over the weekends and you enjoy the peace in a piece of abstract art. To be precise, 'Nottingham Contemporary' is a contemporary art center in the oldest part of the city, in Lace Market, just beside the 'Pitcher & Piano' pub. It is also pretty close to Broadmarsh Bus Station and Nottingham Train Station.
Though I do not understand much about the contemporary form of art, but ya, I do enjoy gazing at them. More than it actually, I always enjoyed the place where it has been exhibited, at times open or even semi-closed and sometimes large closed shell. For me 'Nottingham Contemporary' is a brilliant piece of architecture with proper definition of dedicated space. Initially I was flattered by its unique facade which has a pattern of the traditional LACE, for which Nottingham is all famous about. Later, I loved the interior and some of the simplest detailings around. And also the difference of level throughout the building.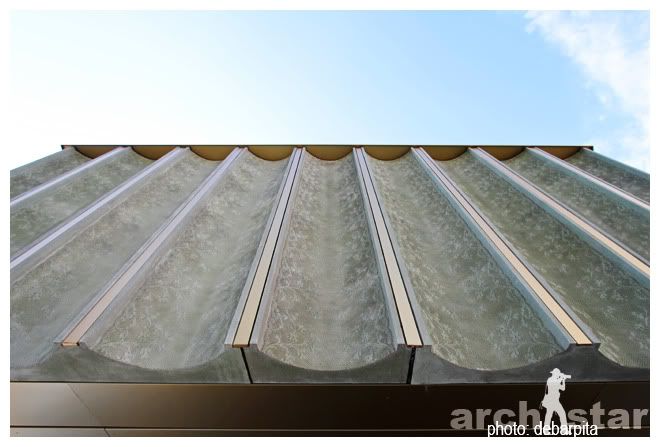 As shown in above photographs, the outer shell of the building are pre-cast concrete blocks with the infamous detailed LACE patterns on it, and this thing makes the whole cladding elegant. The pre-cast blocks in light shade of green along with the contrasting golden metallic bands, match to the rugged old surrounding perfectly.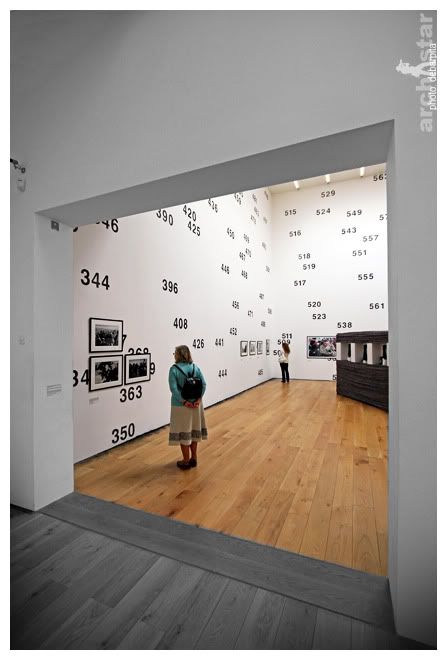 The interior is also a perfect delight, with 4 vast naturally lit exhibition spaces on the ground entry level. This also is the top most level in the whole building, as the site sits on the edge if a sharp slope, there are 2 levels below this and the bottom one houses the cafeteria, linking the parking lot from the low road. It is a fantastic feeling to enter the exhibition space at one level and coming out from cafeteria, two levels below to it.

Address:
Nottingham Contemporary
Weekday Cross
Nottingham
NG1 2GB

Gallery Opening Times:
Tue - Fri: 10:00 - 19:00
Sat: 10:00 - 18:00
Sun: 11:00 - 17:00