Nottingham is also quite famous for the legends of Robin Hood. According to the English folk tales and legendary beliefs he used to stay in Sherwood forest in Nottinghamshire with his followers, known as 'Merry Men'. He also is the most famous and loved hero of British history. This 13th century legend is celebrated as the triumph of good over evil with his attitude of robbing the rich and giving it to poor, at the same time he also was a highly skilled archer and sword man.
Many historians also do question about the existence of Robin Hood and believe it as a fiction.
The Robin Hood statue in Nottingham City was established in 1949 outside the Nottingham Castle. This landscaped plaza has the main statue of Robin Hood at the center and some of his legends inscribed in the Castle walls, showing his glory over the years.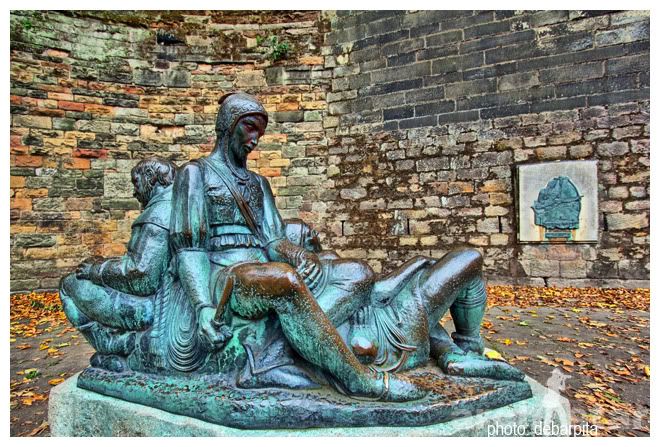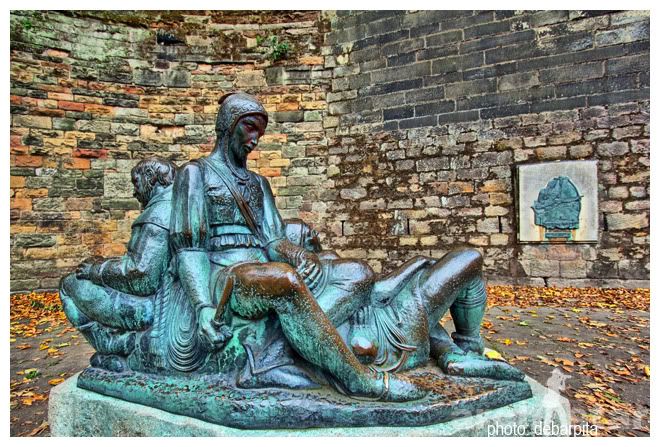 This is one of the top attractions in the Nottingham city and is not at all far from the city center, with hardly a walk of 5-7 minutes. The public plaza id on Castle Street and anyone from city center can guide you to reach the place, or else the nearest popular hub is the oldest pub in England '
Ye Olde Trip to Jeruselum
'. To drive you can use the postcode NG1 6EL for the same.
It feels good to spend some time on the plaza or a pint of beer in the pub in front or even a small walk around the castle on the classic paved roads. Don't miss the 'Ye Olde Trip to Jeruselm' also which is just a stone throw away.