It happened a week before. The clock was showing 11.00 and was walking towards midnight. After realizing this I remembered my home, so time to wrap up the things as it is and to rush.
Damn, the traffic in the late evening on
NH-24
really sucks but no other way to cheat it.
After a few minutes, a call from Dad, and advised to take a slip road to avoid the traffic chaos on a major road(read ITO) which was flashing in the NEWS channels. Man, it was dense fog when I reached Yamuna bridge, and I was again enjoying the drive with open window feeling the winter of Delhi. After reaching Akshardham Temple it was irresistible to stop and to breath outside with no one around except Rahil, my colleague. The feeling was soooper but needed to rush home.
But the fog got so dense that it was difficult to recognize the newly constructed
ITO Chungi
circuit at Laxminagar. Seeing the dramatic looking street lamps could not resist to stop and utilize the Canon.
Some random walk/wave in the Fog, some foggy captures and I started for home with a big grin on my face.
Main underpass towards Gandhi Nagar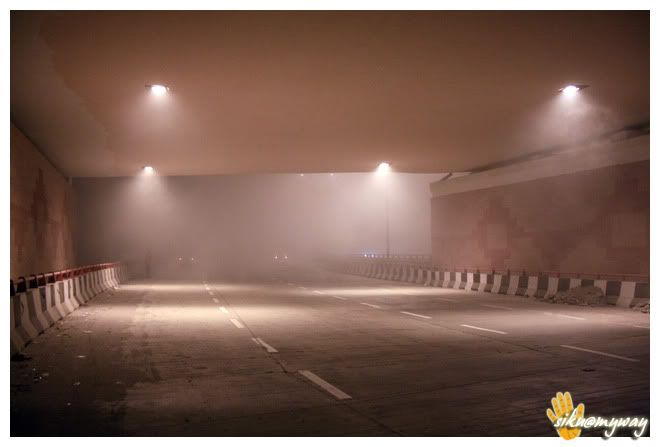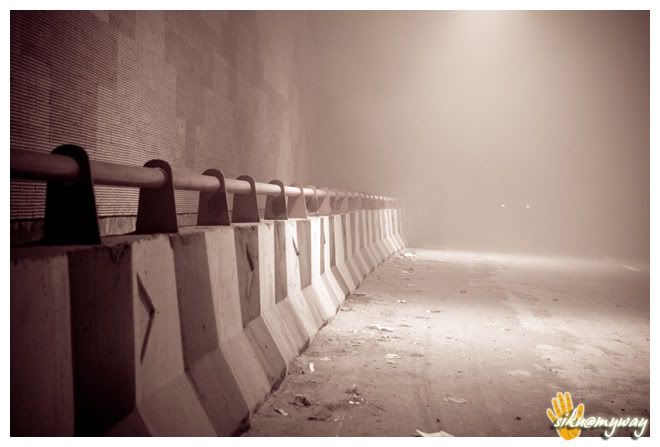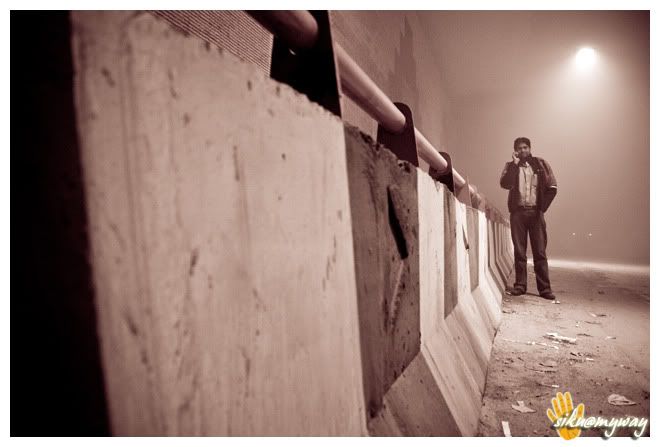 Biker... just missing my ride now a days :(