I was on my way to Udaipur from Kota. Started from Kota in late afternoon and was in a full mood for a night drive. But thanks to the RAIN which forced me to take my survival kit out, the Eicher-India Road Atlas. Suddenly my eyes got stock at a point '
Chittorgarh
' and I got a shock, HOW I MISSED THIS PLACE!!!
Few steps down the memory lane and in to the '
History of Architecture
' book; the Royal Rajasthan was again blinking in my eyes. After struggling a little I only managed to remember the '
Victory Pillar
' but nothing else. I always felt a heaviness in the name 'Chittorgarh', later also discovered the importance of the place in the history of India. The placed seemed to be closer and decided for the night-stay there and to explore the city in the morning. So started looking for the road-signs.
The city is 10-15 kilometers off
NH-76
and seemed to be bit sleepy, the stormey night might be the reason. Still managed to dash in a room but saddest part was there was no electricity. Damn, I so much wanted to google about the place, anyways there is always an option 'Live GPS'. Before I enter into my room, the chatting session with the guy at the reception was quite informative. Now there was a pure excitment to explore Chittorgarh.
Chttorgarh City from the Fort...
The weather was clear and pleasant, so perfect to visit a Fort.
This 7th Century city was the capital of Mewar and betterly known for the heroism and sacrifise of Rajput Men as well as women with loads of stories to blow the trumph. The place also has links with 'Mahabharat Era', as there are stories related to Pandavas. This place is also associated with Meera, the poetess devotee of Lord Krishna. The fort itself covers more than 700 acres of land and properly walled with two entrances, one from the hillside and the other from the cityside. The hill side entrance is called 'Suraj Pole' and used to be the main entry for the Fort.
The various structures and monumets inside it are Vijay Stambh (Tower of Victory), Kirti Stambh (Tower of Fame), Gaumukh Reservoir, Rana Kumbha Palace, Padmini Palace, Kumbhaswamin Temple, Meera Temple, Kalika Mata Temple, Bhim Talao etc. The Fort had 84 water bodies in total covering about 40% of total land coverage.
Vijay Stambh
Kirti Stambh
Kumbhaswamin Temple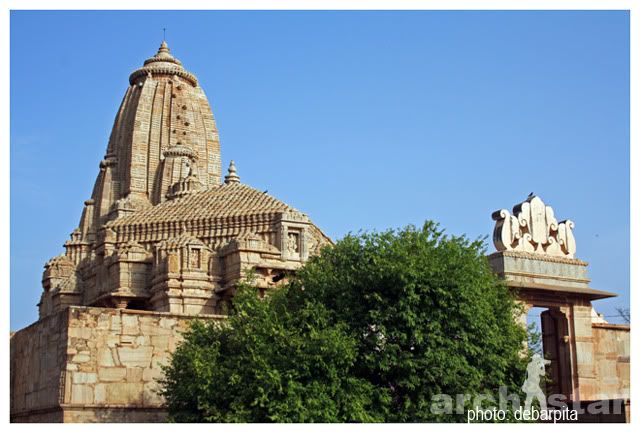 Meera Temple
Suraj Pole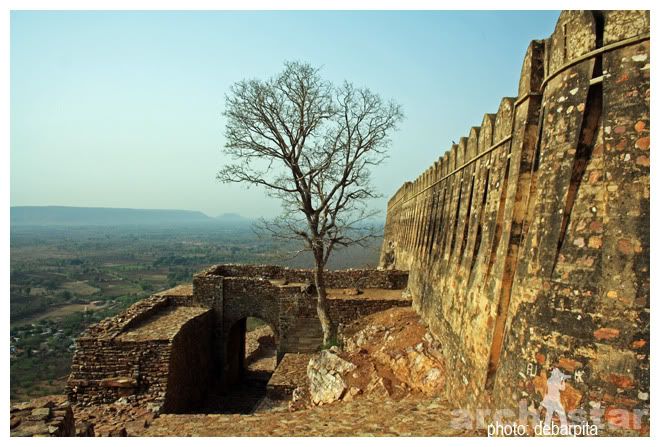 Bhim Talao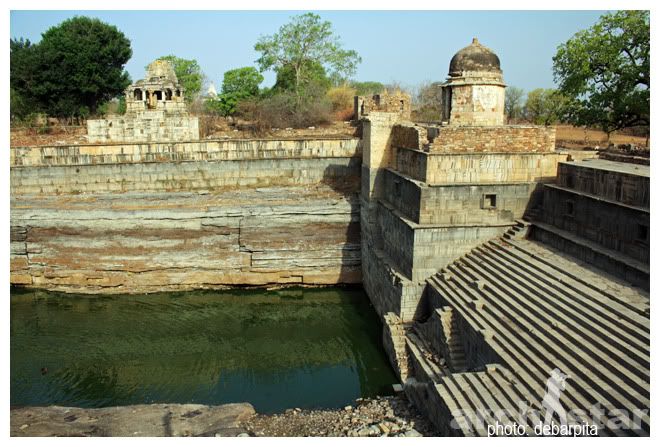 One of 'Many' Water bodies