The watch was showing 10.40 PM, when I looked to the stunning sky on my way back from University and checked the time. What a pleasant soothing combination of Crimson Red and Sky Blue, a perfect blue hour. I was experiencing it after a long time with a lighter heart.
I broke all the boundaries and rules made by me not to touch the camera bag and with in 5 minutes I was walking beside the lake in Jubilee Campus with my equipments. Lucky me, staying at Riverside Point. Such a pleasant place it is to stay, at least for me.
I used to sit on this bridge over the lake with a book or a glass of Frappe when bored of my room, where I rarely do stay ;)
And then few more yards into the Jubilee Campus...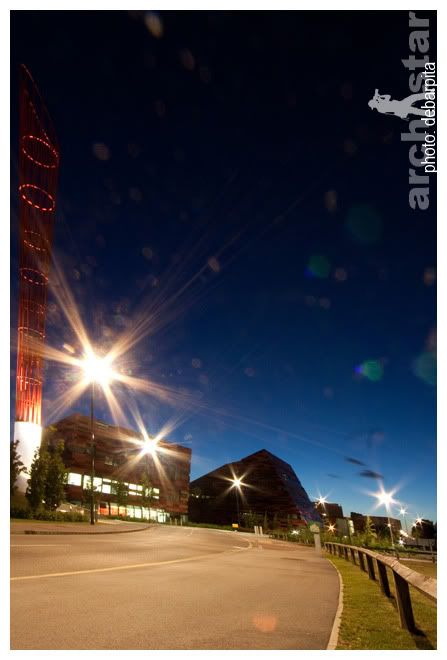 What a GREAT ending to a stressed working day!