What the heck... Few stones and rocks lying just like that in an irregular manner and almost ruined, people call it Stonehenge and is one of the most sought historic sites in United Kingdom attracting millions around the World. So strange!!!
This might be the thought inside a normal people's mind who absolutely has no idea about STONEHENGE.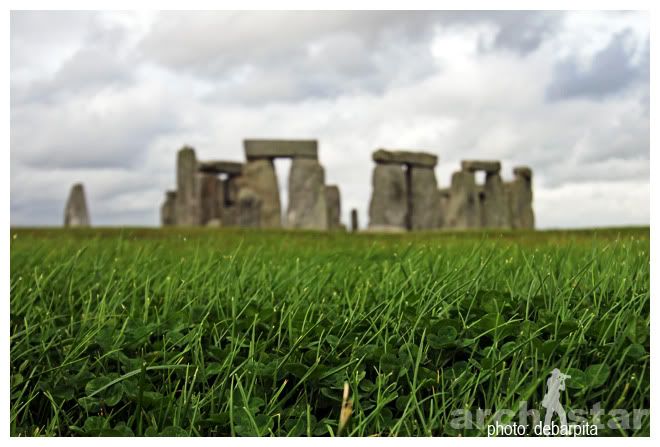 Stonehenge, this 5000 year old megalithic structure can be named as 'Mystery'. In Sailsbury plains, in South-West part of England, this monument is probably the most important prehistoric structure in United Kingdom. It is believed the construction period continued for more than 1000 years and the final form we see today was built some 3500 years ago and was built in 3 phases, whose usage and purpose is still mysterious as well as inspiring.
It is believed by some to be used as an astronomical observatory as it is oriented and stones are positioned according to the movement of Sun and Moon. Some believe, it was used as a religious site for worship, even some say it as a place of sacrifice.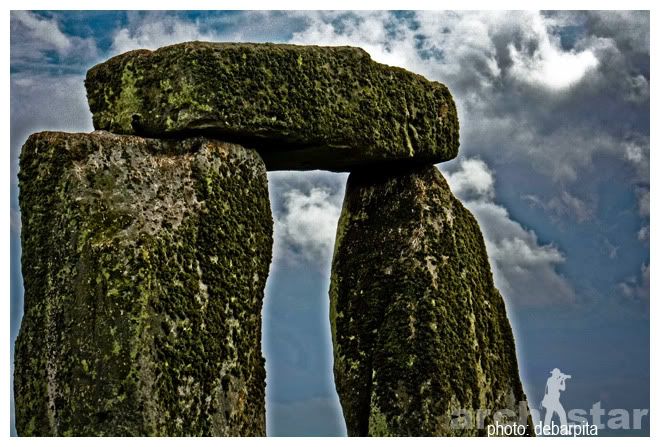 Another mystery is the transportation and erection of such BIG stones, weighing between 6 to 60 tonnes. The Sailsbury plain has no signs of any rock and the stones here were carried from far, some even from Wales, 250 miles away. Researchers say, the stones were carried by dragging with the help of rollers and also were carried by water. The journey of such huge stones by the rivers and coastal Wales is really astonishing.
Though the structure looks like miniature from far, one can compare the scale with the human figures in the surrounding and the stones can be seen are only 2/3rd of the whole stone while 1/3rd of it is buried in the ground.
In the first stage, around during 3000 BC, there were no stones on site but a earth-work with an outer circular bank measuring 284 feet in diameter. Inside the ditch, there are 56 pits and are named as 'Aubery Holes'.
In the second stage, around in 2100 BC, there arrived the 'Blue Stones' from Preseli Mountains in South-Wales. These were 82 in number, weighing 4 tonnes each and were placed in the center creating an incomplete circle.
In the third stage, in 2000 BC, the 'Sarsen Stones' were erected with an continuous lintel as an outer circle. These stones weigh between 50-60 tonnes each. Five Sarsen trilithons were also placed around the center in a horseshoe shape.
In the final stage, around in 1500 BC,the blue stones were rearranged in a circle next to outer 'Sarsen stone circle' and also in a horse shoe shape around the center.
Stonehenge
PostCode
(SAT NAV) -
SP4 7DE
Entry Fee:
Adult - 7.50 GBP
Concession - 6.80 GBP
Family - 19.50 GBP
Opening Times:
Summer - 9.30 am to 6.00 pm
Winter - 9.30 am to 4.00 pm
What NOT to miss:
You will be provided with a free audio guide, it will give you some interesting information. And do not miss to notice the 'Blue Stones'.