Britain's biggest Island 'Isle of Wight' is famous as a very popular tourist destination since ages. Located on the South coast and in English Channel, this island was home to Queen Victoria. The place is famous for its 60 mile long stunning coast line and many award winning beaches. It also has many historic sites and a variety of tourist attractions for all ages.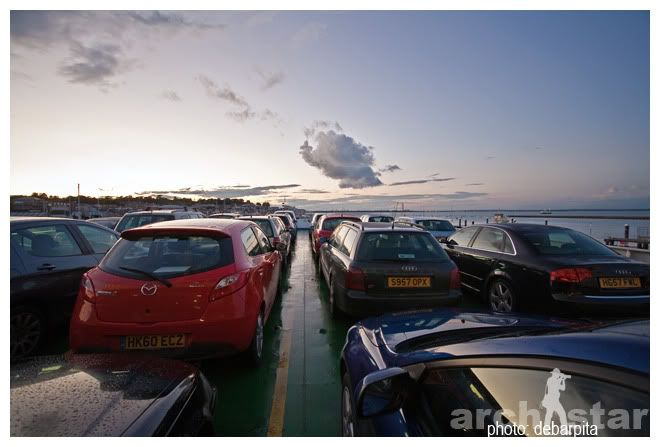 The island is well connected with the mainland from various points by regular vehicle ferry and hi-speed passenger ferry service. Portsmouth to Fishbourne is around 8 miles on Sea, so you need to avail the ferry service for the same. There are regular vehicle ferries and hi-speed passenger ferries available from different operators (like Red Funnel, Weight Link etc.).
Ferry distance from Southampton to Cowes is about 14 miles and it roughly takes 50 minutes.
The Eastern-most point of this island is Bembridge and the Western-most point is Alum Bay or The Needles. This distance is less than 25 miles, so according to me staying in the center of the island in a scenic country side should be fantastic as you can hit any edge of the island in 15-20 minutes.
Places not to be missed:
1. Beaches (This island has many award winning beaches)
2. The Needles (Old Battery & New Battery)
3. Isle of Weight Zoo for Kids (to see Tiger)
4. Walzing Waters (a musical fountain of its kind)
5. A walk along the cliffs (it is a must but be extremely careful)
Lovely Sandown beach...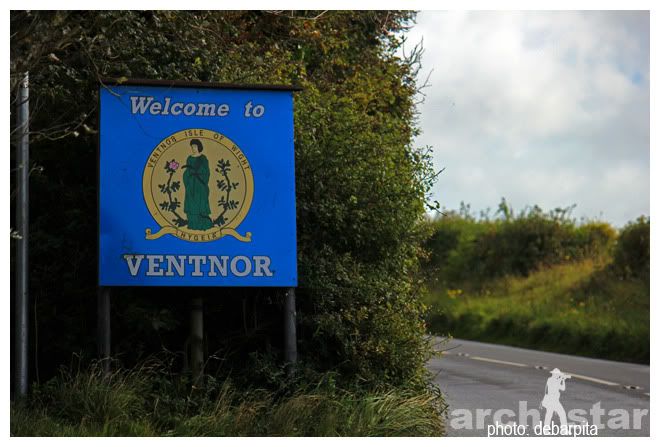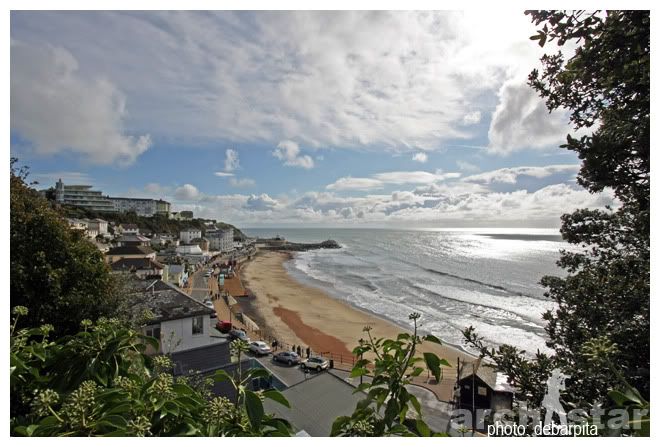 Ventnor beach...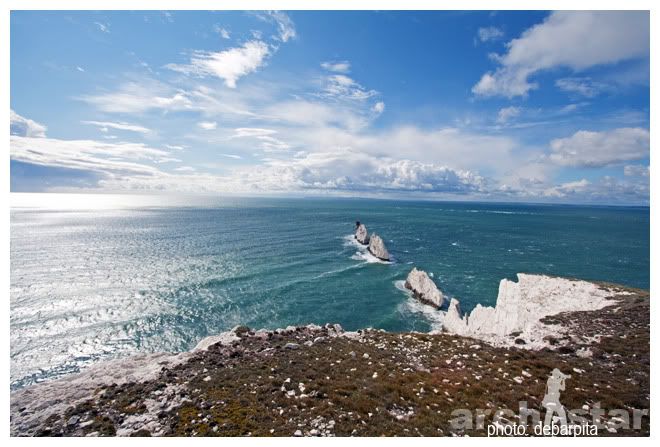 The Needles, Alum Bay.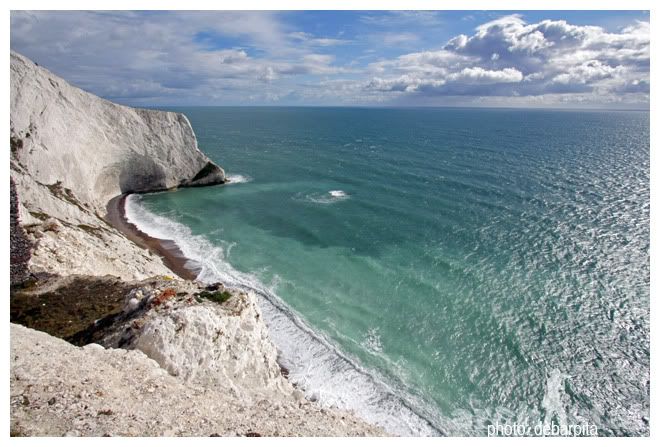 Alum Bay...
Vibrant and interesting cliffs of the island...
Personal Experience:
I personally was traveling from Slough, so choose Southampton to East Cowes just to spend time on ferry a bit longer. It takes 50 minutes+loading and unloading time on a vehicle ferry, if 'm not wrong, it takes some 20 minutes on a hi-speed passenger ferry. The advantage of traveling from Southampton in evening is the beautiful blinking shoreline on both sides for almost 2/3 of the whole route, I personally enjoyed it a lot sitting on the ferry deck with a hot glass of Coffee for the whole 14 miles on Sea. Let me tell you, it was highly windy at that time. Most of the time I was hiding behind the clear glass wind protectors as it was even difficult to walk properly. We choose Red Funnel and booked it online. There are vehicle ferries available in every hour and last ferry is at 12.00 o'clock, the first ferry is also from early morning. You need to check the ferry time online. Another important thing I forgot to add, you can reschedule the ferry timing 30 minutes prior to departure if booked online and the rescheduling charge is nominal (We paid 3 pounds once and we preponed one time for free).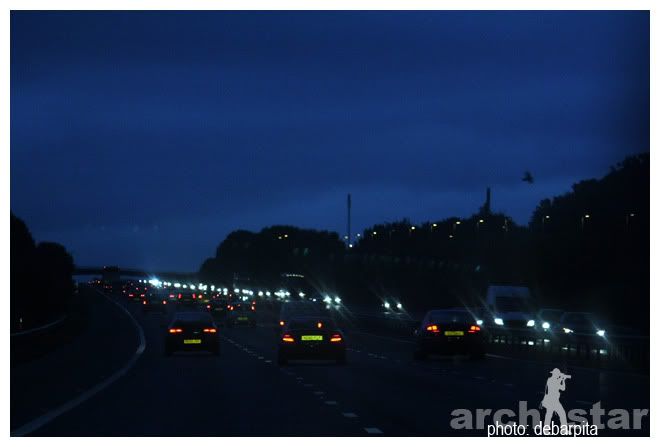 On the way to Southampton ferry terminal...


Selecting the accommodation was quite challenging. This is not there are limited options but every part is so scenic, you would love to see such a site every morning. Much later we realized that, staying at the center of the island in a country side would be great and in 15 minutes one can reach any of the shore. We stayed in a country side almost in the center of the island, some 6-7 miles from Shanklin.
I think the best way to explore this island is by bike, I mean bicycle. To explore the island on bike 7 full days should be fun. And if you are driving then 3-4 days should be enough.