The building as we see from outside...
The grand entry to the building with solid doors and solid granite columns...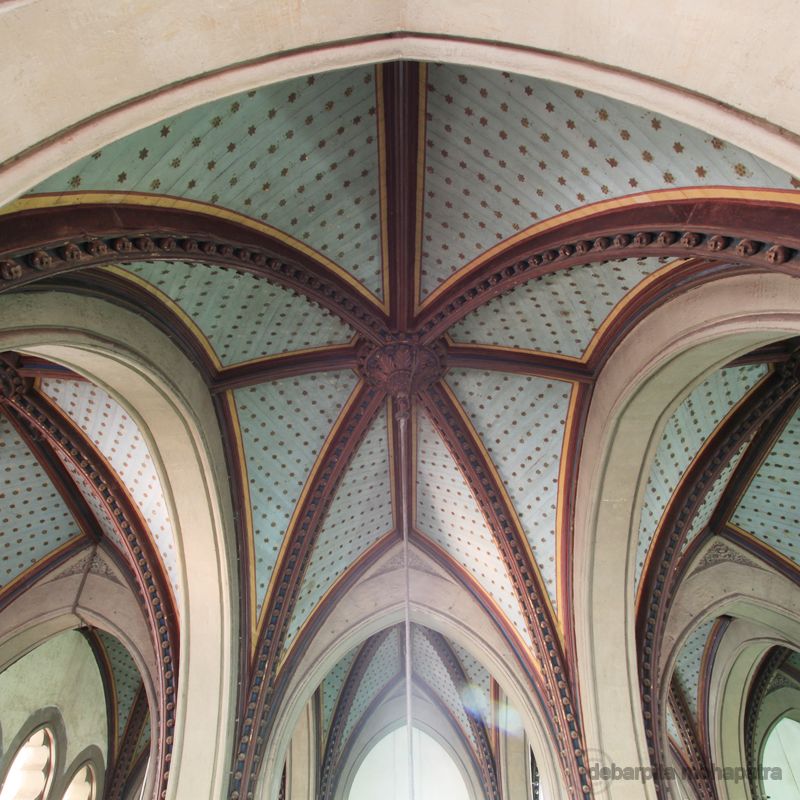 The multidimensional arch over the local ticket hall...
The grand dining hall...
Chhatrapati Shivaji Terminus (formerly Victoria Terminus), designed by F.W. Stevens, is an architectural marvel because of the unique blend of influences from Victorian Italianate Gothic Revival architecture and Indian traditional buildings. This building, originally planned as the office of the Great Indian Peninsula Railway is presently the Headquarters of Central Railway.
The construction started in 1878 and took a decade to complete. Stevens designed this monumental Terminus as the largest building then erected in Asia which, even to this day, is a standing testimony of his of his innovative talent. It symbolized Bombay as the 'Gothic City' and a major international mercantile port of India having a distinct impression on many important buildings of that time in the city, thus truly becoming a pioneer in its style and grandeur. Chhatrapati Shivaji Terminus building has been inscribed as a World Heritage Site by UNESCO in July 2004.
(Text: Central Railway)
This building is open for public for first time ever since it was built. With an entry fee of INR200 (100 for students with valid ID card) and is open from 3PM to 5PM, Monday to Friday. The fee includes a guided tour of the building and refreshments. Photography is allowed (the best part).