I am here in Mumbai for work since last few days... and this time seems that I am just exploring the wide variety of awesomely delicious 'Street Food' that this city offers.
Yesterday only, I was walking randomly towards Andheri Station with some spare time in hand and got to see a small shop packed with stuff like Sev (An Indian crunchy noodle like snack made from chickpeas) and Muri (Puffed Rice). These things are mostly used to make popular snacks like SevPoori and BhelPoori. Out of curiosity I stopped over. The time was around 3.30 and the shop was almost empty, I ordered one plate of 'Sev Poori' and the preparation style of the guy made me to take the camera out and to start the conversation with the guy 'Ram Janam Prajapati' to hear the story of their famous SevPuri and BhelPuri.
'Sri Sainath Bhelpuri' is the name of the shop on the approaching road to Andheri railway station from Highway and the shop can be distinguished by itself with the amount of stocked food material. It is very close to the station actually. Ram and his family members sell more than 1000 plates of BhelPuri, SevPuri, Ragda Patis, DahiPuri and PaaniPuri everyday. The crowd infront of the shop just goes dense as the Sun goes down. I cound not resist and tasted BhelPuri and Ragda Patis along with the SevPuri I ordered though I was totally full. And the way the guy was preparing the stuff was just amazing, it was like a dance to me... A must try if you are near by or passing through... And enjoy few of the random photographs for your taste buds ;)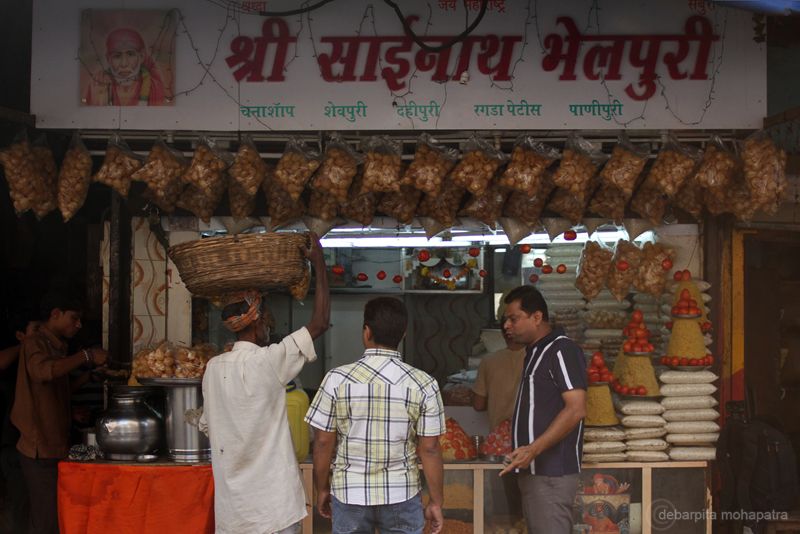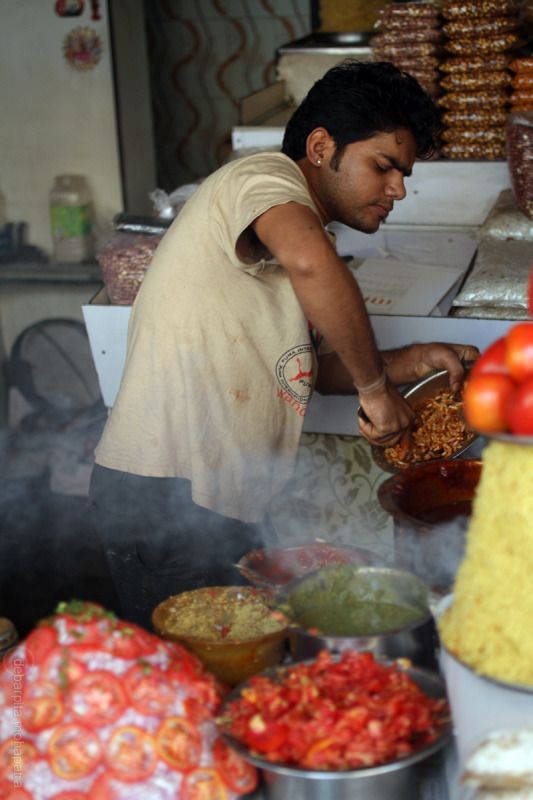 In the making...
Some art...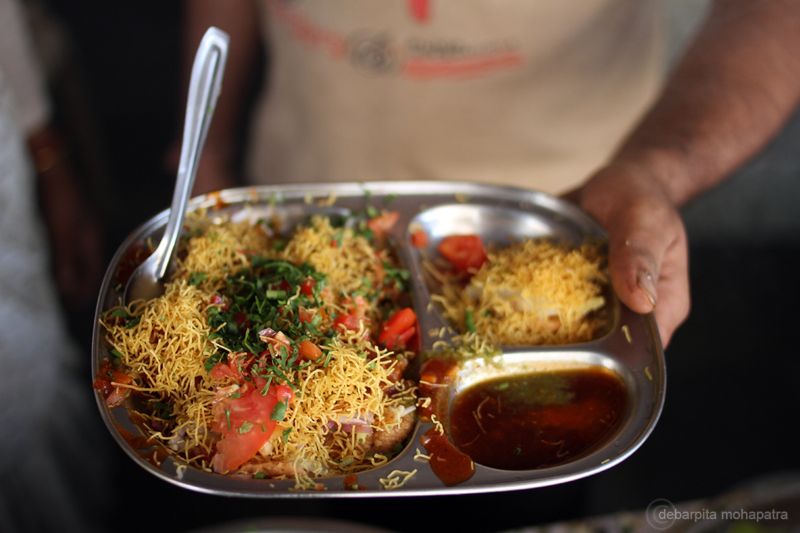 Sev Puri
Paani Puri
Ragda Patis (This is made of Yellow peas and potato)
And now... Keep waiting for the post on Vada Pav... Yumm ;)