They say there is 'Nectar' in this holy water and one dip will wash away all the sins, also it will break the cycle of re-birth... At Sangam, the confluence of three holy rivers, Ganga, Yamuna and mythological Saraswati.
A Sadhu jumps in to the river Ganges at Sangam Ghat in Allahabad during Maha Kumbh 2013.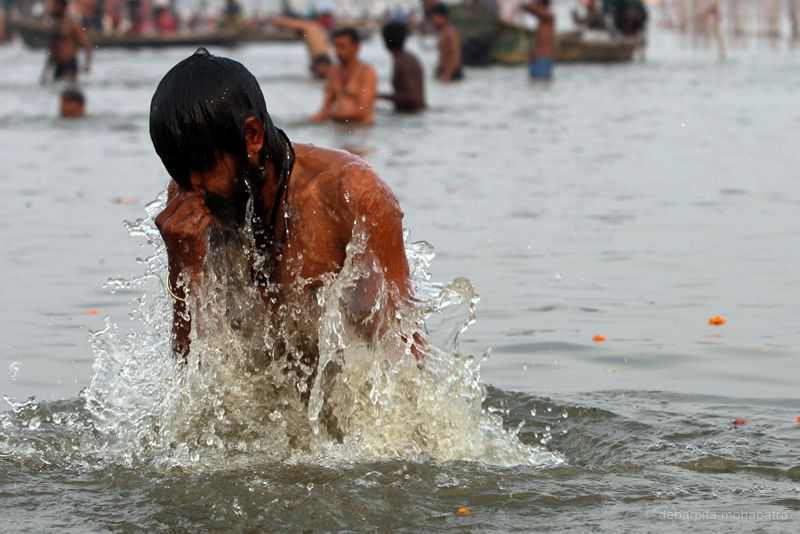 And the Holy Dip to washout all Sins...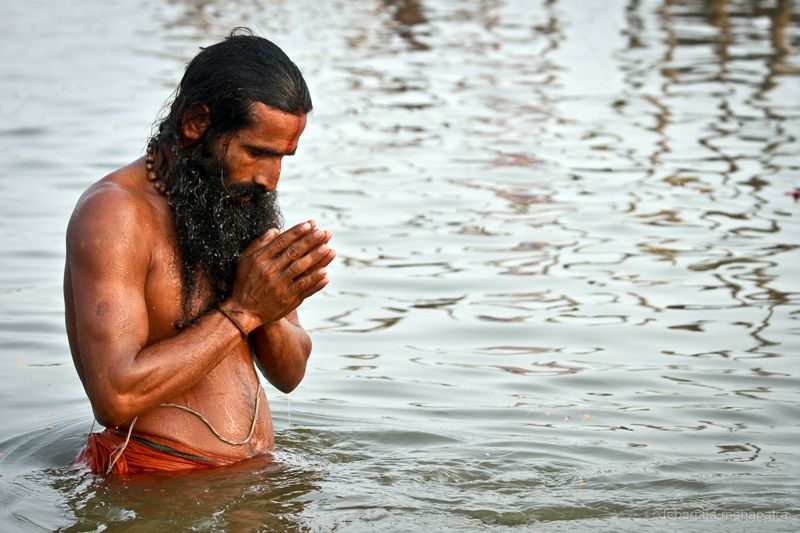 The worship ritual after dip to Sun God...