The travel BUG never dies and neither forgets to BITE even if all the cells in your brain are dead...huh. So the CURE to the recent attack, NewCastle upon Tyne. This time towards North-East of United Kingdom...

And here we go.....

England's 20th most popular place and home to NewCastle United Football Club, is a part of historical city of Northumberland and lies on the North bank of river Tyne.
Commercially the city has reputations for wool trade, coal mining and ship building. The city also houses the famous beer 'Newcastle Brown Ale' and of course Soccer.

I managed to spend an extended evening in the city only to experience few architectural marvels around and not to mention, it own my heart and an urge for a proper visit.

The Gateshead Millennium Bridge...
The famous
Gateshead Millennium Bridge
is worlds first tilting bridge which spans the river Tyne with a pedestrian passage and a cycle track. Designed by
Wilkinson Eyre
Architects and engineered by
Gifford & Partners
, this
126 meter
bridge is a perfect marriage of Architecture and Engineering. The basic concept behind the technology is the opening of an eye.
You must be wondering what the 'tilting bridge' is! Actually the bridge allows the passage of ships underneath with a tilt when it is required. The support bases act as pivots and 8 electric motors producing
500+ horsepowers
tilts the
850 tonne
bridge. Each tilt takes around
4 and 1/2 minutes
and is very very energy efficient. The gateshead quays claims that each tilt costs only 3.60 GBP.
The Gateshead Millennium Bridge and The Saga...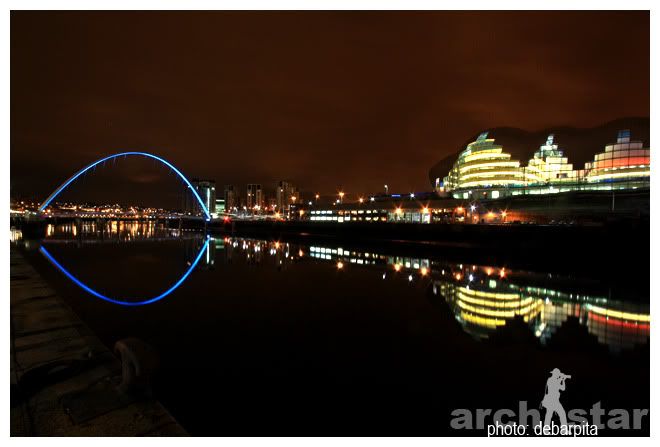 '
The Saga Gateshead
' by Sir Norman Foster...
St. James' Park...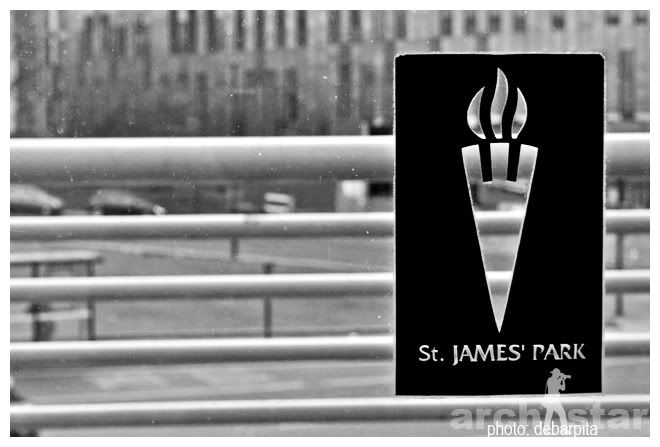 One religion... '
Soccer
'
'
Angel of North
'... a sculpture by Antony Gormley