I never knew that 'm living beside a SUZUKI... don't know, how I missed this!!! Though thats a bit unusual route... All of a sudden I got to see the display board and immediately dashed inside. And thanks to the guy who owns the dealership, had a long extended discussion session over biking around the world... after all the frequency matches for bikers....
He is really keen to ride in the Himalayas someday and we also discussed issues on hiring a motor cycle. Actually renting a bike (read Super Bike) for a day here in UK costs almost 5-7 times than renting a car. According to him, the higher insurance amount is one of the issue and also many people ended in crashing all these big and expensive bikes which makes the bike rental thing a very unsuccessful business deal.
I personally contacted to one of the agency few days back to hire a bike but they do only give BMW 1200GS after seeing your riding profile and it may cost you some 100+ GBP per day and there also are some critical terms for the insurance. Another thing is that they don't provide riding gears on hire unlike few other operators around the world. And it makes impossible for people like me to grab a bike once in a while as riding gears need a proper investment which makes no sense if you are riding here in the foreign land occasionally...
My all time favorite... 2011 GXR. Super SEXY.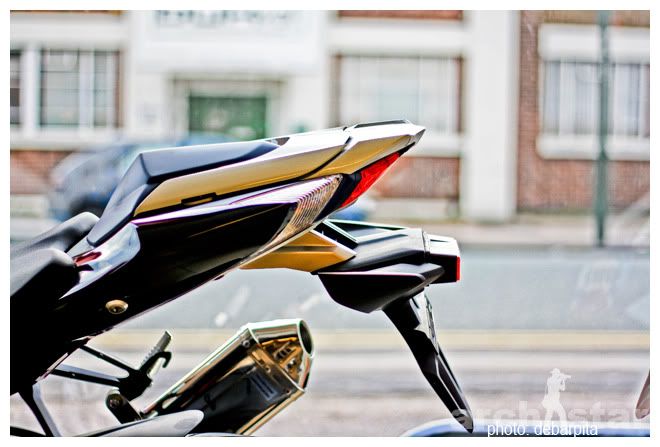 And the exhaust of B-KING...