Being seated, stretched and relaxed in the front passenger seat of a friend's car when he was zooming past a busy street with speeding cars and we both being busy with random casual chats, suddenly I literally screamed out of nothing STOP STOP STOP!!!
The big guy was scolding me like anything with beep beep and beep but I hardly was listening to anything but still was screaming to stop the car, seeing all the efforts in vain, my friend decided to take a U turn in the next cut. A happy me then only explained him that I saw someone painting a graffiti on a wall. We actually were driving back from a graffiti hunt mission, and this just was an icing on cake.
An this is how I met Samita, Samita Chatterjee, an artist who paints anything on anything just to blow your head away. On this legal wall somewhere in Malviya Nagar, New Delhi, she was busy playing with her vibrant spray cans and creating mesmerizing piece of art named GRAFFITI.
This was the first time I was meeting a graffiti artist in our country and what could be better seeing an amazing piece of art being taking shape and some random friendly chat with this brilliant artist. Actually, I was dumb streak after vising her web space, filled with many of her scribbles. I could not stop appreciating the artist... Hats Off.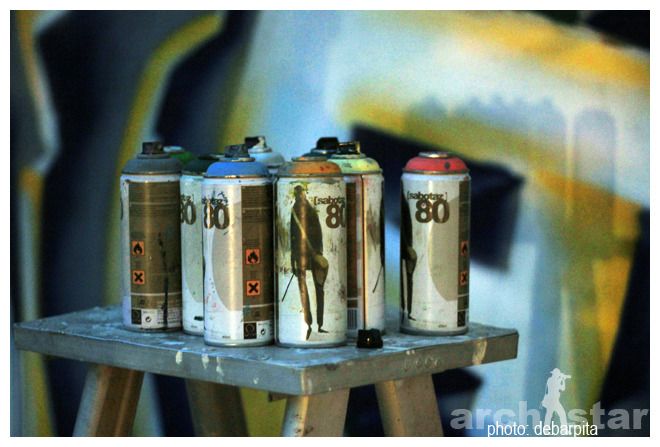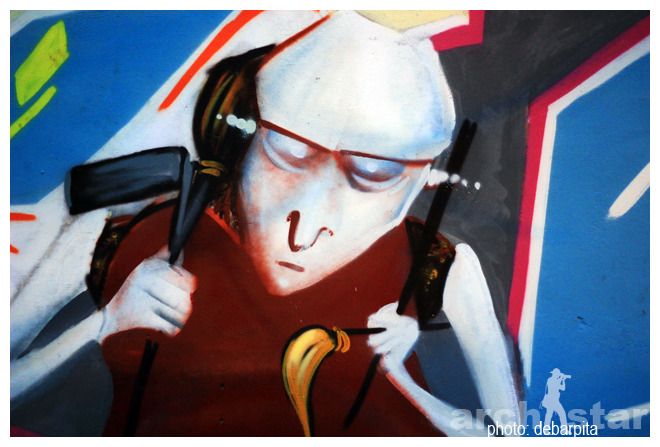 This particular piece of Graffiti is being painted by
Samita Chatterjee
,
Rane Insame
&
Zine Sgc
. I could not meet the other two guys on other day though I promised to. But sometime soon.
For more of her work you can visit her website
samitachatterjee.com