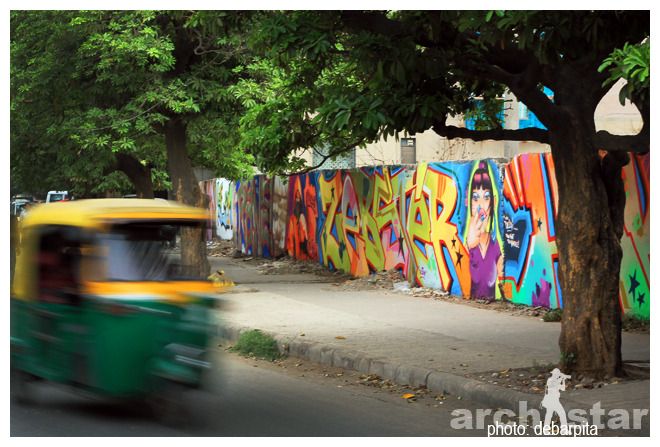 'Wall of Fame', this is what this particular stretch of boundary wall is named among the artists of the region, Painted with amazing art in vibrant colors is enough to draw a big grin on a art-lover's face.
This is the place where I spent my last weekend, in Malviya Nagar, New Delhi.
Thanks to my friend Praveen for driving me around and being patient to bear all my maddening activities on that day. I also got to see the place only on the way travelling to his place sometime back, and since then the place was in my mind.
Hope you are not getting bored with these posts of mine with 'Graffiti Special Week' ;)
And yes, another weekend has started, and this time it is a long one for me, so stay tuned for some more happening things around. Photographs are definitely are not great but holds a story with in, I wish if I could puke gold coins everyday :D