When I got to know first that I do stay very close to Gurgaon's only Art Gallery, which is probably also the very first private Art Gallery in the country then I could not resist to visit it. On the very same day I landed there directly from office. 'Oh God, I have seen this building. This one is by Architect Aniket Bhagwat' was my very first reaction. How could I miss this creative creation being so close, I read about this built form long back. And this unusual structure by the Ahmedabad based Architect is something to stare at and then going mad to admire it... Yes, I do mean it.
I was not carrying my camera on the very same day and it allowed me to read the building to a different level though for a very small time span, let me tell you the Art Gallery closes at 7 in the evening and I only roamed around for an hour or so. Being mesmerized, I decided to frame it. Lets see the building now as I already have spent a lovely time there over a weekend, roaming around and framing it :)
'Sirpur House' is the registered corporate office of 'Sirpur Paper Mills'. If you are not aware of then for your information, 'Sirpur Paper Mills' is based in Sirpur, Andhra Pradesh and is one of the largest paper makers in the country, mostly popular for their colored and textured papers. This building partly houses some offices and a major part is 'Devi Art Gallery'.
Let the photographs explain it better ;)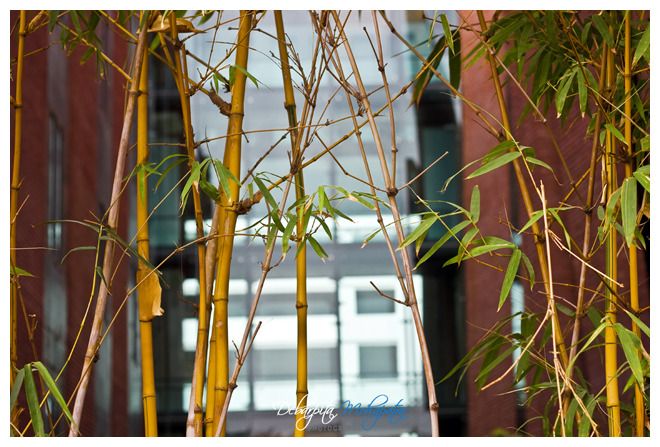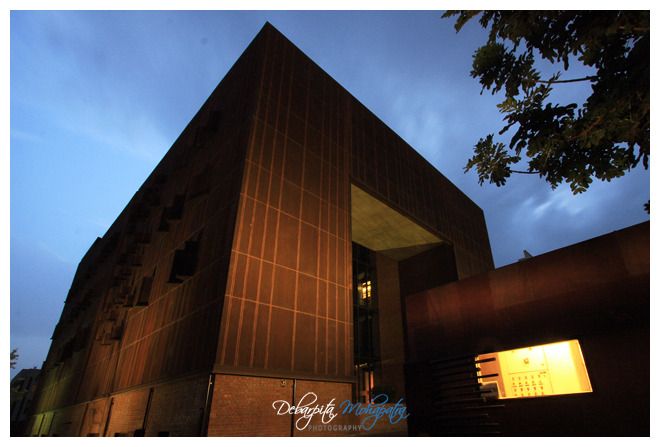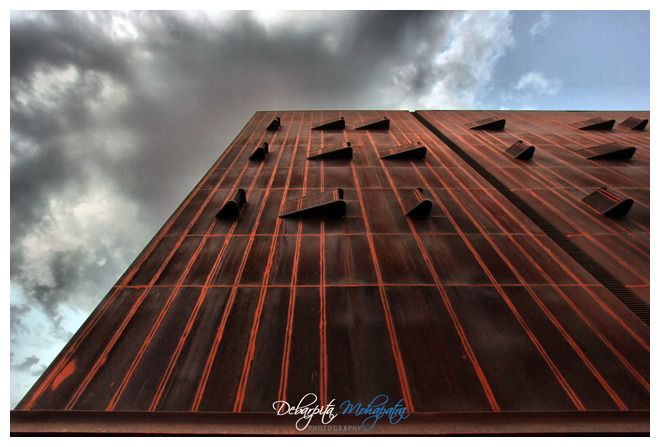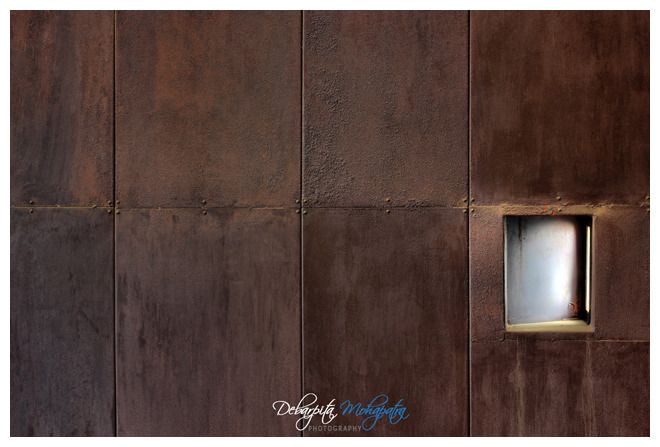 'Corten Steel' as you are seeing as the facade of the building actually is 'Weathering Steel'. It is an alloy with a rust like appearance. This particular material has an increased resistance in exposed weathering conditions due to its chemical compositions. When exposed to the atmospheric conditions, the material creates a rust like appearance which almost looks like corrosion. The material was especially used for external sculptures and the best one I have experienced by myself is 'Angel of North' in NewCastle, UK.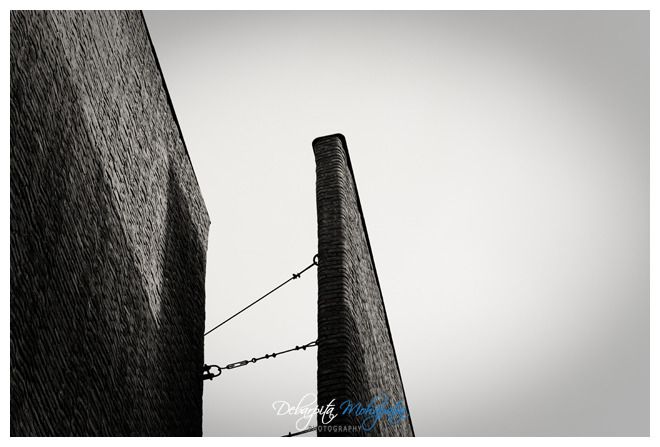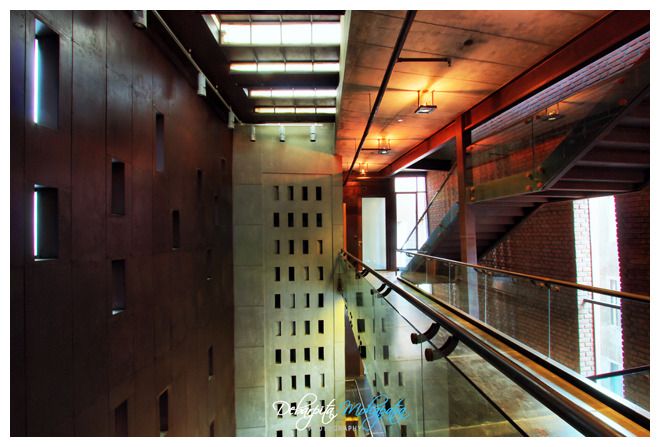 This railing/glass parapet detail below looks so simple to normal eyes but I personally do appreciate the Architects thought behind it to make things so simple and easy. The roughness and toughness of steel has been brilliantly exploited here in this building to an extent.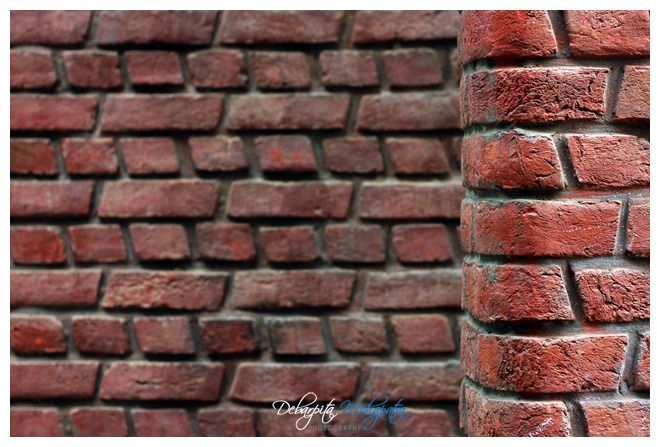 God lies in detailing.
And if you think that basements can not be neat, then here is the answer. For me probably this one is the nicest basement I have ever seen in my country.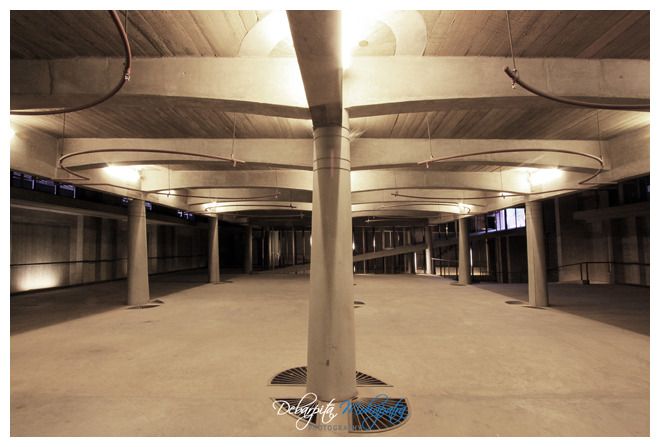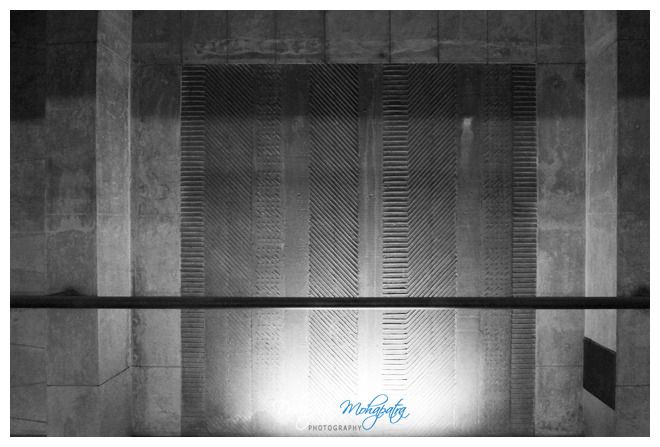 You can notice here, how very small and minute details are added here by the Architect to give the space a feel. Starting from the textures of the exposed concretes or the structural beams or artistically shaped sprinkler pipes, everything seems to have a thought behind it... I personally just loved it to the core.
The only thing which I wonder about is how the building reacts to the current climate conditions. The environmental strategies like cooling, lighting and also insulation. I also do think, how skilled were the people who worked on the project to deliver such neat work!!! Applause...