Only 5 days away from the World famous
Rath Yatra
(Car Festival) of Lord Jagannath, and as I visited the place, just sharing few frames from the making of the Cart for the deities and the people behind it.
For your information, the making of a Carts is not as simple as it looks but has many rituals involved.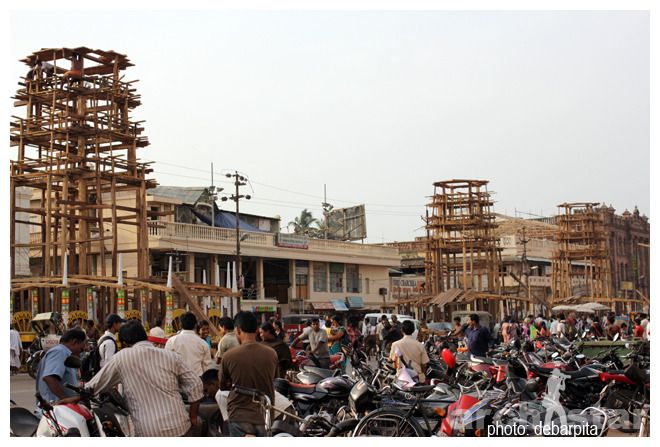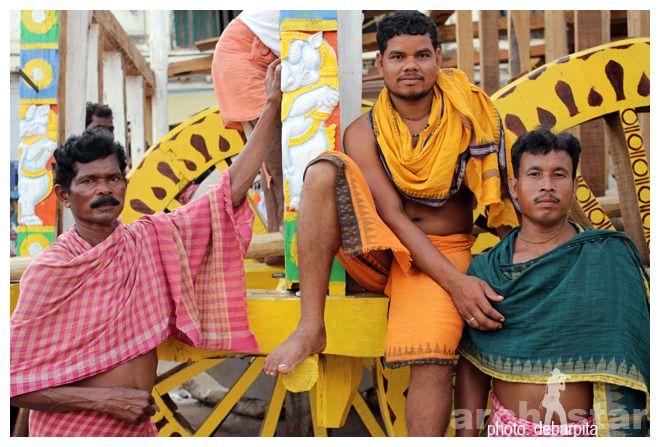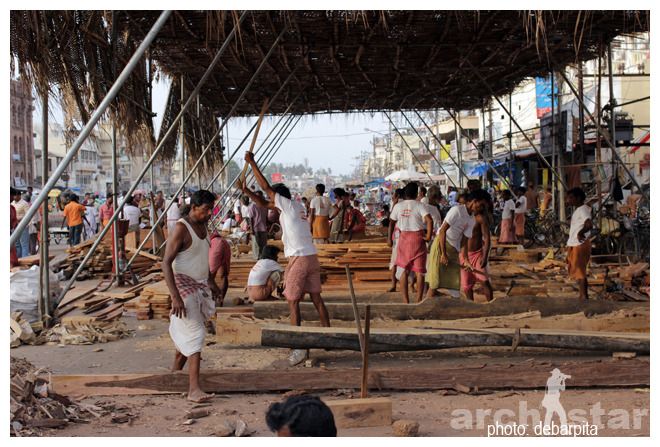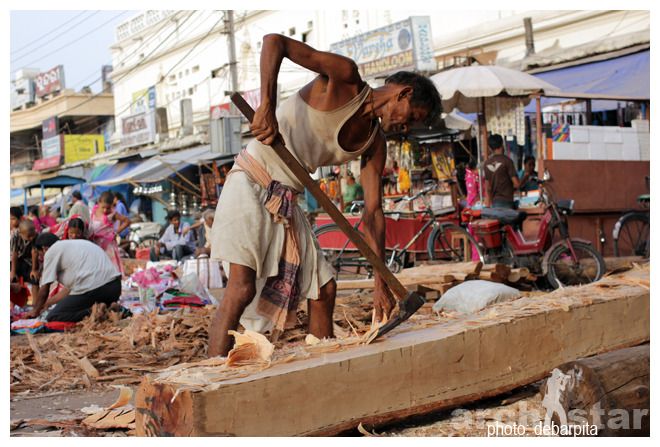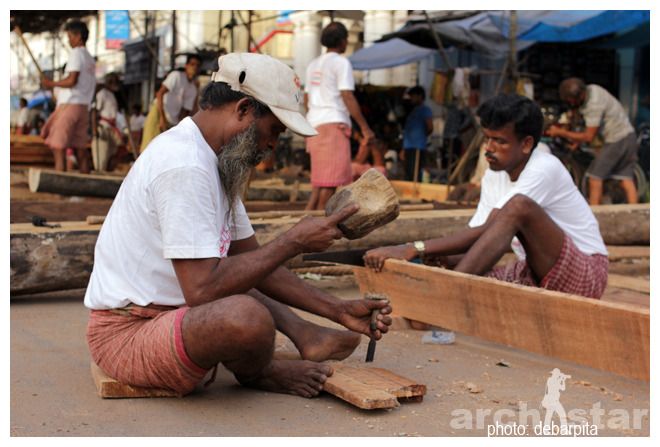 P.S. The rituals of the making of the carts will be in another post and in detail.