Baladev Maharatha is quite a whispered name in the artist society here in the town. Despite of being a celebrity artist from the state of Odisha and with many awards and exhibitions around to complement his tallent, he also is the principal of BK College of Art and Craft.
On the inauguration evening of the Konark Festival, this renowned artist placed his canvas just beside the performance stage and transferred the lively performance happened on stage to it. My roaming eye could not fail to freeze his creation with the brushes and a pallet of color.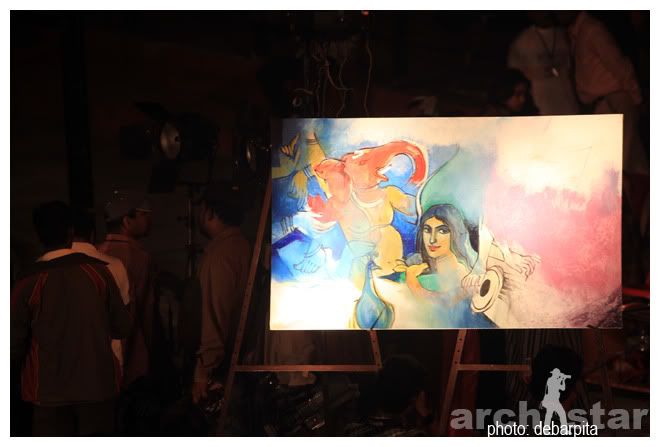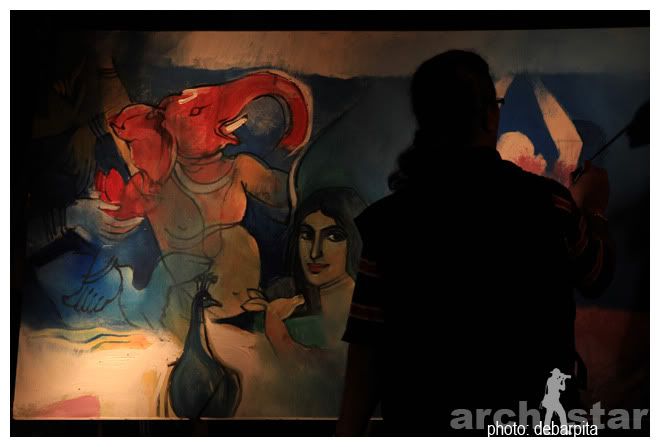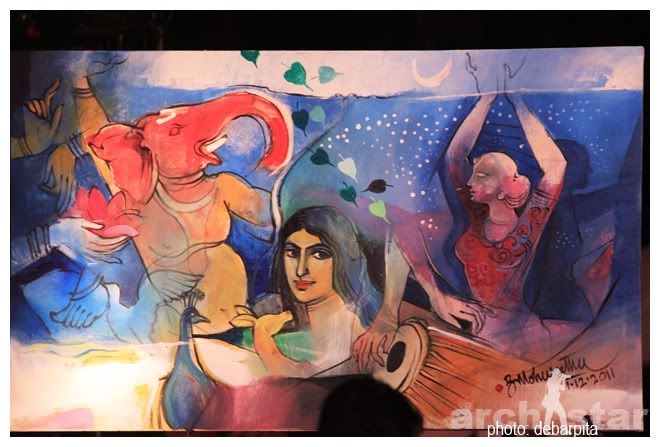 P.S. Finally this blog counted until 300... Cheers.