Konark Festival, the annual classical dance festival has its reputation beyond the world. Performances by the celebrity classical dancers around India every year in the Open Air Theater in Konark has its own charm with the infamous 'Sun Temple' as the back drop to the stage. This year the festival is scheduled from 1st to 5th of December.
Inauguration ceremony...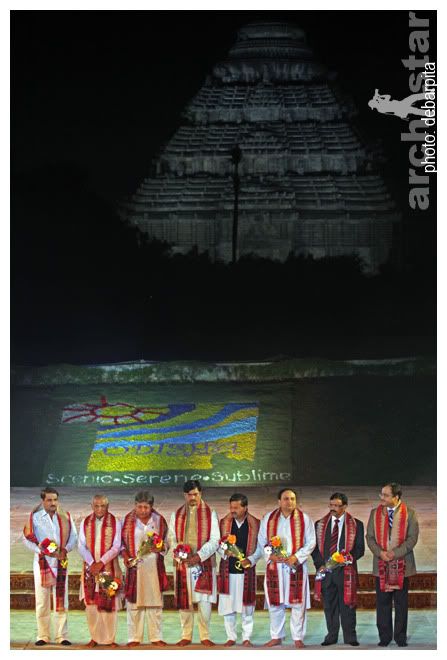 Guests of honor... and the famous Sun Temple in the back drop.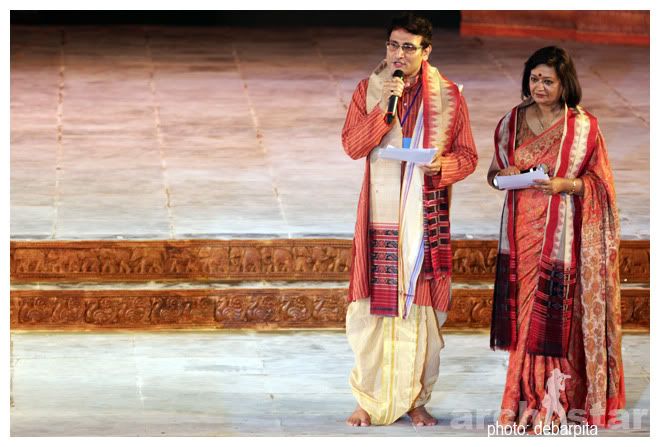 The hosts for the first evening...
Venue
Open Air Auditorium, Konark, Odisha
Dates
1st December 2011 to 5th December 2011