The famous Chandrabhaga Beach of Konark also is the venue for
2011 International Sand Art Festival
. As I experienced the same by person and sharing few photographs from the event.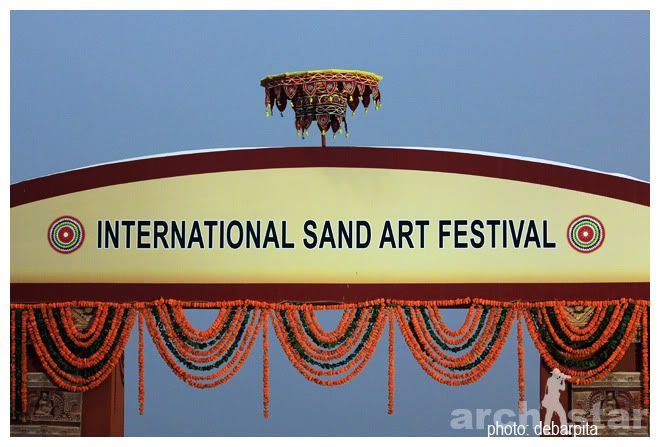 The star of Odisha, renowned sand artist
Sudarshan Pattnaik
...
The crowd on Chandrabhaga Beach to experience the event...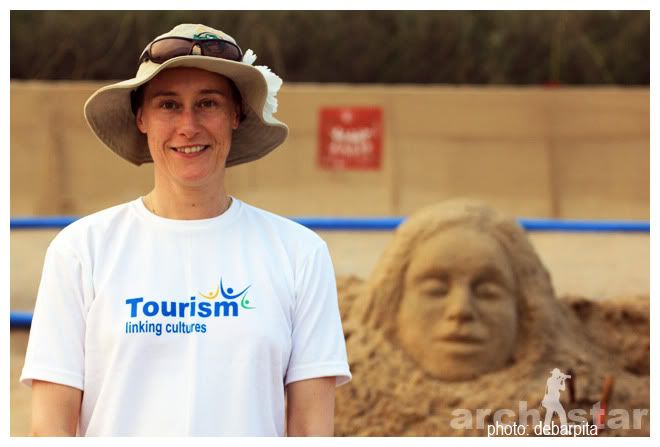 Artist
Rrmy Geerts
from Holland and her creation...
Artist
Sridhar Dash
from Odisha, India
His theme was based on preserving the heritage.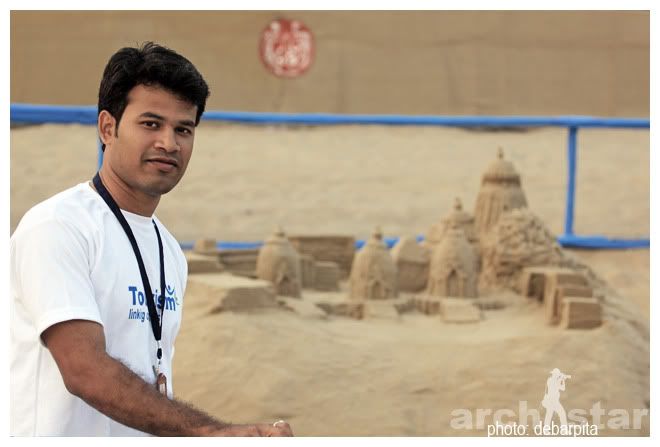 Artist
Anupam Mohanty
from Odisha, India
He wanted to showcase the car festival of Lord Jagannath.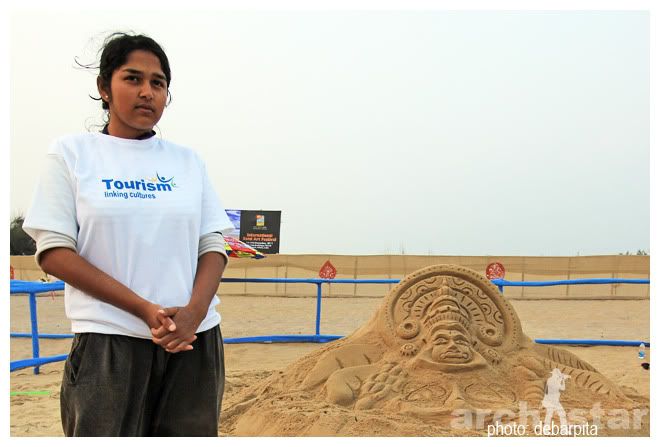 Artist
Gowri M. N.
from Mysore, India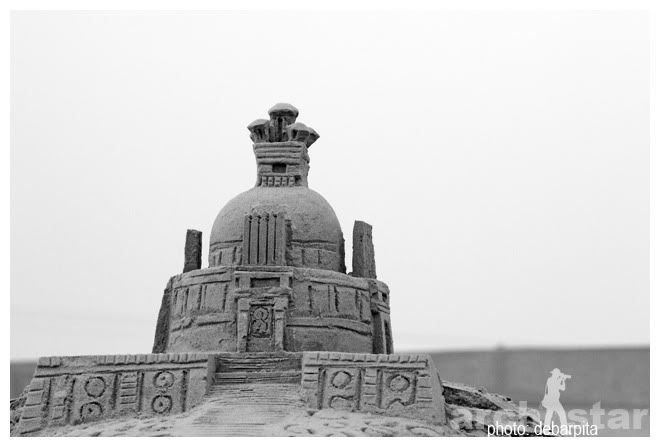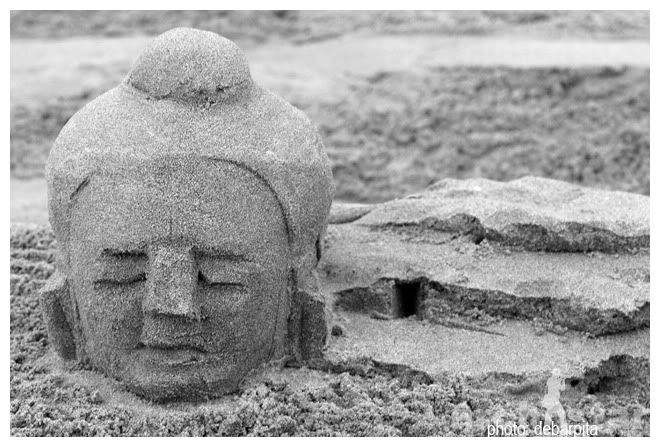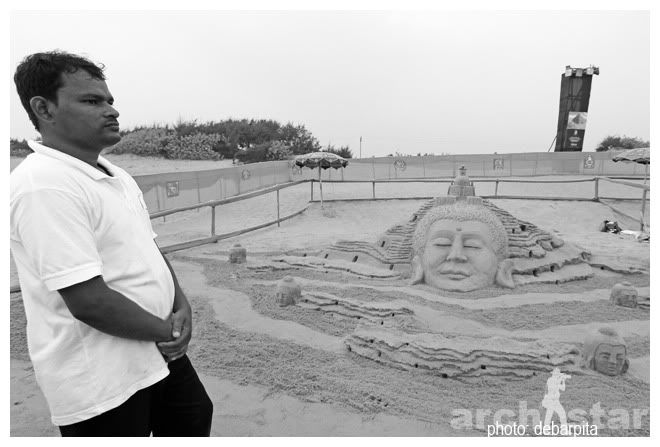 And here comes my personal favorite... by Artist
Jitendra Kishore Jagadev
from Odisha, India
A lively presentation of Buddhism.
There were 30 participants in total and they will be changing there themes everyday for five days to be judged. These all are from the inauguration day and few more will follow soon.