The inaugural dance on Day I of Konark Festival was by Guru Sharmila Biswas and troupe from Odissi Vision and Movement Center, Kolakata. It was a fantastic performance divided in to 4 different parts or performances. The mesmerizing hour long performance was started with Ganesh Vandana, a prayer to the elephant headed God and was followed by Gativilas, Katha Surpanakha and lastly, Murchhana.
The ambiance and stage of Konark Open Air Auditorium...
Ganesha Vandana:
a prayer to the elephant headed God, the remover of all hindrances.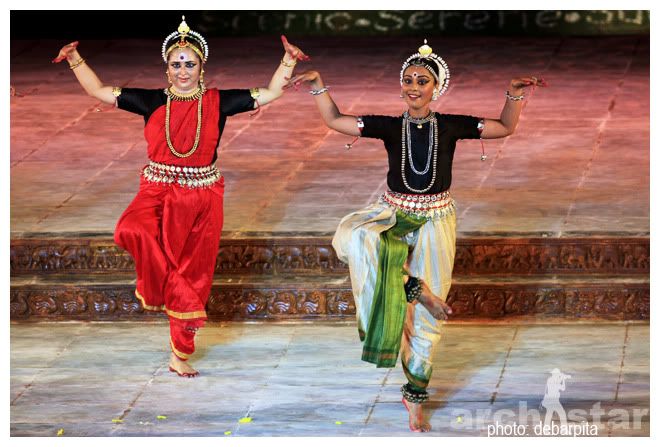 Gativilas:
It describes the attributes of an ideal performer, comparing her gaits, stances, energies and expressions with those of different animals.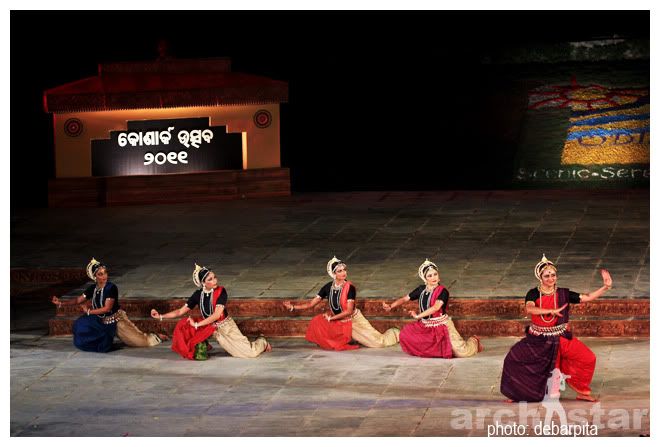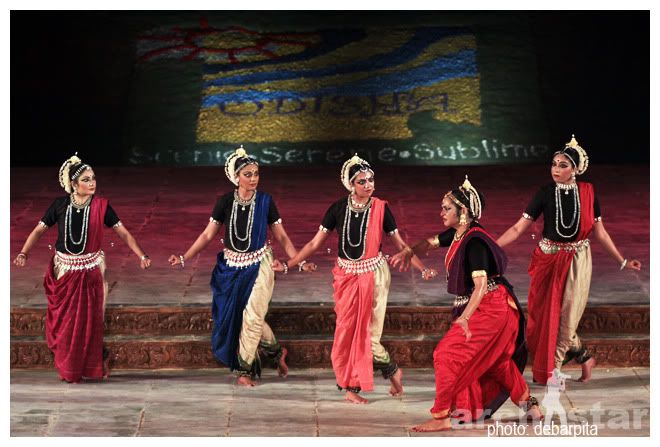 Katha Surpanakha: It portrays the many contrasting emotions that exist together in a person. In this presentation, the dancers move away from the grossness of Surpanakha's appearance and mind, and attempt to create a more convincing character.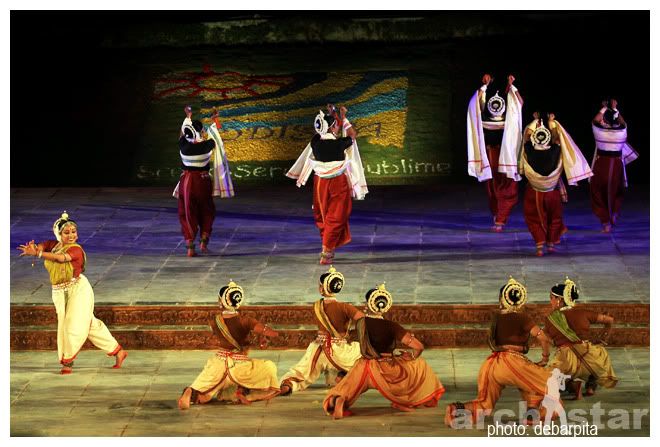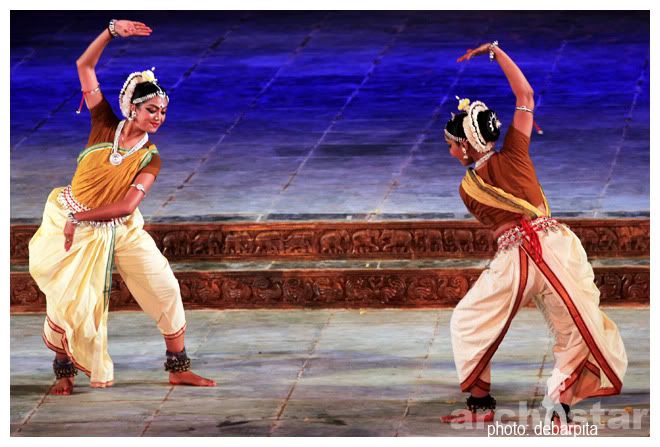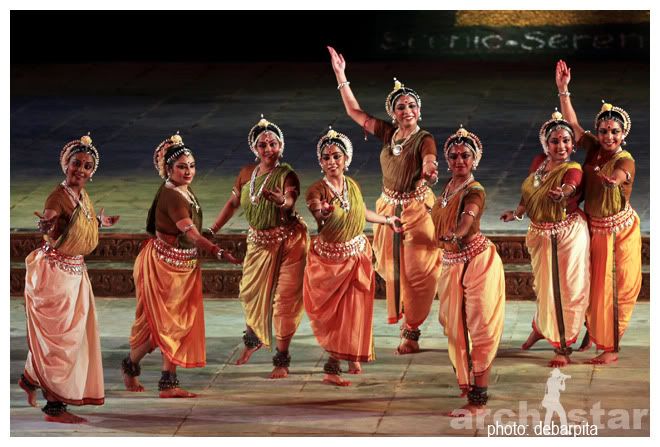 Murchhana:
This dance highlights the special features of Odissi Mridanga, and the form of Odissi dance that emerges when accompanied by it.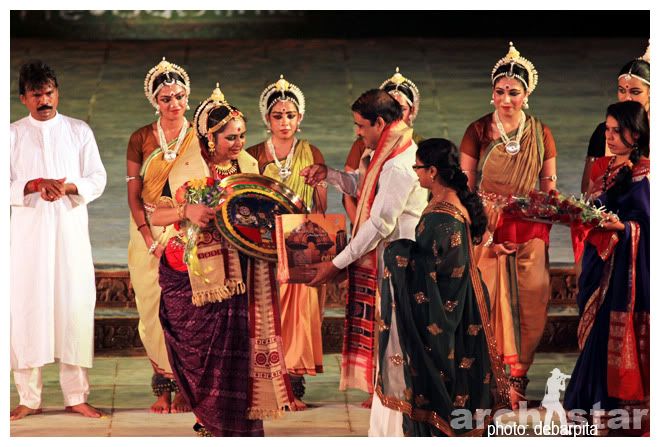 The troupe and Guru Sharmila Biswas after the performance...