Day-II (15th July '09)
A beautiful weather welcomed us at Jammu. I was happy just because there was no sign of rain. I was really scared of rain, just wanted it to be delayed for 15 days.
Got the bike unloaded and within 15 minutes we were out from Jammu-Tawi railway station. Enquired for the fueling station and Unpacked the bike. It took 10-15 minutes to reach at petrol pump. It's hardly a kilometer away from the railway exit point. Uni gulped down unleaded petrol worth 750 in ease, some 17.?? Liters. Now our steed was ready for long run with full stomach. Not to mention here, we ended up with out morning tasks in the train only to save time.
It was about 7.30, when we asked the direction towards Srinagar. Because of the itch to ride we decided to have our breakfast after some riding hours but dint forgot to carry water.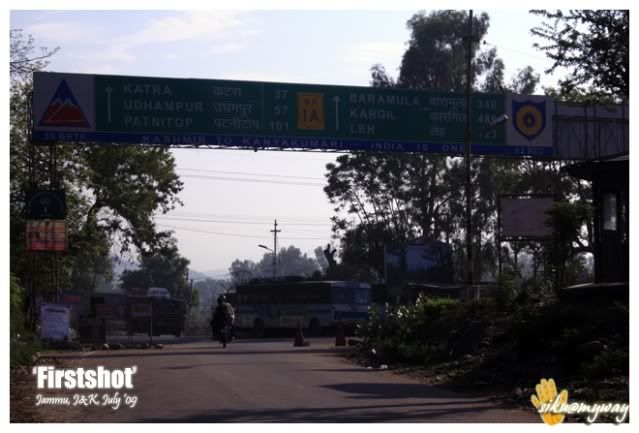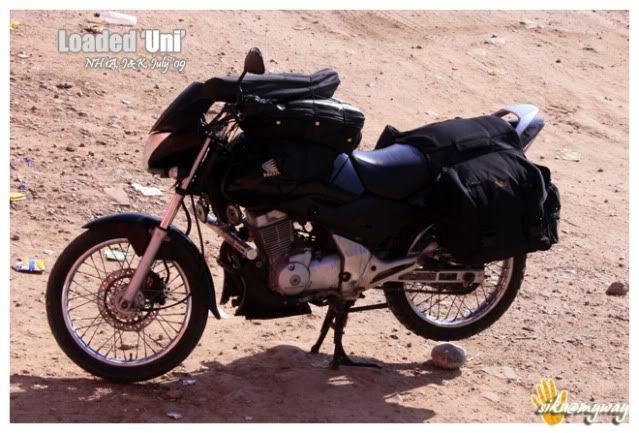 After the breakfast break at around 9, we continued on Jammu-Srinagar Highway (
NH 1A
). The beautiful road just invited to RIP on it. I don't remember where we did our lunch, thanks to my volatile memory :D.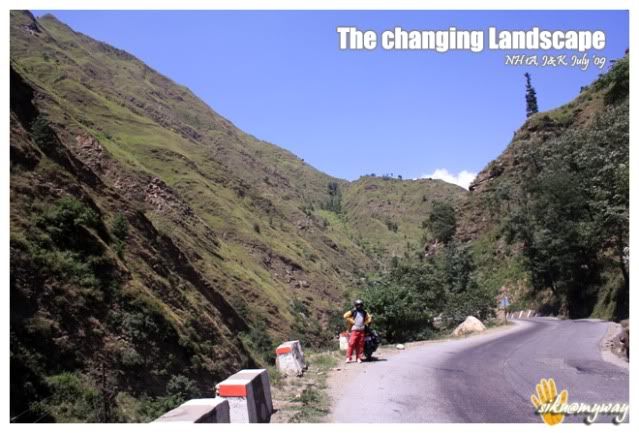 With many photo breaks we finally entered Kashmir valley at around 03.30 PM. We stopped at the first view point for quite long time and it was really beautiful to see the green sprayed valley below.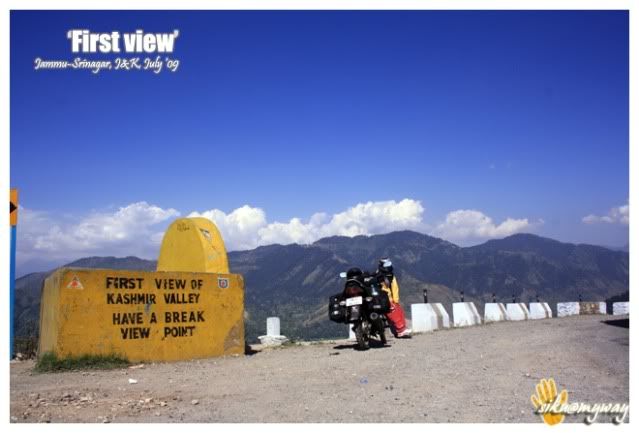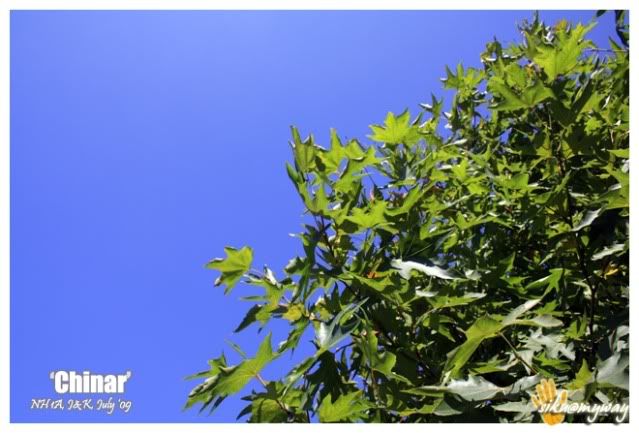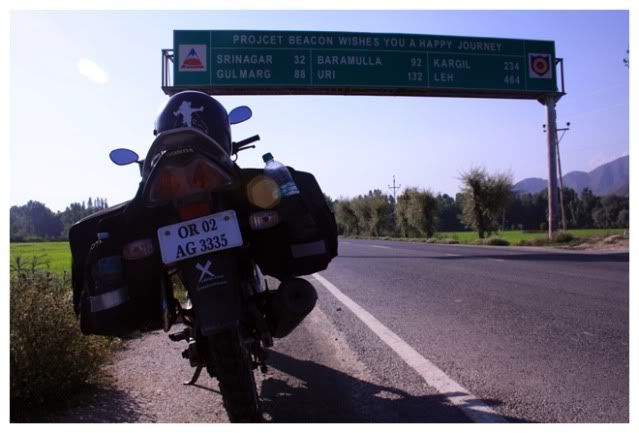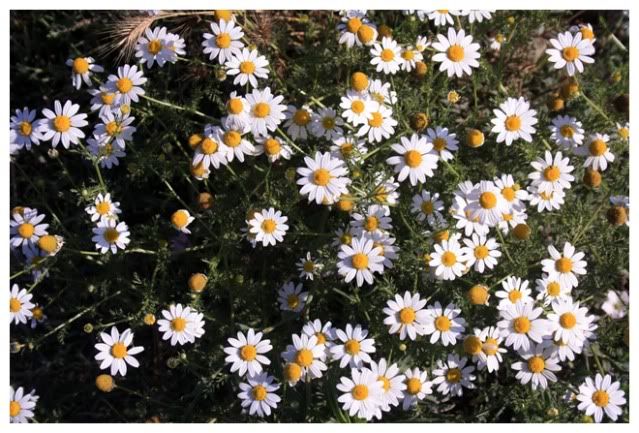 The next stop was Shinagar of course. We entered the city at around 5.30 PM. It was my third visit to Srinagar. We entered thru the chaotic
Dalgate
area. We had plans to stay there 1day before starting for Ladakh. So earlier we decided to stay 1 day in a budget hotel and one day in a Houseboat. The sun was doing his pack-up when we were riding along with Dal Lake and we had enough time before it gets dark. So we rode to
Nagin Lake
, another small but beautiful lake of Srinagar that I like most. It's about 15 kilometers from Dal Gate.
Parked the bike beside the lake and just sat on the steps leading in to the lake. Like any other tourist place we were surrounded by agents asking for houseboats. Actually there are very less/no hotels in that area as it's off street. Requested them to leave me for half an hour so that I can relax a bit, then we got a cool offer, a Houseboat for 700 bucks with food. And the prices were as low as 300 per room. What we got was a real steal, one double bedded room with attached toilet, a dining area, a leaving space, a balcony and a terrace at first level. And it was the whole boat.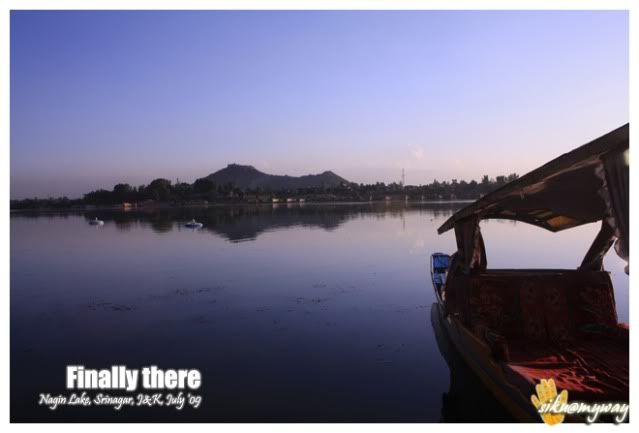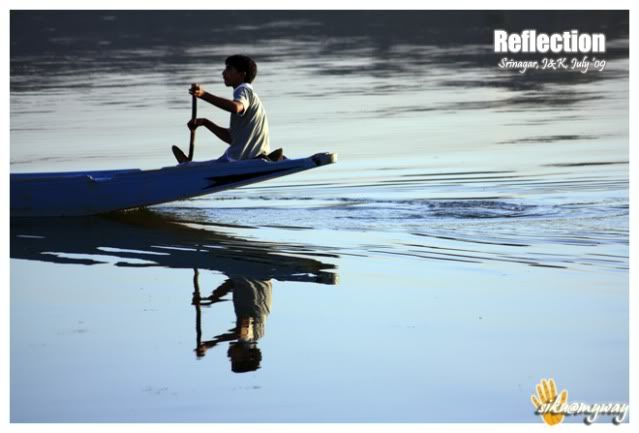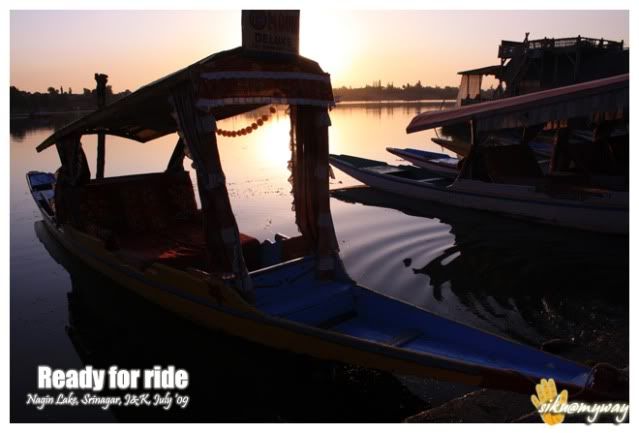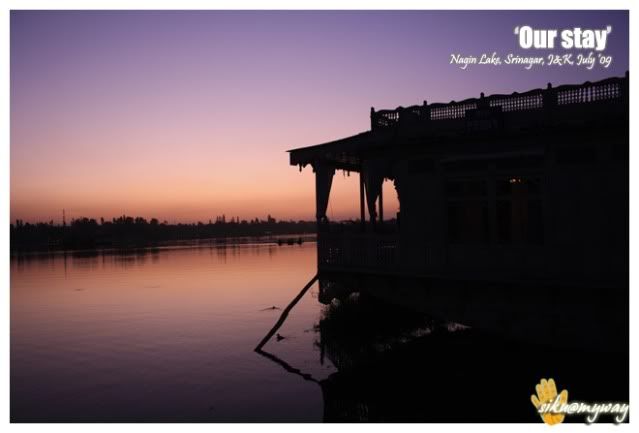 Route
– Jammu-Udhampur-Batote-Ramban-Banihal-Anantnag-Qazigund-Srinagar
Total distance covered
- 324 Kilometers
Road condition
- Excellent (hardly 2-3 bad patches of few kilometers)
Important places
- Udhampur (Each bike company's service center is available, I went to Honda people and they were lightening fast. It took them 3-4 minutes to change the engine oil and replace the side stand), Qazigund (many shops and factories for cricket bats)
Tourist interest points
- Patni Top (I really don't know why people go there)
Precautions
- Nothing special. Fuel is not a problem and there is habitation at regular intervals. Good road side dhabas for food. Just be little careful of monkeys on road, one really scared me.