---
Day-VI (19th July '09) (LEH DAY)
Got my eyes opened at around 5.30 AM and after peeping outside I couid not resist to go out with the camera. The sky was simply dramatic and to it's best during the whole trip.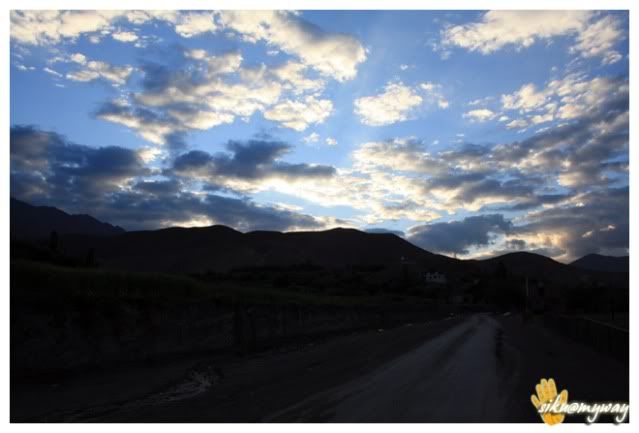 Again an hour of sleep and we were ready by 7.00. After tea and some captures we started.
Lamayuru
was in the mind. Namikala and Fotula were to be crossed before it.
This was the most beautiful stretch of the whole trip with beautiful landscapes all around. Crossing
Fotula
at around 10.00, we reached Lamayuru at sharp 11.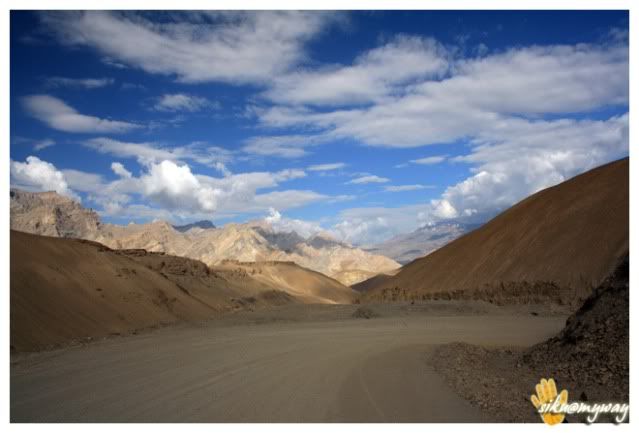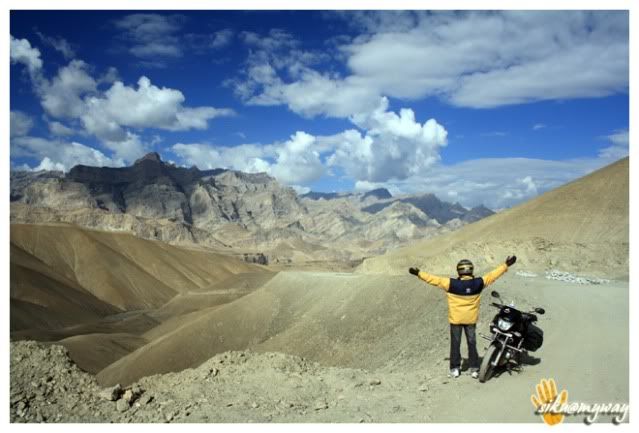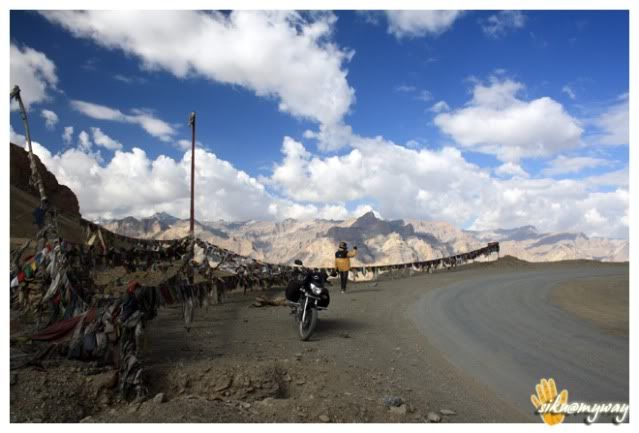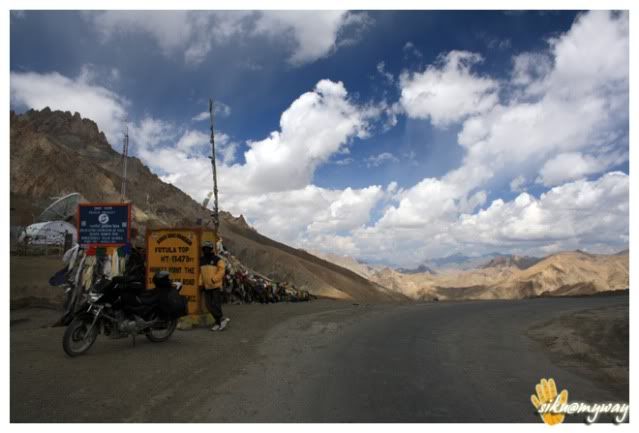 It was breakfast time before entering the famous 'Lamayuru Gonpa'. It's a place worth visit. After spending good 2 hours there we headed for Alchi, the 1000 year old monastery. Let the pictures describe about Lamayuru.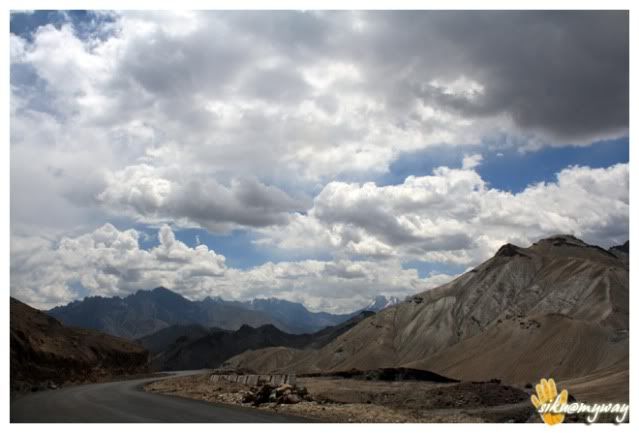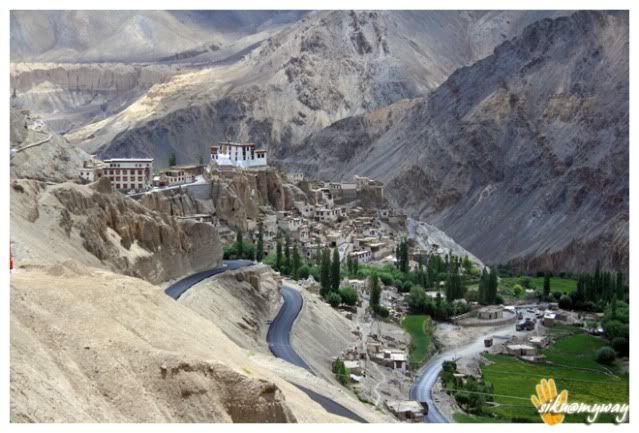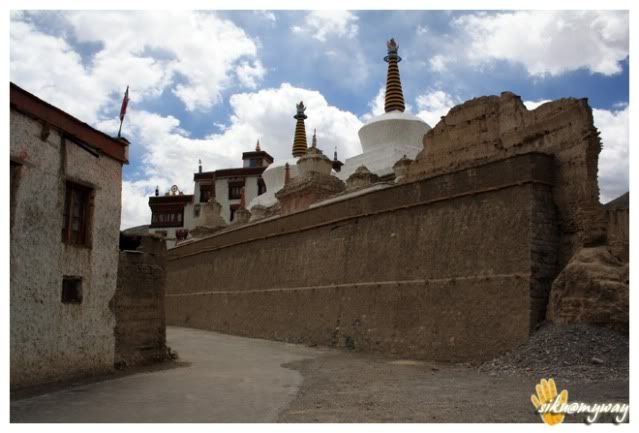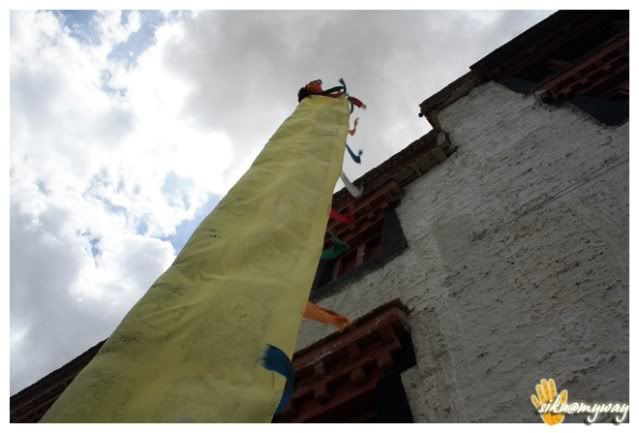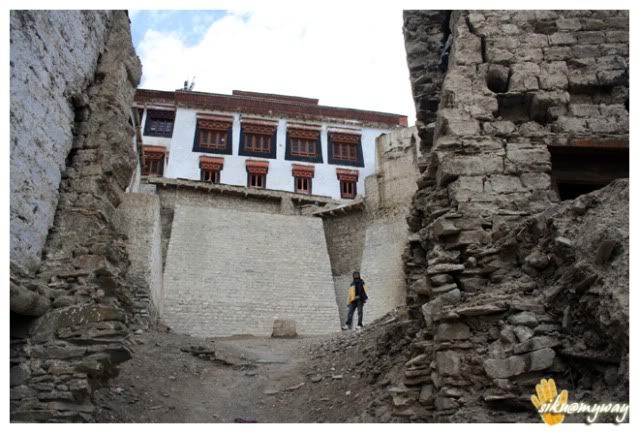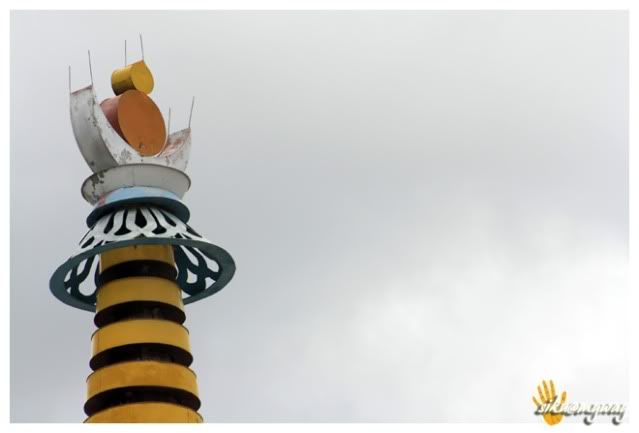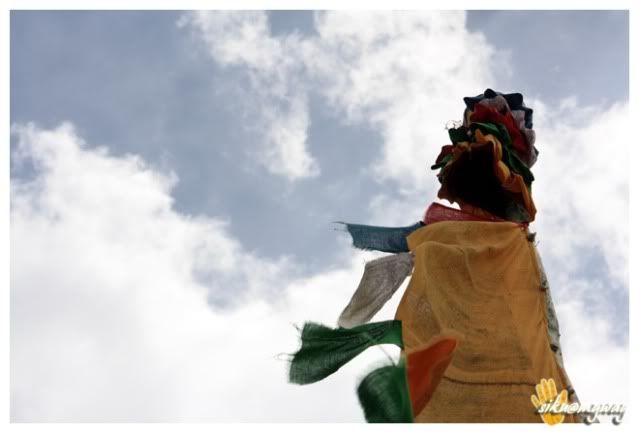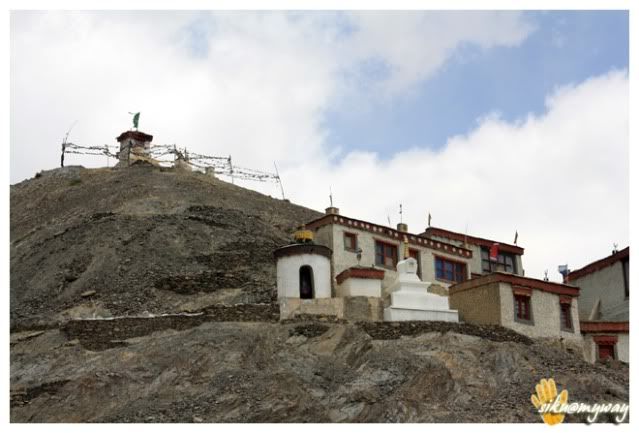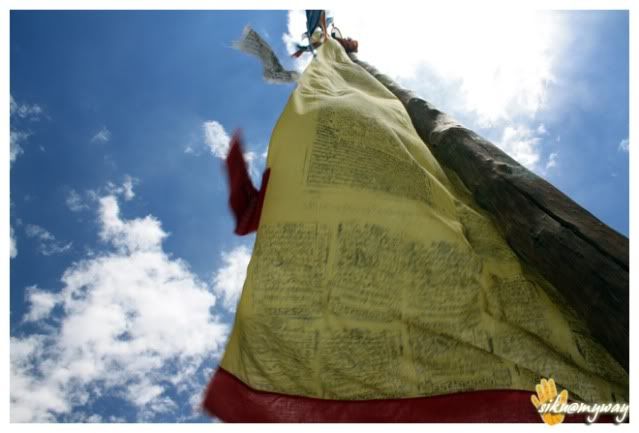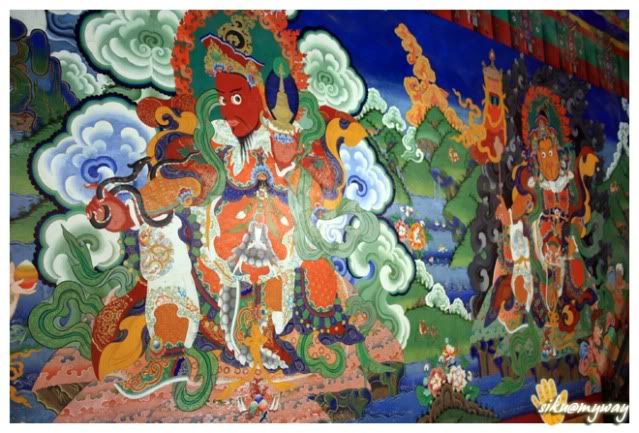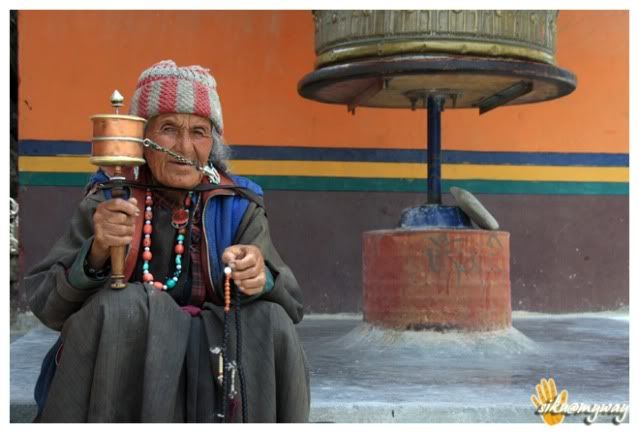 Our next stop was Alchi. It is a monastery of more than 1000 year old.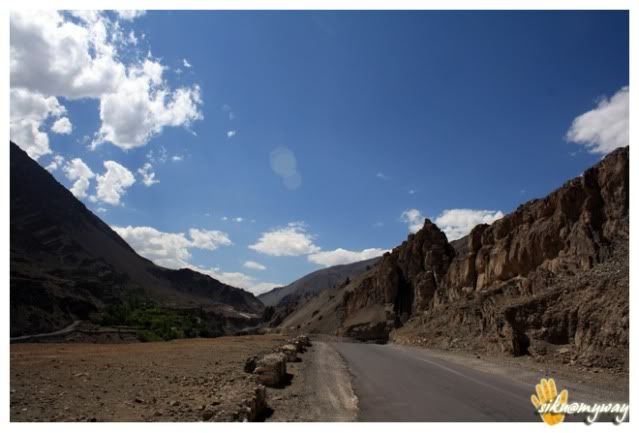 The time was 3.30 when we reached Alchi, some 10 kilometers off Srinagar-Leh highway across a bridge. Another beautiful place having the oldest monastery in that region, the main temple is more than 1000 year old and stands with the support of 4 wooden pillars. By 4.45 we were off for Leh.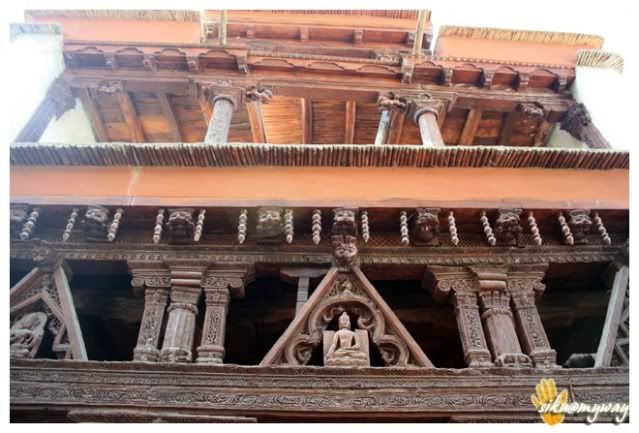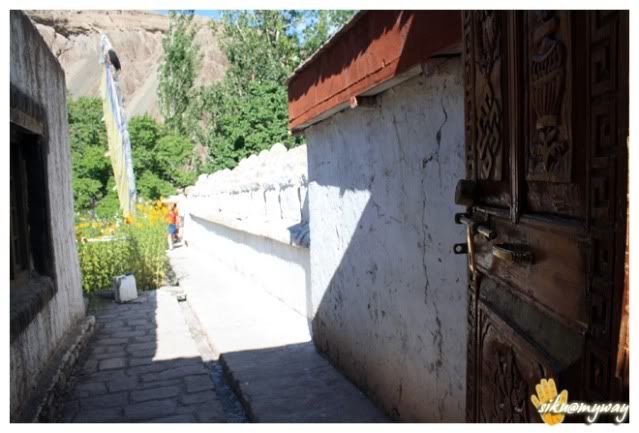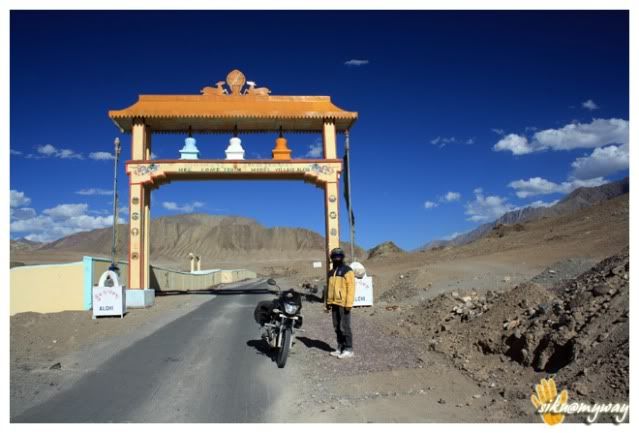 The last stretch before Leh on Indus valley was awesome with an unreal blue sky. In this stretch we faced crosswinds and it was little difficult to pull the bike even in 1st gear. A lot of photo breaks in between and reached Leh at around 6.30 PM.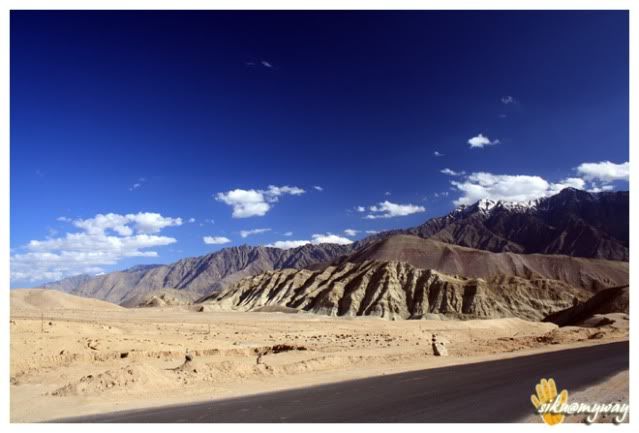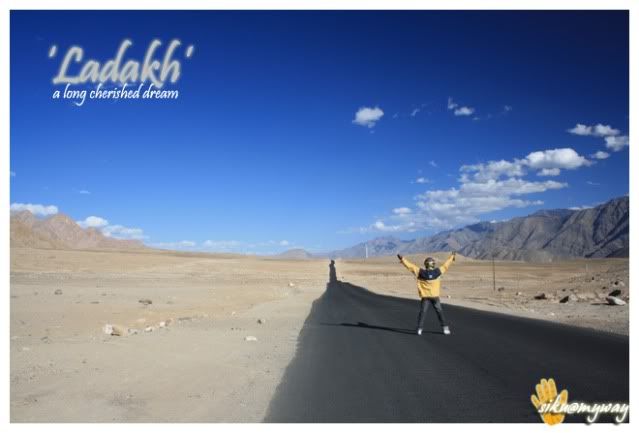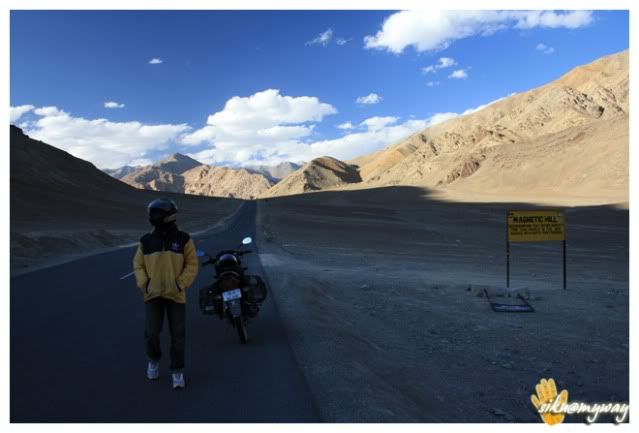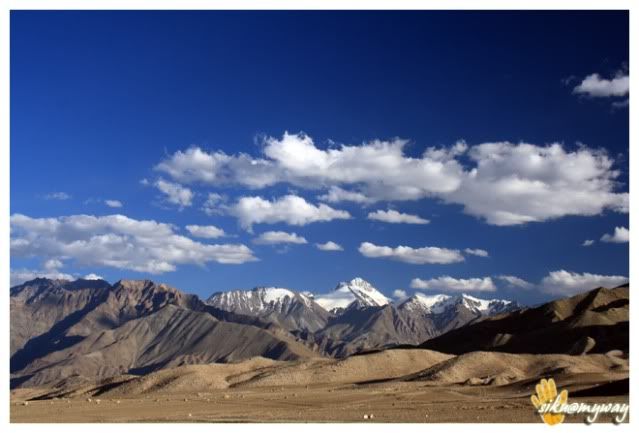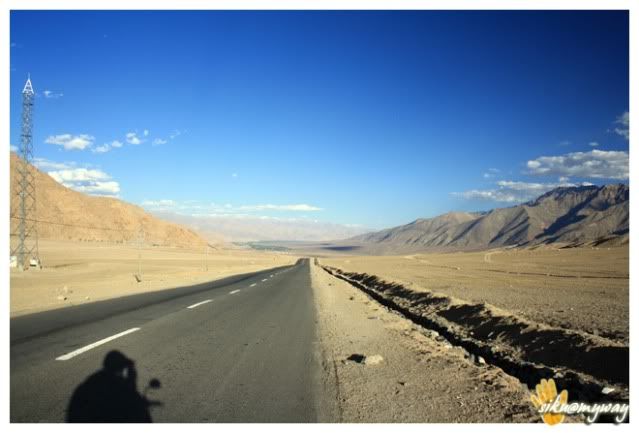 We opted for a home stay in the old part of the city and close to Leh palace and Polo ground/DC office. I will post in detail about the staying options and getting the permits later.
It was time to rest and some interaction with the owner of the home stay. Next day plans were easy, just to get the permits, roaming around Leh and going to see the annual festival at
Phi-yang
monastery.
Route
– Mulbekh-Lamayuru-Alchi-Leh
Total distance covered
- 197 Kilometers
Road condition
– Good (you will find some beautiful stretches to RIP, road widening is in progress so we can expect butter smooth roads by next season and without bad stretches in mountains the ride can never be a fun
)
Event of the day
– Riding in Indus Valley, the most ancient civilization of the world. 150 cc under the seat was not a problem along with the pillion though power failure is a general symptom in these altitudes.
Important places
– Lamayuru (food & accommodation)
Tourist interest points
– Lamayuru (monastery), Alchi (monastery), Phi-yang (monastery), Magnetic hill
Precautions
– Be careful for crosswinds at planes, the speed of the wind may vary with the position of hills around so expect a sudden change. Don't push your bike hard, when you feel extreme power failure, then just take some break. It helps a lot.