Day-IV (17th July '09)
At around 7.00 AM we were on the road. And we had to reach
Baltal
as soon as possible. It was easy to cruise little fast in the morning. The morning view in the valley was awesome.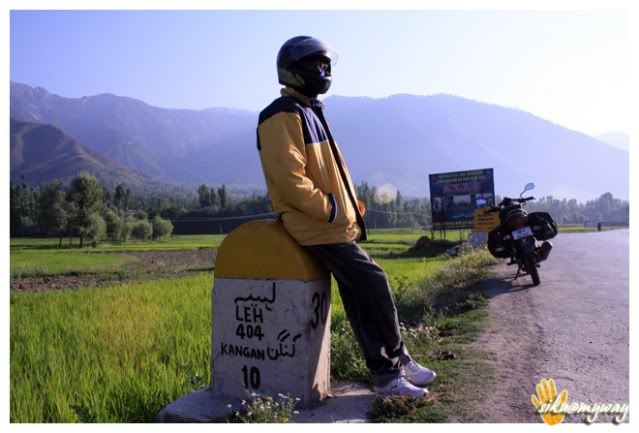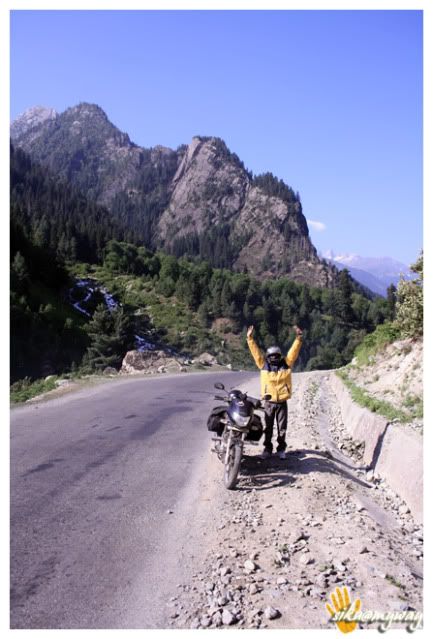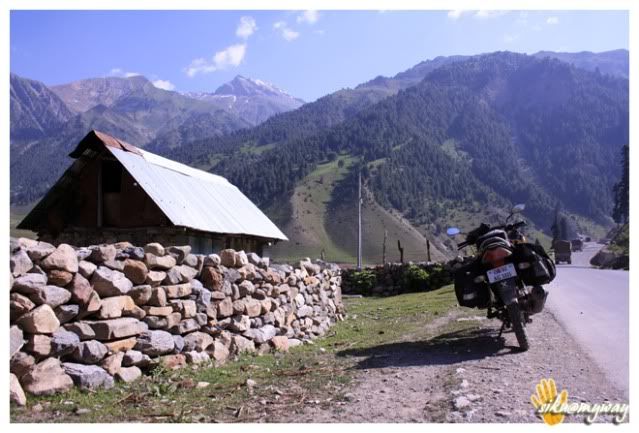 Gulmarg
is a beautiful place with lots of horses gazing on the green carpet. I even dint stopped to capture it thinking that will back to the place by evening for the night stay.
It was a task parking the bike (it was the only bike among around 1K vehicles), keeping the entire luggage before we start climbing. Public vehicle was restricted to go beyond a certain point. Shree Amarnath Yatra tips will follow later.
We started at around 10.30 AM. After trekking some 5-7 kilometers we were restless. It was little steep actually with big boulders. And it is tougher when compared with the route to Shree Kedarnath Jee. Before reaching half route we hired pony. And the route was more dangerous after it. Find them in the snaps and it was really scary at certain points.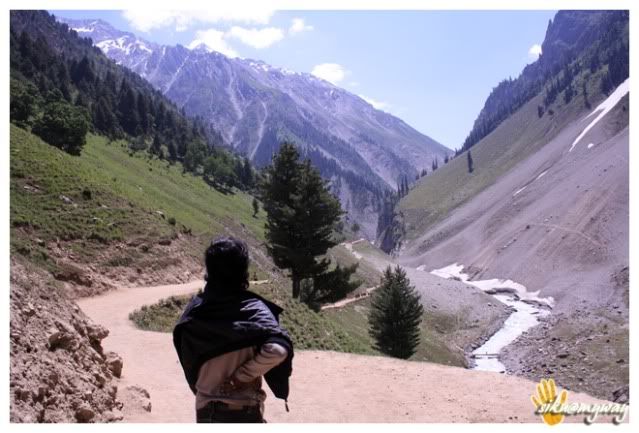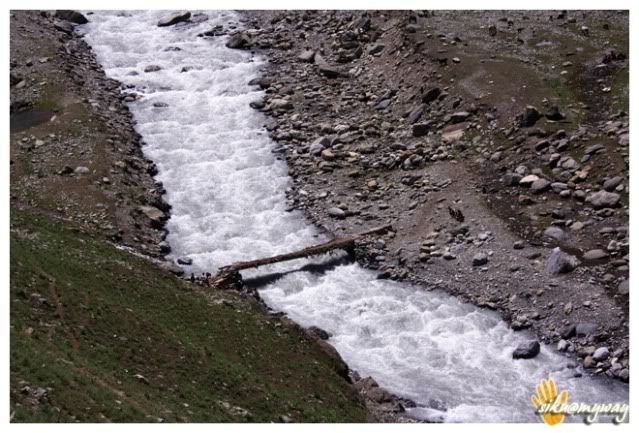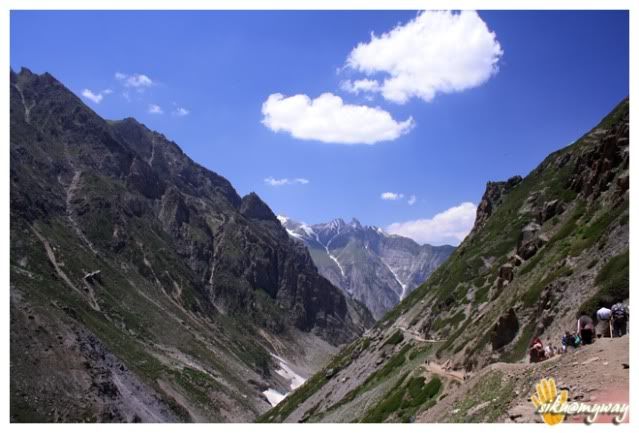 Find the route in these pictures…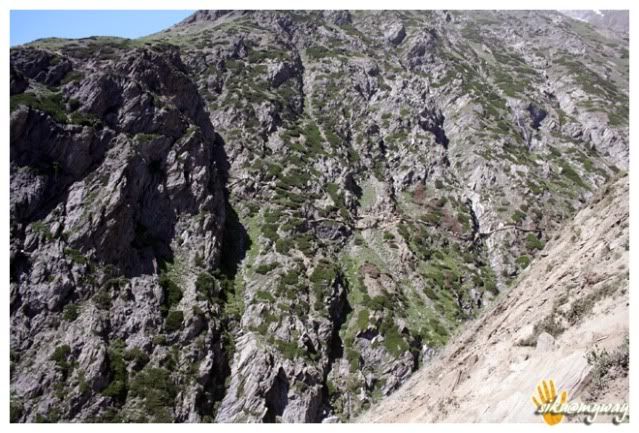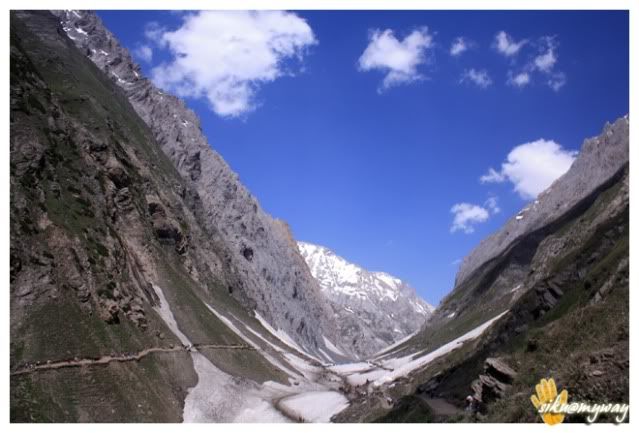 Before reaching there we decided to return via Heli service. But to our surprise there were no tickets for the same day and we made it sure that we are not returning in the same route after seeing some incidents on the way. We never thought about such a route and we need to take the Heli service. The only option was to stay there for the night. After the darshan we thought about what to do. And to another surprise we had exactly 6540 rupees with us and 6400 is for the tickets… OMG. What to do!!! But god was there, food was free there in Bhandara and there was no restaurant at all. One problem was solved. Now what about night stay!!! Thankfully we became a friend with a young saint from Mathura who offered us to stay in his tent and when I asked for the rent he casually said, 'doston se koi paisa leta hai kya!'. Else other people were charging 100 bucks per head. It was a great relief indeed and later I told him the whole story and he laughed to the floor saying that god is there for everybody. He also told that nobody demands money here.
There were enough blankets in the tent to counteract the freezing temperature there. We had to start early for the queue to book our tickets.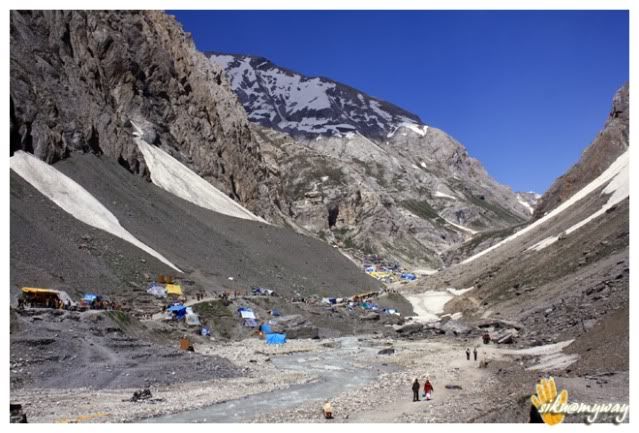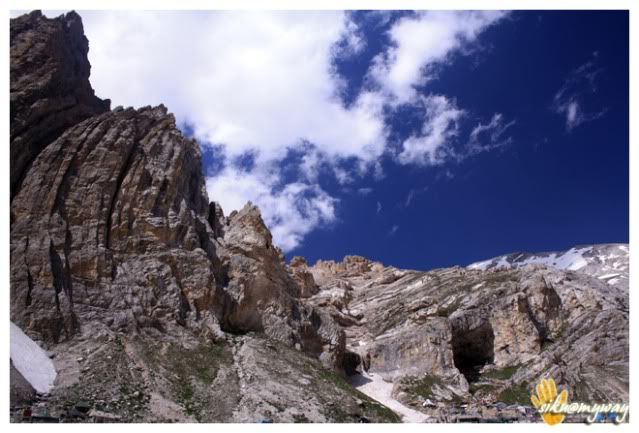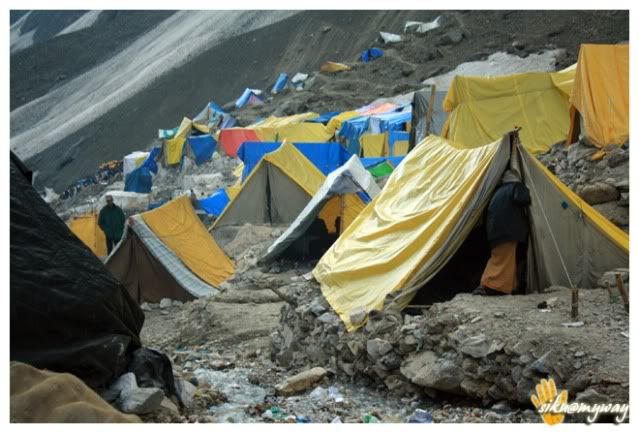 Tents on thick layer of Ice…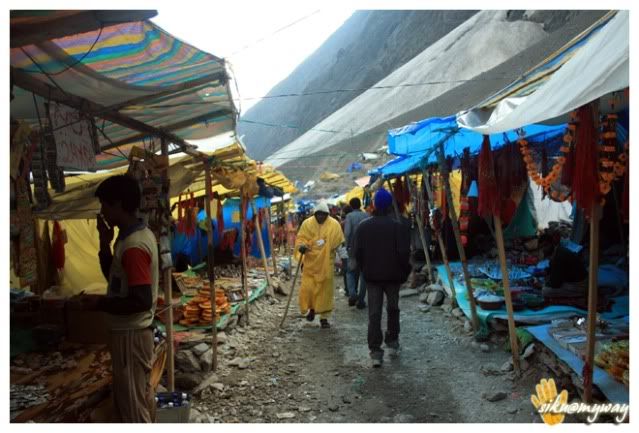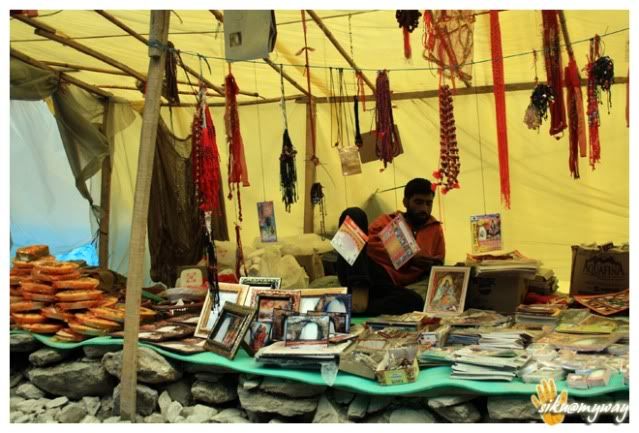 Route
– Srinagar-Sonmarg-Baltal-Shree Amarnath Jee
Total distance covered
- 92 Kilometers
Road condition
– Good Tarmac overall, scary trek route from Baltal to Shree Amarnathjee
Event of the day
– Shree Amarnath Jee darshan
Important places
– Forgot the name, some 50-70 kms from Srinagar (last fuel pump and ATM-J&K Bank before Kargil)
Tourist interest points
- Gulmarg
Precautions
– Tank up at Srinagar or before ??? (10 kms before Gulmarg) because the next pump is at Kargil, some 180-190 km ahead