I was wondering since many days that what 'm I missing the most!!! After banging my head after a long time I got myself an answer.....
BIKES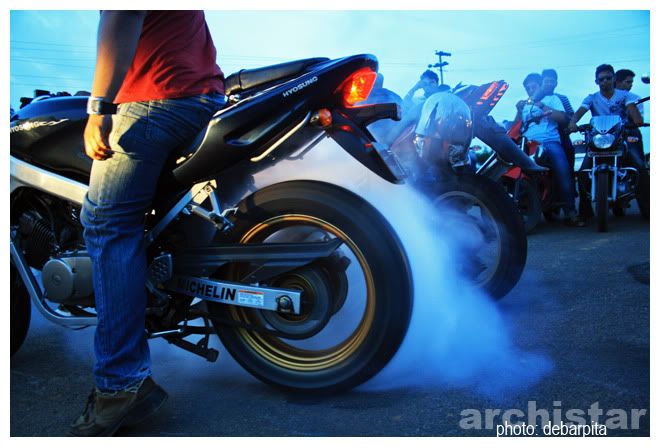 This image was shot during first grand meet of '
Bhubaneswar Bikers
' and it was a real pleasure to eyes to see the thing that I once dreamed during 2002.
BBC
(Bhubaneswar Bikers Club) never came out in reality during my whole stay in Orissa but I returned with a big grin from the meet when I was there in
Bhubaneswar
recently and I was quite happy to see the growth of Biker Breed in my hometown.
Ride SAFE, Ride HARD....