This marvelous piece of Architecture built in 16th century is the largest Palace Complex in Rajasthan. And it is situated near Pichola Lake(which is almost dry now a days) and on a hilltop with a spectacular view of the whole Udaipur city.
The structure built by Maharaja Udai Singh and later many additions by his successors is a rare combination of Medieval and European Architecture. A chunk of the palace is still being used by the 'Royal Family'.
The most part of the Palace now serves as museums. Crystal gallery is one of the main attractions, while there are many other things to see like, Mewar Paintings, Ancient Weapons, Sculptures, Antique Furnitures and as well as Royal Riviera-A Royal Cafe.
The massive Entrance Gate...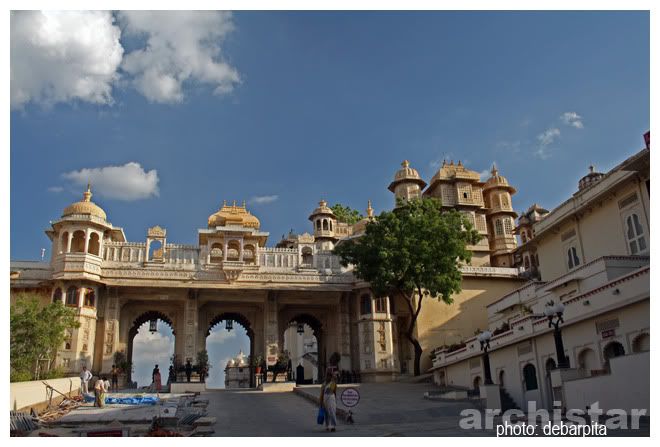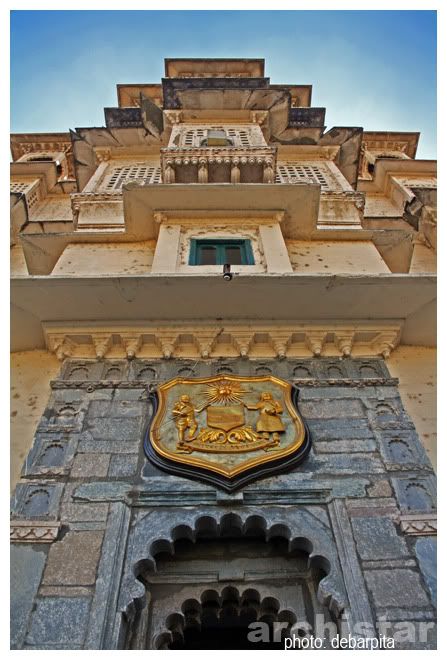 Lake PICHOLA...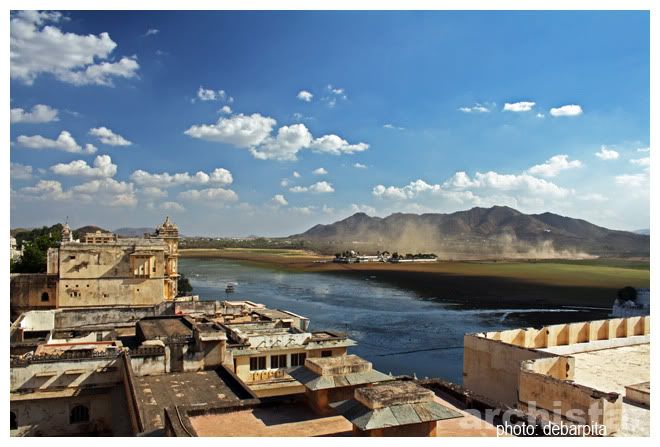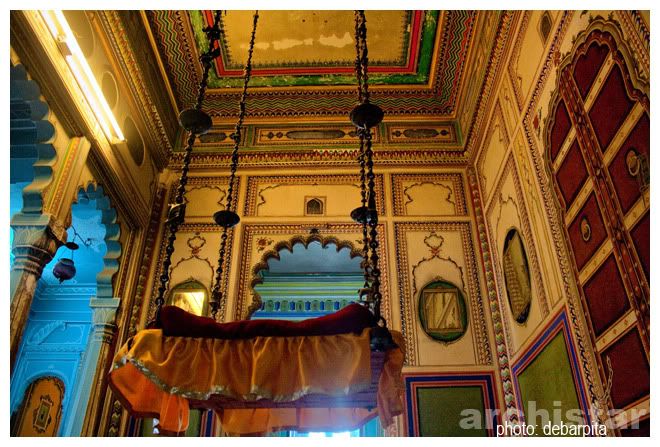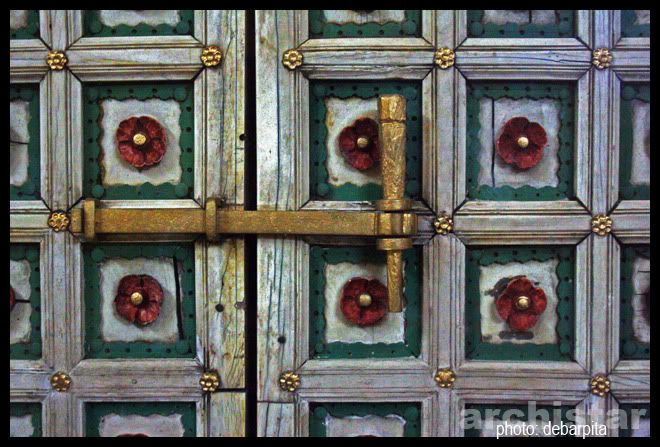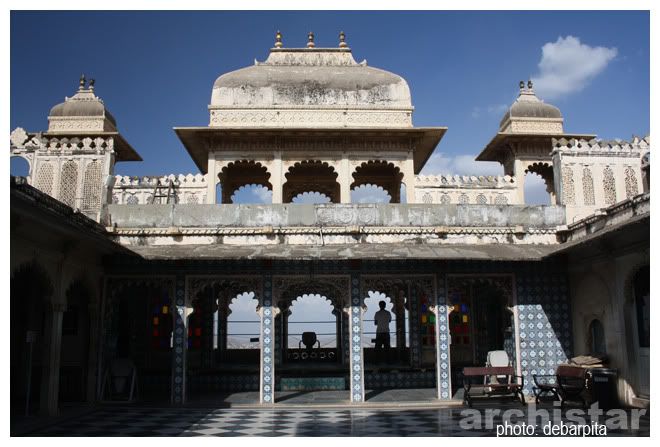 A Panorama of inside Courtyard...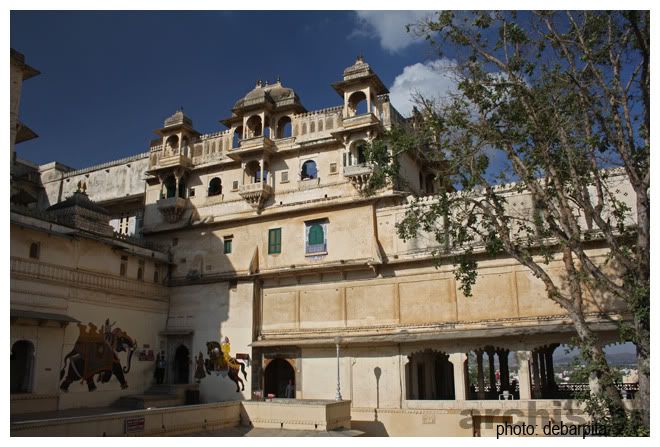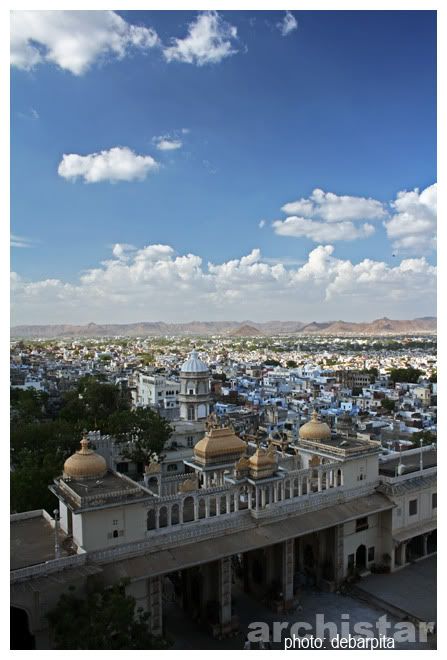 If you have a pinch of interest in Fort/Architecture and you have never visited Rajasthan/a Fort before, then this is a MUST. And not to mention, it is really massive and you need 1/2 of a day to visit.
Complete Photo Album
HERE
.