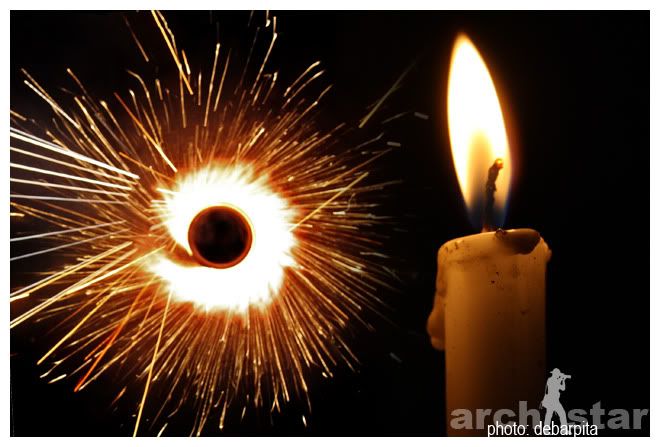 Wish you all a very happy
DIWALI
and a great year ahead.
DIWALI:
Diwali or Deepavali is the festival of light or festival of joy celebrated all over India with great happiness during the month of October/November. According to mythology, this is the celebration of joy as Lord Rama returned to Ayodhya after his 14 years of exile, from the epics of Ramayana. Another important ritual is to seek the blessings of Goddess Lakshmi, the Goddess of wealth. This festival is never complete without Lighting diyas(candles), Fireworks and exchange of gifts.
PS: I'm just missing the fun of the festive season and India.