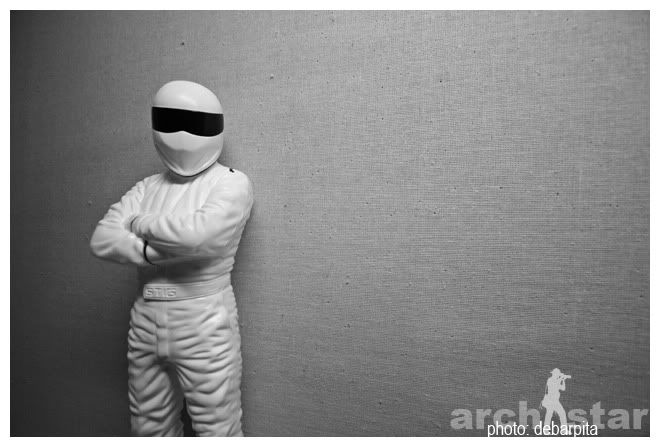 STIG...
I so much wanna hit the ROAD.... hopefully soon during December.
Some addition to the post for people who don't know about
STIG
:
If you ever seen the TV show 'Top Gear' by BBC then you must know about 'STIG'. He is the mysterious 'Top Gear' driver... The character was having a full masked black crash helmet and complete black racing suit during the start of the show but after his death during the third season the new avatar came with complete WHITE outfit and having a black visor on his helmet. It is still a mystery that who plays this character and what is his identity! In an episode BBC reviled the mask and it was 'Schumacher' behind the suit...