I'm just making a pout while writing this post. Its raining here since morning and also totally wind. Went walking to the school today enjoying(read resisting) the RAIN without an umbrella, thanks to the memory card in my mind as I left it at one of friends place. Really need an 'Extreme III' :(
While returning on my way back at around 6.00, it seems that I was going to be frozen and people will rescue me by breaking me out of a ICE cube. Did I tell you that after Halloween the daylight disappears at around 4.30 PM!!! Hopefully not, anyways.
FALL was really beautiful and I enjoyed the nature he MOST. These kind of weather is really going to be dream for next 3-4 months.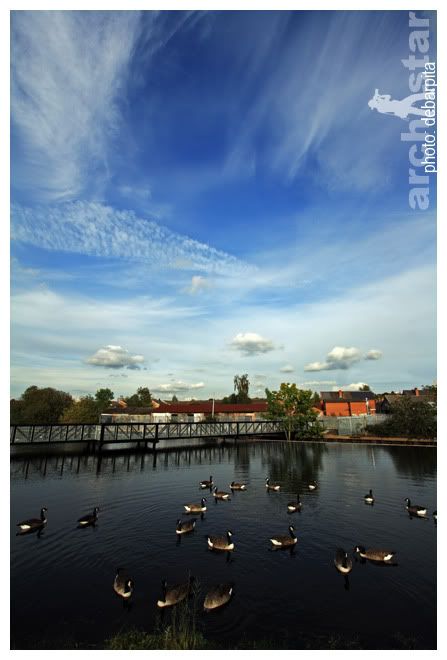 Captured this Photograph someday back on my way back to home and it's near my accommodation. Don't miss the RED buildings where I stay :P