After long I was passing through KIIT Campus in Bhubaneswar, KIIT University, the most sought name in private education in Odisha... The scenario definitely was diverting my eye from driving, I think this is the only place in the town where I got to see some good ARCHITECTURE to stare at. The surrounding definitely is developed upto the mark than when I visited last. And the attraction for me was the fantastic sculptures of stone all around, mostly contemporary.
The campus road was about to end and a wide open road in front which links to the Sikharchandi Temple (This place again has memories of few Gigabytes, some other time for sure), I almost pushed the throttle hard past 2000 rpm and braked hard. WOW was the understatement even before knowing what exactly it is. Damn! Such a beautiful and brilliant installation do exist in the town and I missed it!! My near and dear one know my taste a bit but no one never mentioned. Anyways.
These are some wrecked automobiles installed with a deep thought and painted with traditional Odishan art 'Pattachitra'. I stopped, roamed around, and then clicked few snaps, the light was harsh but I had no other choice than clicking few.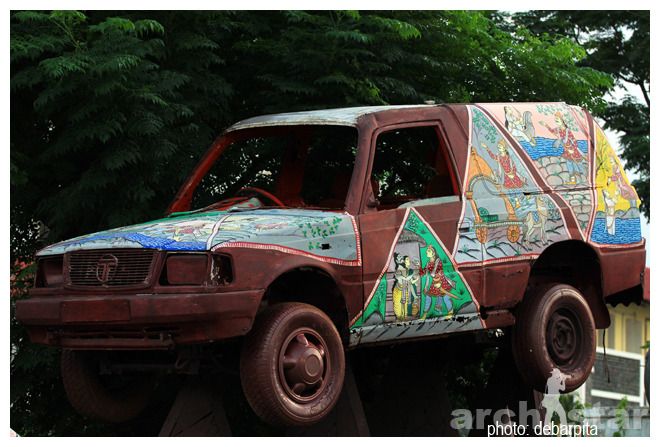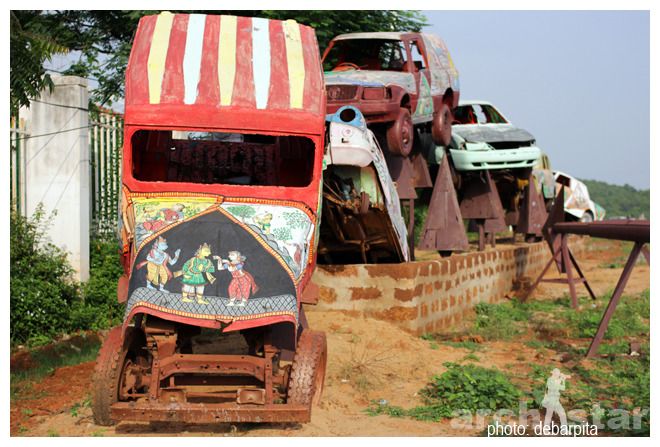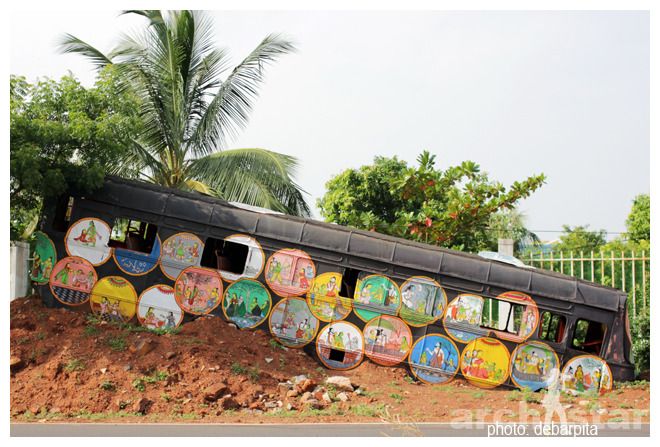 Later I got to know that these are all by renowned sculpturist Prof. Adwaita Gadanayak, an Odia name known around the world. He also is the man behind KIIT School of Sculpture. I wish to document the whole KIIT campus architecturally... Someday.