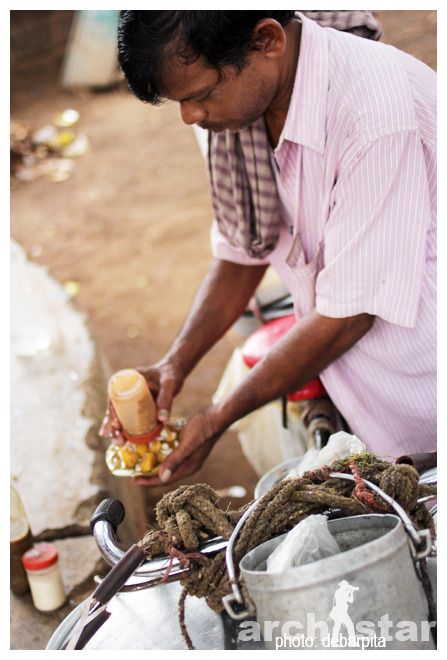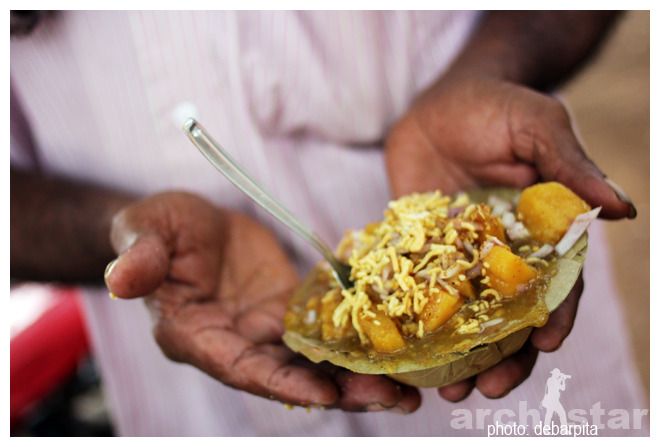 Some of you must be wondering 'What is this strange stuff' and some of you must be literally creeping to have this.... This is how a typical vendor sells the mouth watering 'Aloo Dum Dahibara' in most parts of Odisha state, especially the coastal belt. This actually is the specialty of the thousand year old Silver city 'Cuttack'. In joke we even say that, people of Cuttack do swear by this and can eat this for Breakfast, Lunch, even for dinner ;) but mostly it is a breakfast stuff.
This 'Aloo Dum Dahibara' in simple terms is urad dal doughnuts or fritters soaked in tangy curd and topped with spicy potato curry with finely chopped onions. For the recipe you need to Google or do check
HERE
, I only know how to enjoy the food ;)
This particular vendor stands in front of Siddheswar Temple in Old part of Bhubaneswar. When ever I'm in the town, one of my early morning is dedicated for a photo shoot around the place and visiting this guy is a must.