Is our city catching the fever of Graffiti!!! I guess so... This time I got to see some very basic random sprays at a certain isolated part of the town and I think there are artists who can paint the city blue.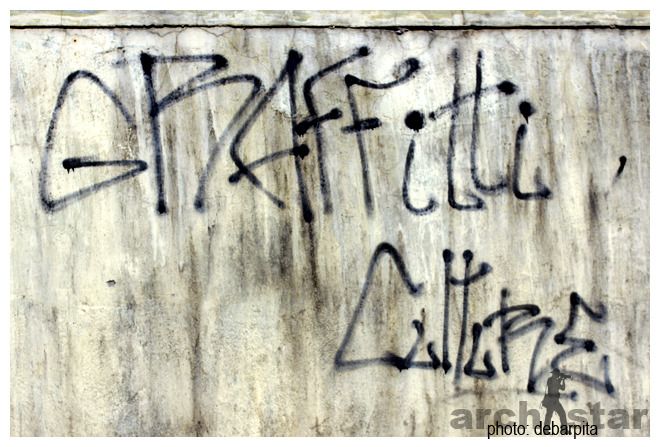 I will personally be very happy if someone can give me any information on this and then we should try to get some legal space to show your talent. Hope to hear from someone soon :)
Even I can try to help you to get spray cans, I doubt if they are available there in Bhubaneswar.